Having achieved so much progress in his short time at the club, it is easy to forget that Mauricio Pochettino's Tottenham project is still very much in its infancy.
Producing the goods against the better sides has been Spurs' biggest downfall under Pochettino's tutelage.
After defeat to Manchester United at the weekend, Tottenham have won just once in 16 against top six Premier League sides away from home and, despite putting in a stellar showing in a 1-1 draw at the Bernabeu, doubts lingered as to whether they could go one further and get the better of Real at Wembley.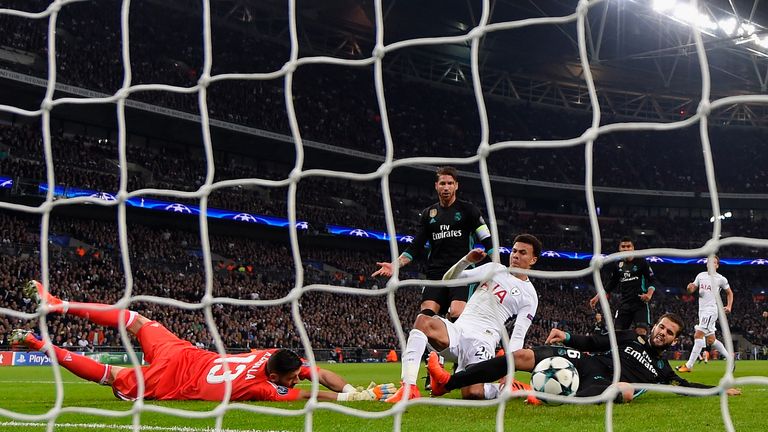 Not one to panic, Pochettino was sure his young side would come good against the very best, insisting they had just one obstacle to overcome to really be regarded as a top side.
"It's not about running more, doing more sessions, tactics or playing in a different way," Pochettino protested pre-match.
"The last step for us as a group, and a club, is mental."
Spurs didn't just take that final step; dismantling Real Madrid - a side who hadn't lost a Champions League group-stage game since October 2012 - saw them take a giant leap in their development into a top side.
It was all too easy for Spurs early on. Real looked disjointed, arrogant almost. Spurs sprayed the ball around at will, created chance after chance and, to the untrained eye, it was Spurs who looked like the side defending the trophy.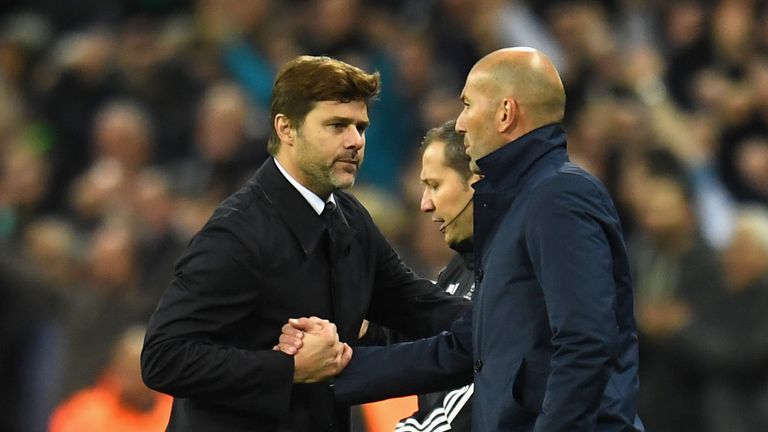 Despite their recent failings, this was still a star-studded Real side, with personnel to unsettle even the most experienced defences, and after falling behind to Dele Alli's opener, Real came with all their might.
Cristiano Ronaldo had a great chance 33 minutes in which, when in form, he would have snapped up, Hugo Lloris was forced into several fine saves, while last-minute blocks were commonplace right up until the interval.
Spurs teams of old may have crumbled after the break, with the pressure all too much for them, but not only did they stand firm, they took the most successful side in European football apart.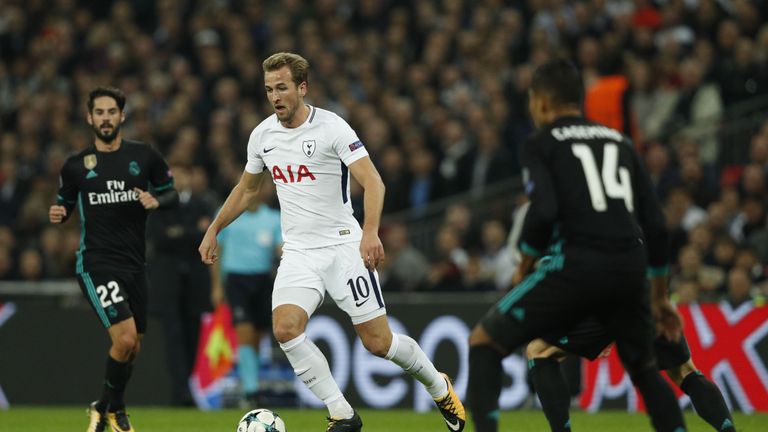 There were several moments when hearts were in mouths. Ronaldo stuck out a leg, Sergio Ramos flung himself at cross after cross, but Lloris and his backline stood firm.
Then, the oles rung out around Wembley after Alli's deflected strike made it two, before Christian Eriksen finished off a sweeping move to make it three.
What will please Pochettino most is that everyone contributed.
Harry Winks is entrusted with anchoring a midfield after years in limbo following his Spurs debut in 2014, but controlled the game at Luka Modric and Toni Kroos's expense, Kieran Trippier - still getting used to being a first-team regular - picked up his fifth assist of the season and made more key passes than any of his team-mates, while Alli answered his critics in the most emphatic fashion with a sensational double.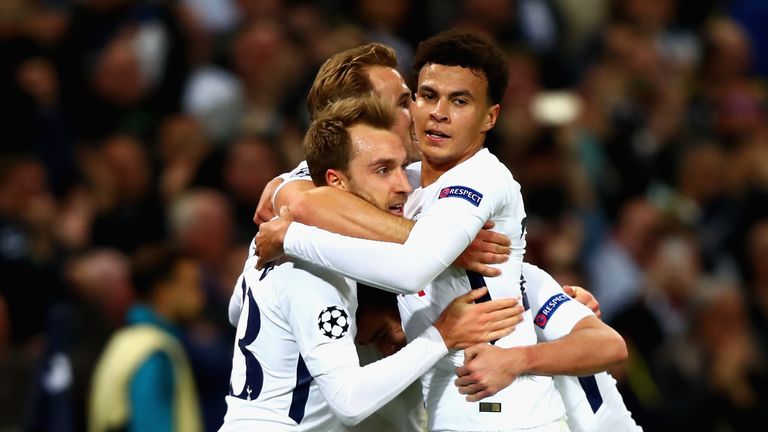 The victory was never in doubt, simply because Spurs believed they were capable of such a result. The confidence in their play wasn't solely a result of a multitude of talent in the ranks - Spurs' players knew they could outplay Real and get that result, sailing over that next step.
"This sort of win brings with it certain consequences in making us more visible," Pochettino said post-match. "You've all seen today that Tottenham is a big team and we're playing in front of 80,000 people. We're showing Spurs deserve to be among the best not only in England but Europe."
Stage complete. However, as Pochettino alluded to, more exposure will only test Spurs' mental resolve yet further. With the side now brimming with confidence, safe in the knowledge they really are deserving of a seat at Europe's top table, Spurs fans can start to dream, and dream big.