Watch a selection of Sergio Aguero's finest goals after he overtook Eric Brook to become Manchester City's leading goalscorer.
Aguero's strike against Napoli in the Champions League brought up his 178th for City, taking the Argentinian past Brook - who played for the club between 1928 and 1939.
It has been some journey for the striker since he moved to the Etihad in 2011. Here's a look at some memorable and milestone goals.
Dream debut: Goals No 1 and 2
(v Swansea, Premier League - August 15, 2011)
An impressive debut, netting twice to launch an ultimately successful title charge with a 4-0 win. First was a tap-in at the back post with a long-range strike doubling his tally.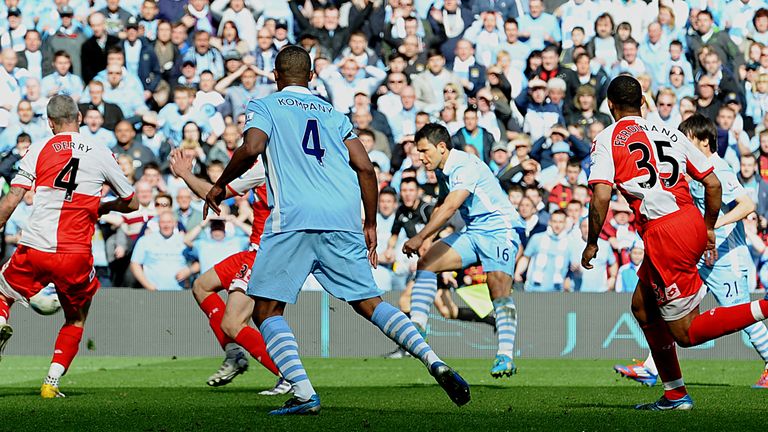 Agueroooo: Goal No 30
(v QPR, Premier League - May 13, 2012)
His most famous strike, pouncing deep into injury time as City snatched Premier League title glory in the most dramatic fashion.
United slayer: Goal No 50
(v Manchester United, Premier League - September 22, 2013)
Brought up his half-century in just his 74th appearance with the first of a double in a 4-1 win over City's arch-rivals, hooking in a volley from six yards out.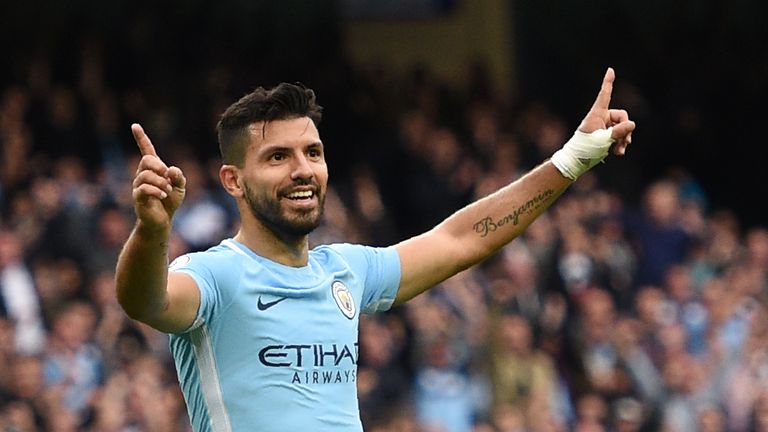 Hat-trick against Bayern: Goals No 90, 91 and 92
(v Bayern Munich, Champions League - November 25, 2014)
Completed a memorable hat-trick and a famous victory over Pep Guardiola's Bayern after pouncing on a mistake in the 89th minute.
Ton up against United: Goal No 100
(v Manchester United, Premier League - April 12, 2015)
Notched another landmark goal in a clash with the neighbours by firing a close-range shot through the grasp of David de Gea for the second of another derby double - but it provided consolation only in a 4-2 loss.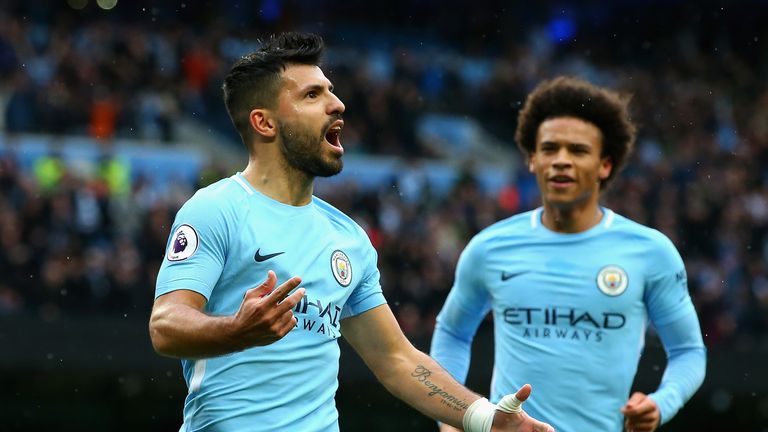 Five-goal haul: Goals No 111-115
(v Newcastle, Premier League - October 3, 2015)
Delivered a masterclass in finishing to destroy Newcastle with five goals in the space of 20 minutes, equalling a competition record for the most goals scored by an individual in a match. Were it not for an injury-enforced substitution, he might have had the chance to net a record sixth.
100th PL goal: Goal No 134
(v Newcastle, Premier League - April 19, 2016)
The goal should have been disallowed for offside - but the headed opener in a 1-1 draw at St James' Park was Aguero's 100th in the Premier League. Coming in just his 147th Premier League appearance, he was the second-fastest player to reach that milestone behind Alan Shearer.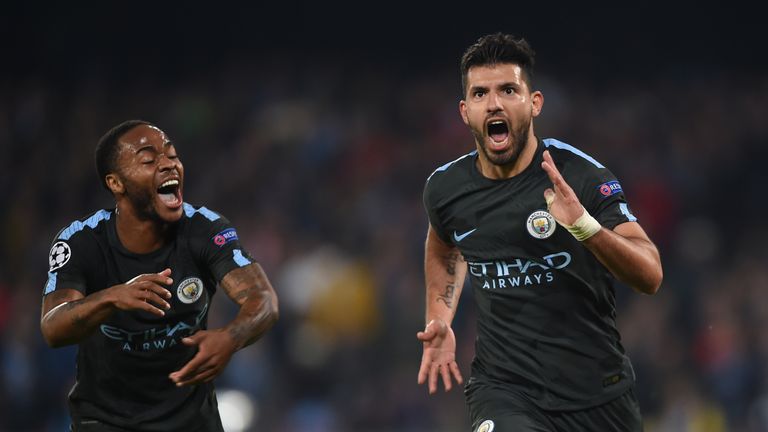 Record breaker: Goal No 178
(v Napoli, Champions League - November 1, 2017)
Aguero sealed his place in history at the end of a flowing counter as City ran out 4-2 winners in Napoli.