John Terry considers himself to be a Champions League winner, but is determined to do things properly before he retires.
The Chelsea skipper has a winner's medal to his name, with European football's biggest prize taken to Stamford Bridge in 2012.
Terry, though, was forced to sit out an epic final with Bayern Munich in their Allianz Arena home through suspension.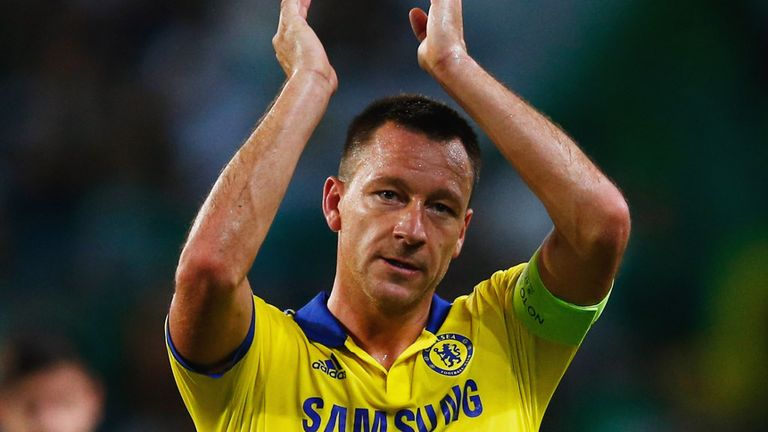 I just want to win trophies, that's what I'm hungry to do, that's what I was born to do.
He watched on as Chelsea held their nerve in a penalty shoot-out to conquer the continent for the first time and admits to having shed a tear at being forced to play a supporting role.
The 33-year-old was involved in the post-match celebrations and feels he did enough over the course of the campaign to justify his place on the field, but the former England captain also acknowledges that lifting the trophy again will be the only way to heal his pain and silence his detractors.
Terry said: "Of course it drives me on. Especially Munich - the biggest night ever for the club and I didn't play in it.
"I know people like to have their digs and their pops over that. Because it's me, people say 'he's not won it'.
"But I've played in one final (2008) and in 2012 I still felt a massive part of it all and the players made me feel a big part.
"I know I played a huge part along the way - in the dressing room and on the field. So I count myself to have won it.
"But now the most important thing is to go and strive to win it again.
"I just want to win and fight to the end. That's the mentality of where we are as a club.
"When we first came in the Champions League, winning it wasn't the expectation, but now with the money that has been invested, the players we have and the experience we have in the competition, that's always the target.
"I just want to win trophies, that's what I'm hungry to do, that's what I was born to do. It's been in me since I was a kid."
Terry added: "I'm never scared to show my emotions.
"I was in tears over the Premier League last season after throwing it away and not winning the title.
"For me it's all about emotions, that's what I play for week in and week out."