After taking Atletico Madrid to within a whisker of winning the Champions League last season, Diego Simeone is back for more and eyeing glory again. Ahead of Atletico's quarter-final clash with Real Madrid, the Revista de la Liga team examine the methods that have brought such unexpected success…
Real Madrid boast the superstar names but with their Champions League quarter-final poised at 0-0 ahead of the second leg in the Bernabeu on Wednesday, victory over neighbours Atletico is far from assured.
In fact, Simeone's side have found a way of stopping them this season - doing the double over their illustrious opponents in La Liga and winning two-legged ties in the Spanish Super Cup and the Copa del Rey.
With the help of Revista de la Liga regulars Guillem Balague, Graham Hunter and Marcelino, we highlight just some of the key aspects of Atletico that make them such a horrible side to play against...
Ruffling the Real feathers
Atletico have been at their best against the best and are unbeaten in seven games against Real Madrid this season. Hunter believes the key to the Rojiblancos causing so many problems is that they work hard to enforce errors from their opponents.
Live UEFA Champions League


"Atletico have pushed Real Madrid in a way that most teams don't bother doing and because of that we've seen more mistakes by them," he says. "I don't think Atleti are always outplaying them. What they've done is say that if you're not awake from the start, if you're not on your game, if you're lacking a bit of pace then we're going to run past you and knock you over."
Stopping the key men
Cristiano Ronaldo has brought up 50 goals already this season in just 45 appearances as he continues to punish all before him - or should that be almost all. Atletico have found a way against him. Remarkably, Ronaldo scored in 14 of his first 16 appearances for club and country this season. The two failures? Home and away against Atletico.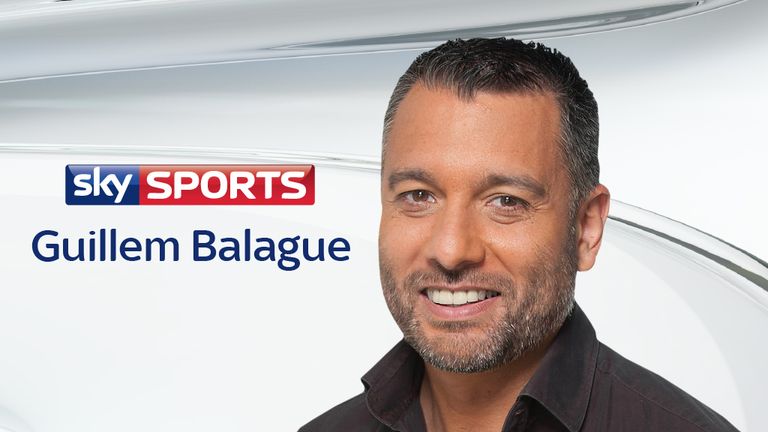 The front three of Real Madrid have only scored twice against Real Madrid in seven tries so Atletico Madrid have got something over them.
In fact, Ronaldo has scored only twice in his seven appearances against Simeone's side this season, despite netting 48 times in his other 38 games. Gareth Bale and Karim Benzema have yet to score one. "The front three of Real Madrid – and I know Bale won't be there – have only scored twice against Atletico Madrid in seven tries so Atletico Madrid have got something over them," says Balague.
Winning ugly if necessary
Perhaps the key to Atletico's success is that they are not afraid to focus on the darker arts. The obligation to work hard and get the job done takes precedence over any thoughts of art for art's sake. Simeone's priority is to build a unique atmosphere of intensity to the big games.
"He's not so concerned about how it looks, he wants the team to win and whatever he needs to do to win the games that's what he does," says Marcelino. "If he has to complain or if he feels he has to put the officials under pressure by creating an atmosphere around the game then he does it."
Aggressive approach
Sometimes that can get Simeone into the trouble. At the weekend, he was sent to the stands against Deportivo, but with 'Cholo' it's all part of the theatre. The feeling is that his over-the-top enthusiasm is used to convey the message to his team that every 50-50 matters.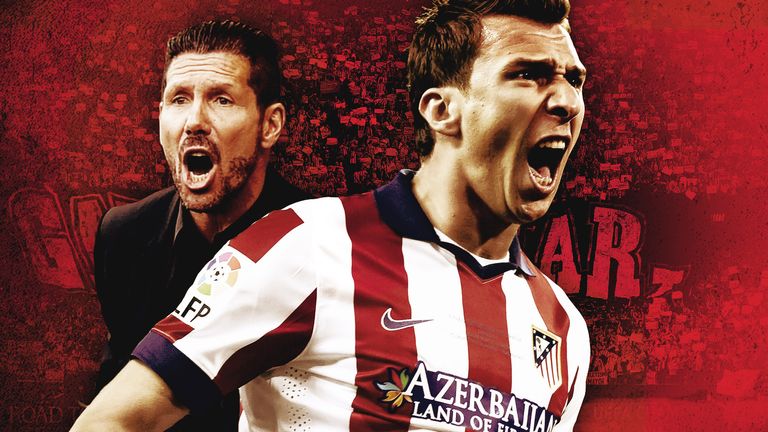 "It's part of what he wants to do," adds Balague. "You see players surrounding the referee most of the time. He does it as well to keep the intensity up. I think the referee was punishing not just him but also the team for the way they behaved all game and all season. It's a little bit ugly to see."
Man-management skills
Simeone's psychology is adaptable though. While some players have been talked up by the coach, there have been harsh words for others with Antoine Griezmann being singled out for criticism after going over six hours without a goal through March. The player was dropped but has bounced back in fine style.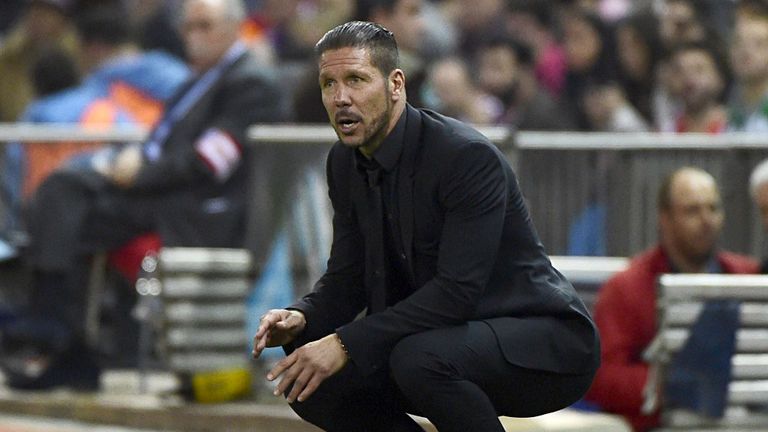 "Simeone took a risk," says Hunter. "When you openly criticise a player as he did after Getafe when Griezmann was dropped, Simeone took a gamble. The Frenchman reacted with six goals in four games. Chapeau to Griezmann and well done to Cholo. He knows his players and how to get the best out of them."
So is Griezmann the key man?
Defensive discipline has always been a feature of Atletico's success but they know they have to score if they want to win this tie outright rather than rely on keeping Real out for two hours and hoping for victory in the shootout. That's where Griezmann can help - only Ronaldo and Lionel Messi have scored more than his tally of 20 goals in La Liga this season.
"He needed some adaptation at the beginning of the season," adds Marcelino. "He needed to improve fitness wise because of the way they play and how hard they work. He's got to that level and now he's playing well, scoring goals and being vital for the team."
How's their form then?
Atletico warmed up for the derby with a 2-1 win against Deportivo in the Riazor, a result that not only showcased the form of Griezmann (he scored twice) and the ferocity of Simeone but also the hallmarks of this team. Game management is a strength.


"It was another typical display by Atletico Madrid," adds Marcelino. "Very solid, using the set-pieces really well and closing the game down. What you can always detect from Atletico Madrid's performances is that they are solid. You can trust them."
Watch Real Madrid v Atletico Madrid live on Sky Sports 1 HD from 7.00pm this Wednesday