UEFA has dismissed Atletico Madrid's appeal against a touchline ban imposed on their boss Diego Simeone for the Europa League final.
The Argentine was given a four-match suspension after he was charged with insulting a match official during the first leg of his side's Europa League semi-final against Arsenal in London on April 26.
That suspension has been upheld and he has already served two of those games, but he will be forced to watch his side's huge final against Marseille at the Parc Olympique Lyonnais on May 16 from the stands.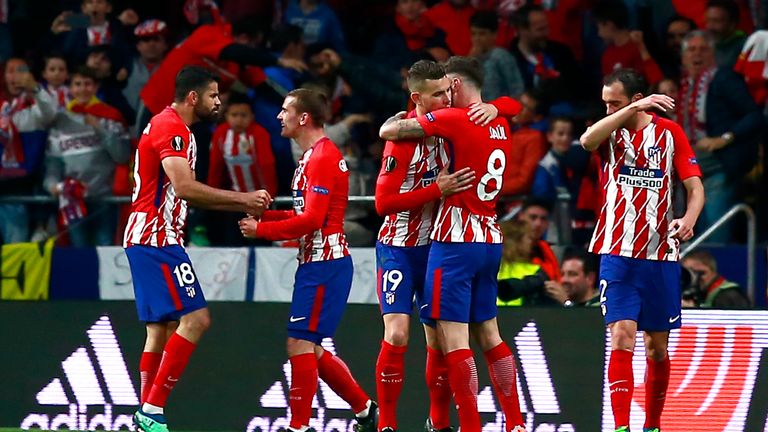 Simeone was also fined $10,000 for his antics in only the 12th minute of their game at the Emirates, while another $10,000 fine was given to the club for their fans throwing objects.
Atletico have also been charged after stairways were found to be blocked at the Wanda Metropolitano at the second leg, where Diego Costa's goal saw the two-time Europa League winners progress 2-1 on aggregate over the Gunners.
That charge will be dealt with by the UEFA Control, Ethics and Disciplinary Body on May 31.