Exclusive interview: Joe Hart opens up
As Manchester City prepare for their title showdown with Liverpool at Anfield on Sunday, Adam Bate caught up with the England number one to discuss what's driving him on to succeed this season...
By Adam Bate
Last Updated: 11/04/14 1:43pm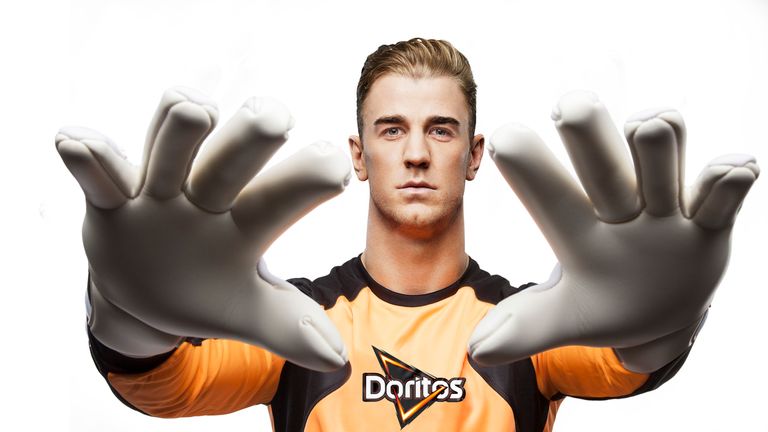 With three teams separated by just four points at the top of the table, the race for the Premier League is a tense affair and several of the key protagonists seem keen to play down their chances. But the Manchester City goalkeeper is not afraid to say what he's after. Joe Hart wants the title.
Asking if City are title candidates draws a quick response. "Of course we are," he says with an air of incredulity. "I can't really comment on any other teams but I know what we're doing and that's what we've pushed for all season. We've pushed to win every game and every competition we've been involved in. We've had a good season in terms of being involved in some exciting competitions. It's coming to an end now but obviously we're still involved with this one and it's pretty close."
Taste
For Hart and many of his team-mates, it's been close before. Memories of 2012 and that dramatic final day win over Queens Park Rangers will last a lifetime. It's a rush that Hart wants to feel again. "Hell yeah, I think that's what drives us all on," he adds. "We've had a taste of success and we definitely want more. It's hard to say if that experience will help. I don't think it will hinder us in any way but every situation changes and it is hard to say you're prepared for anything in this league."
Having contested both domestic cup competitions into March, City are playing catch up with games in hand on their rivals. Four points adrift of leaders Liverpool but having played two fewer matches, it leaves them under pressure to close that gap every time they walk onto the pitch. "That's only down to our success in other tournaments so I think that's going to happen in years to come and we've got to deal with that situation," says Hart.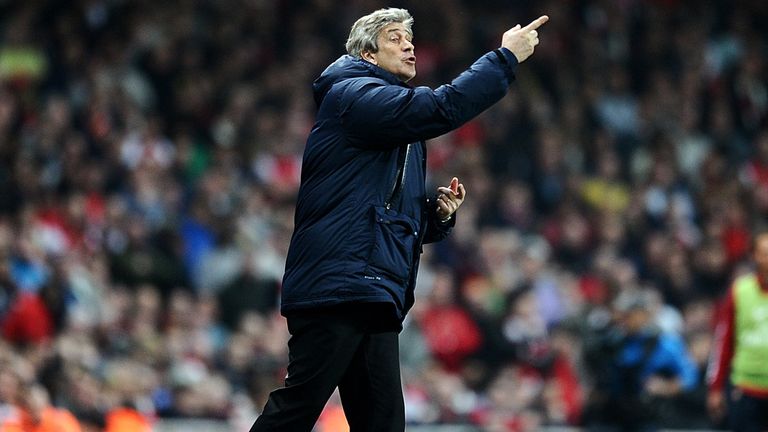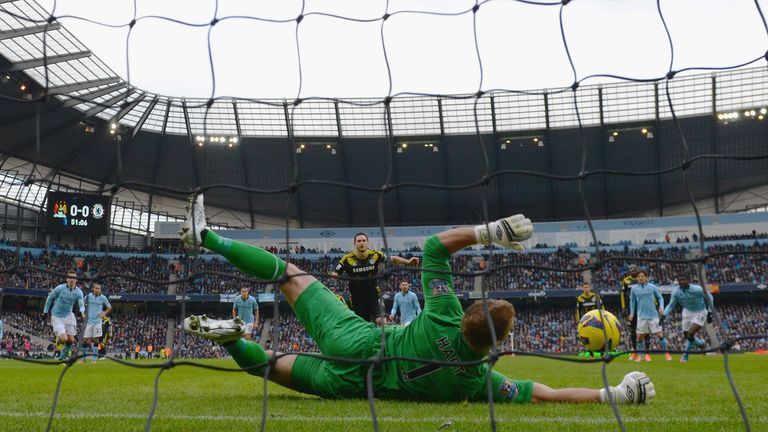 I practise loads. I practise all the time before a game. There's only so much you can do because it's a different situation when it's the real deal and there's so much riding on it.
On practising penalties
City have dealt with everything pretty well so far. After a trophyless season last time out, Manuel Pellegrini has already captured the Capital One Cup and the experienced Chilean coach has made a good impression on Hart. The dressing room is together and Pellegrini appears to have been a calming influence at the club. But is there a fierier side to the City boss that we don't see?
"He is what he is," says Hart, who is participating in Doritos' new Penalty Shootout competition which calls on teams of mates to step up and face him to win a footballing trip of a lifetime. "He's a good manager. We know where we stand with him and we can tell that it means the world to him - the same as it means to us - so we're all pulling in the same direction, which helps. We've worked well as a squad this season. Every single player has stepped up when required and that's put us in the situation we are."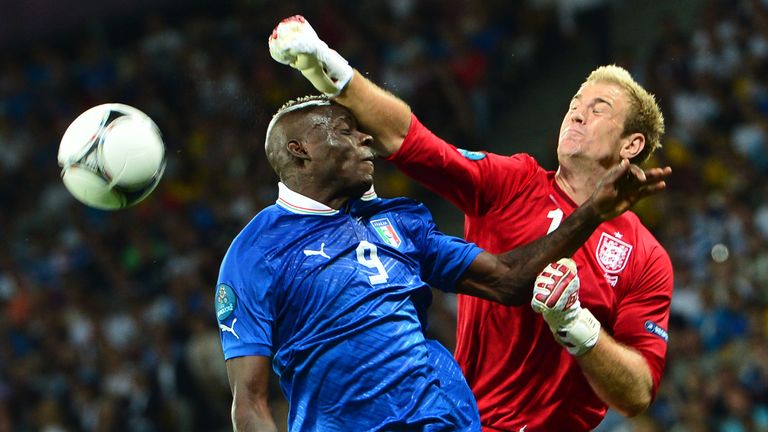 Hopefully that won't be required but I'll be ready! We had plenty against each other but training is training.
On facing a Balotelli penalty
Variety
That seems to sum up the attitude of the squad at the moment. City have already passed the 100 goal mark for the season and, tellingly, contributions are coming from a variety of sources. Four different players – Sergio Aguero, Edin Dzeko, Yaya Toure and Alvaro Negredo – have scored 20 goals or more. Negredo has been the new arrival but while Hart is an admirer, he's quick to share the credit around when asked what's been different this season.
"Edin has had a great season as well," he points out. "Sergio has obviously been banging them in and Yaya has been walloping them in from all angles at the moment. I think it's good but we're defending well too and I don't think you can look past that. I'm enjoying playing at the moment. I'm working hard as I always have and as I always will do and I'm focused on trying to win every game as best we can."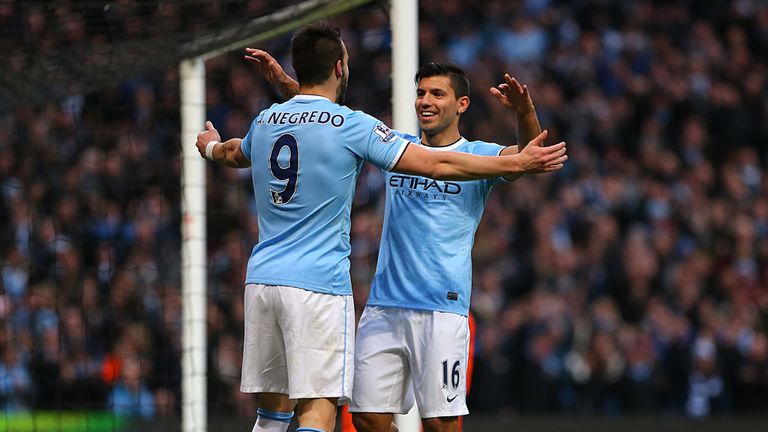 Indeed, Hart is in good form with six clean sheets from his last nine games for club and country. That's good news for England as the World Cup looms. The Three Lions No.1 had a watching brief four years ago as England's third-choice goalkeeper but will have a key role in Brazil. It's something that excites him but with City at the business end of the campaign, he's focused on the task in hand.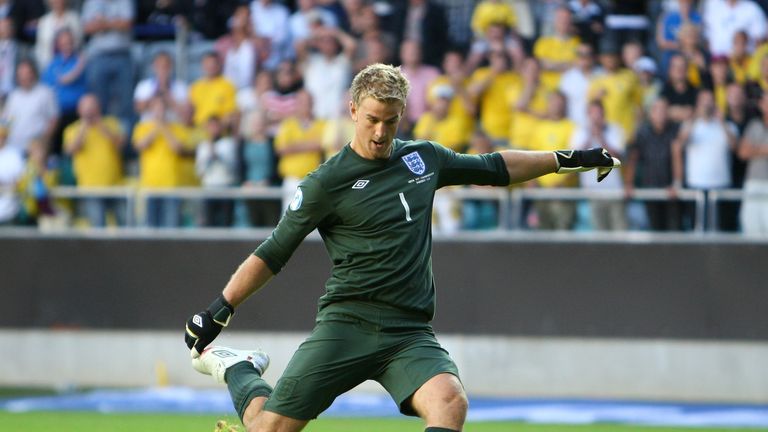 I'd put myself forward. There are a lot of better candidates than me but I'd always put myself forward.
On taking a penalty
"Obviously, it's ideal to be in good form," he adds. "That's the ideal situation but it's hard to think about right now with what's on the table. I think come the end of the season, whatever happens, you take your City shirt off and go from there in terms of the England stuff. The summer is a great opportunity but right now I'm just wrapped up in what's going on at the moment."
Vital
What's going on is a title race that threatens to go to the wire. City visit Liverpool on Sunday – live on Sky Sports 1 HD - in a game that will surely go a long way to deciding who will be celebrating come May. So is this the vital match for their hopes of winning the Premier League? "I feel like that every game, to be honest. We go into every game looking to win and it'll be no different at Anfield."
Joe Hart is fronting the Doritos Penalty Shootout - a campaign calling on teams of mates across the country to compete for the chance to take a penalty against him to win the ultimate footballing trip of a lifetime - only there's a fun, Mexican twist involved. To apply with your mates, visit Doritos.co.uk before 18th April.