Transfer news: Sao Paulo would welcome opportunity to bring Kaka back
By Paulo Freitas
Last Updated: 11/06/14 3:16pm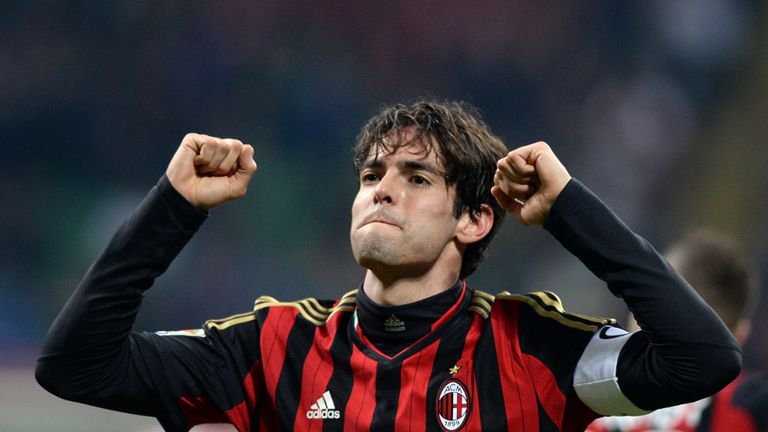 Sao Paulo have opened the door for Kaka to return to the club, but will leave any homecoming decision in his hands.
Kaka remains under contract at AC Milan for now, but is reported to have a clause that allows him to move on as the Rossoneri failed to qualify for the UEFA Champions League.
A switch to the MLS has been mooted, with various clubs rumoured to be keen on adding him to their ranks, while a short spell back in his native Brazil, prior to moving on to America in 2015, has also been discussed.
Sao Paulo would be the obvious choice were that option to be explored, with Kaka having launched his glittering career at the club after stepping out of the academy ranks.
Club president Carlos Miguel Aidar says the 32-year-old is the only person who can stop such a move from happening, with it up to him to decide what his future holds.
Aidar told Lancenet: "I say this in an official capacity: Kaka will only not return to Sao Paulo if he doesn't want to.
"But, at the same time, we will only start talks from the moment that he expresses an interest in returning."
Manager Muricy Ramalho told ESPN Brasil: "He's a fantastic player, but it is difficult because the financial side of things matters a lot.
"It would take a lot, but in football you often find that something seems impossible and then it happens. That may well be the case with Kaka."
Were Kaka to re-sign for Sao Paulo, Ramalho would have to find a way of fitting the former World Player of the Year into a side which already includes Alexandre Pato, Ganso, Luis Fabiano and Alan Kardec.
On that selection headache, he added: "I'll have to talk to FIFA about them increasing the number of players!
"We won't be able to play with 11. But a good player has to play."