Azerbaijan may have been on the wrong end of a 4-0 scoreline against Northern Ireland, but they have returned to Baku with eight brand new TVs after spending £12,000 in a Belfast electrical store.
Richer Sound in Belfast took two trips to deliver the high-definition models, which included three 72-inch home cinema screens, to the team hotel on the morning of the World Cup Qualifier. 
The Azerbaijan FA, which has attracted significant investment for football development, then hired an extra van to transfer the televisions to the airport where their charter plane, a Boeing 787 Dreamliner, was waiting ready for departure hours after the game at Windsor Park.
The Dreamliner caused excitement among airport staff this week, as it was the first of its kind to touch down in Belfast.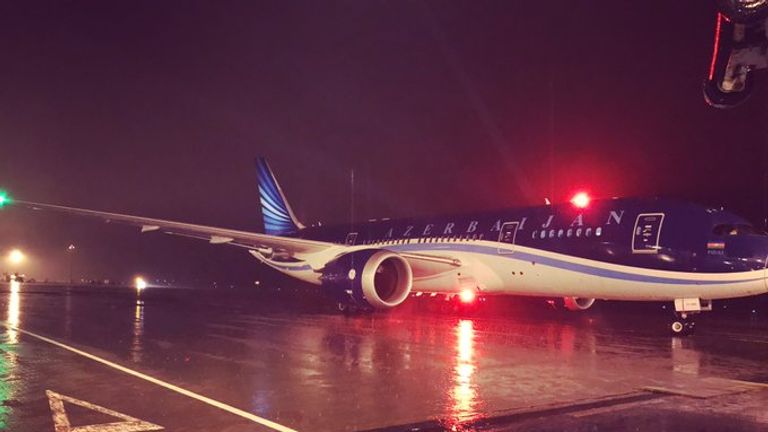 Azerbaijan have had an eventful week. Their first training session was initially cancelled due to a waterlogged pitch at Glentoran FC, and with all other suitable Belfast venues unavailable they made the 30-minute coach journey to Carrick Rangers.