England interim manager Gareth Southgate insists Wayne Rooney's absence against Spain was due to a knee injury.
Southgate was reacting after The Sun newspaper alleged that the England captain appeared to have been drinking heavily during a night out over the weekend.
The 31-year-old started England's World Cup qualifying win against Scotland on Friday, but a minor knee injury saw him withdraw from the squad to face Spain on Monday evening.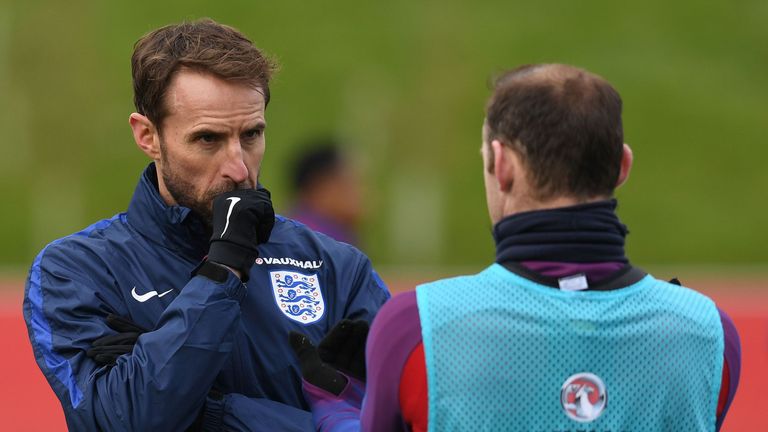 Rooney missed the 2-2 friendly draw at Wembley as a result, but he was still brought up in the post-match press conference.
The Sun alleged that Rooney dropped in on a wedding party over the weekend and the paper printed a photo appearing to show the Manchester United forward, sporting an England training top, looking the worse for wear.
The Football Association could look into the incident but Southgate insists his absence from Tuesday's match was down to a knock.

When asked if Rooney's absence was in any way connected to what emerged from the hotel on Saturday night, Southgate said in his post-match press conference: "Wayne was injured. He picked up an injury on Friday, couldn't train Sunday and that's it."
Rooney has endured a tough campaign, finding himself in the unusual situation of fighting for his place in the team.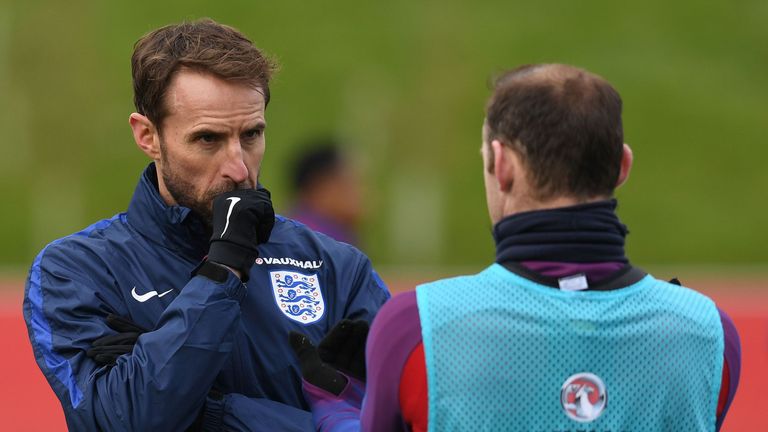 The 31-year-old ended his goal drought in the recent Europa League clash at Fenerbahce and impressed as Manchester United headed into the international break with a 3-1 win at Swansea.
Rooney dropped to the bench in last month's qualifier in Slovenia and returned to the starting line-up as Scotland were beaten 3-0 at Wembley.
Southgate revealed on the eve of the game that he was not intending to start the forward against Spain, regardless of fitness.
"I wouldn't start Wayne in this game anyway, so we'll decide which route to go," he said in the pre-match press conference.
"At times too much of that responsibility has laid with Wayne and we need to share that. There are leaders already and other potential leaders who I think can step forward.
"And once you have a team full of those players then we'll have a lot of success."
Rooney will now be assessed by Manchester United's medical staff ahead of their Premier League showdown with Arsenal at Old Trafford on Saturday.
Upgrade to Sky Sports now to watch Man Utd v Arsenal this Saturday and get the first six months half price!