Wayne Rooney's England retirement: Out on his own terms
Last Updated: 23/08/17 2:33pm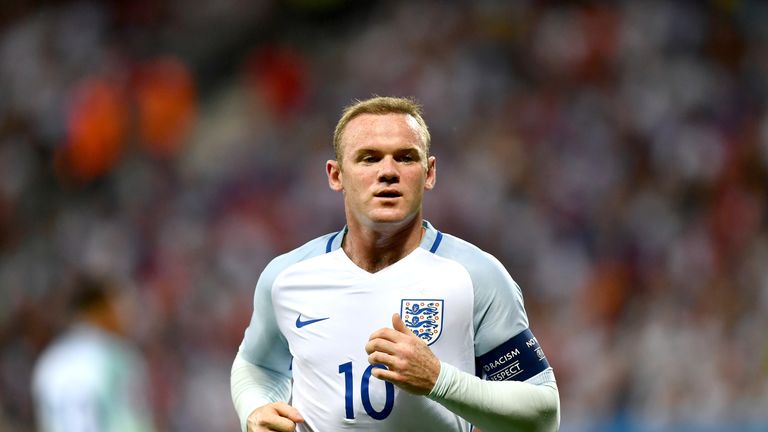 Wayne Rooney leaves England wanting more and gets to have the final say on a record-breaking international career, writes Adam Bate.
"It is as if over the last two or three years people would not have been satisfied until they saw him out of the England squad and out of the Manchester United team," said Gary Neville, Wayne Rooney's former international team-mate and coach. "Away from that, all of a sudden, people might start to celebrate him a bit more."
Dropped from the England team by Gareth Southgate in March, losing the captaincy in the process, it has not taken long for that to happen. Even Rooney himself might be surprised how quickly things have turned around. Goals against Stoke and Manchester City in his first two Premier League games following his return to Everton were all it took to earn the recall.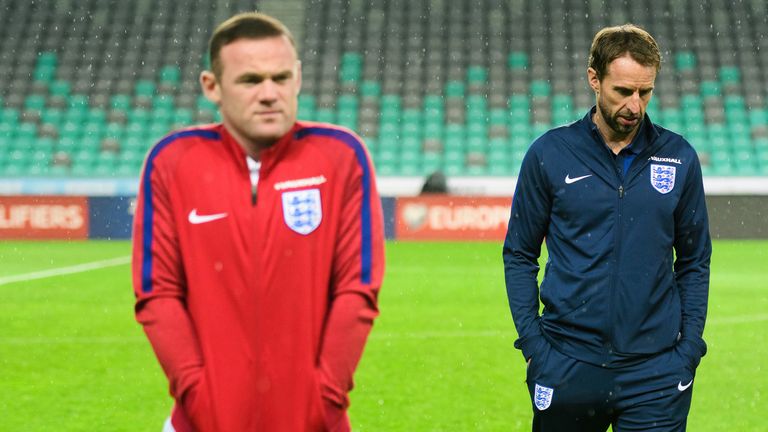 He was expecting it too. "I'm sure I'll speak to Gareth over the next few days and we'll have a conversation," said Rooney on Monday Night Football. By Wednesday, Southgate had his answer. "It was great that Gareth Southgate called me this week to tell me he wanted me back in the England squad for the upcoming matches," he said. "I really appreciated that."
His statement continued: "However, having already thought long and hard, I told Gareth that I had now decided to retire for good from international football. It is a really tough decision and one I have discussed with my family, my manager at Everton and those closest to me … But I believe now is the time to bow out."
It is not as if there were no incentives to continue. With a World Cup less than a year away and with Rooney within six caps of Peter Shilton's all-time England appearance record, the targets were in his sights. But he has already had his taste of outstaying a welcome. He is entitled to feel that he has earned the right to walk away from England on his own terms.
Of course, it also offers another opportunity to reflect on the highs and many lows of his international career; to recall the breathless excitement that greeted his exploits at Euro 2004. It is well worth remembering that the teenage Rooney was the real deal, his impact arguably even more pronounced than that of Paul Gascoigne at Italia '90.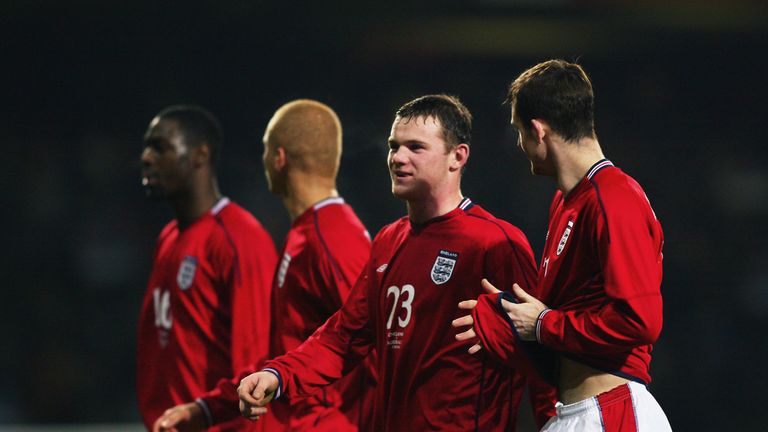 The best player on the pitch against France, he followed up with two goals in the win over Switzerland and a couple more to see off Croatia. The tournament looked to be his for the taking prior to picking up an injury with England one goal up in their quarter-final against hosts Portugal. He raised the bar. Sadly, he was unable to leap over it again.
World Cups came and went, the disappointments increasingly predictable. His solitary goal on that stage came in a defeat to Uruguay in Brazil. His final tournament game, the hapless Euro 2016 defeat to Iceland. The result was the same as his first at a Euros - a 2-1 defeat - but this sad denouement stood in stark contrast to the optimism of 12 years earlier.
Steven Gerrard once described his own England career as a failure. But by that measure, everyone from Sir Stanley Matthews and Billy Wright to Shilton and Gary Lineker must face the same fate. History is likely to treat Rooney more kindly - the caps and goals recalled as much as the disappointments. One of the best his country could offer for over a decade.
Ultimately, a lack of games at Manchester United hastened his exit, sparking Southgate's decision to drop England's erstwhile captain. That would have been an ignominious end in an era when so many of his peers got to call their own shots. Instead, Rooney leaves his manager wanting more. The owner of his own exit. It feels a fairer way for it to end.