Gareth Southgate says he has no preferences for England's opponents ahead of the World Cup draw in Russia on Friday.
The draw, which will see the 32 qualified teams split into eight four-team groups, will take place in Moscow with England in pot two, according to FIFA's world rankings for October.
Hosts Russia are automatically in pot one and Southgate, has admitted he has not envisaged an ideal group scenario.
When questioned by Sky Sports News' Chief News Reporter Bryan Swanson, Southgate said: "People have asked me that for a few months and I could have wasted hours plotting different charts but in the end you can't affect that.
"You have got to prepare for whoever. We have come unstuck against supposedly lesser nations in the past and we have had really good results against teams that would be seeded higher than us. Whatever comes, we will be excited about I am sure.
"I know a lot of people I have worked with have plotted out who we might get [but] I have never done that. It is not something I worry about. What I am looking forward to is being able to say 'that is who we are playing' and looking at their previous games and getting on with preparing in earnest."
In the wide-ranging interview, Southgate dismissed any concerns over potential long-distance travelling his squad may face arguing that his England players were well versed with the demands of major competitions, with many of the squad making regular visits to European counterparts during the season.
"The longest flights wherever you base yourself, unless you go to Moscow as your base, has some three hour flights," Southgate said.
"Realistically we do that when we go from St George's Park to Wembley. Most of the players have that travelling for Champions League games on a routinely basis. It's nothing like it was in Brazil (in 2014) where the trip to Manaus was a six-hour flight - that is significant travel."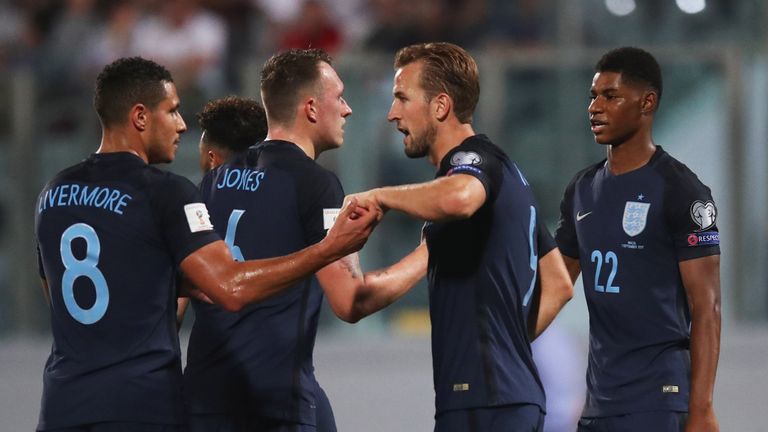 Southgate, who will be leading England for the first time at a major competition after they qualified with an unbeaten record in the qualification process, refused to place any expectations on his squad and preferred to focus on making continued improvements in the months leading up to the finals.
He added: "It would be easy to say there is a certain round and level but the reality is we don't know. We know that in the matches we have played so far - even against the very best teams - we have been very competitive.
"We haven't beaten those top teams yet so that is something we have got to aspire to do but we also know the team is improving and is going to improve in the months and years to come. We are excited by the players we are working with and looking forward to seeing that journey develop."
Chief News Reporter Bryan Swanson will be reporting from the Red Square in the build up to the World Cup draw, live on Sky Sports News from 8am.