Manchester United playing days pale in comparison to managing England, says Phil Neville
Last Updated: 04/04/18 11:19pm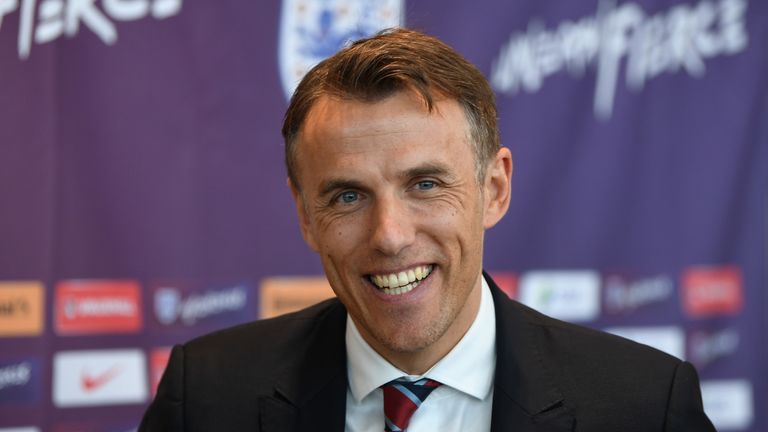 Phil Neville says coaching England at last month's SheBelieves Cup was better than anything else he has experienced in his football career.
Eyebrows were raised when the former Three Lions defender was appointed by the Football Association in January, but the 41-year-old has enjoyed a promising start to his time with the women's team.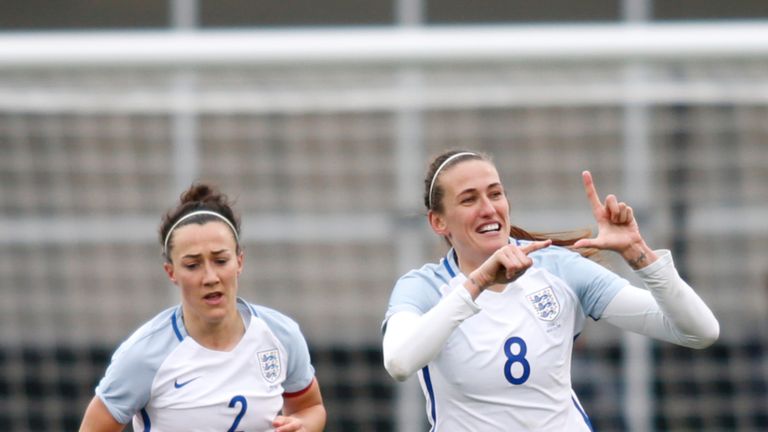 An impressive 4-1 win against France was quite the start to a decent overall performance by England Women at the SheBelieves Cup, an experience Neville says surpassed anything from his playing days.
"It was what I've always wanted to do. I've always wanted to be a manager," said Neville, who was a member of United's treble-winning side in 1999.
"It was purely being a manager, of being in charge, being in that technical area, making substitutions. It was a better feeling than anything I've ever experienced.
"Lifting cups, lifting European... it was just the best feeling I have ever had. I told the players [that] after the game and I think they were surprised. But it was."
Neville would love a sell-out crowd to cheer on the Lionesses against Wales on Friday at Southampton, who Sky sources understand have applied to have a team in the second tier of the Women's Super League like Manchester United.
The Old Trafford giants' belated move has been widely welcomed and Neville believes it is a huge fillip for the game's development.
"They are the biggest club in the world and in terms of a brand for the WSL it would be a great story," the former United player said.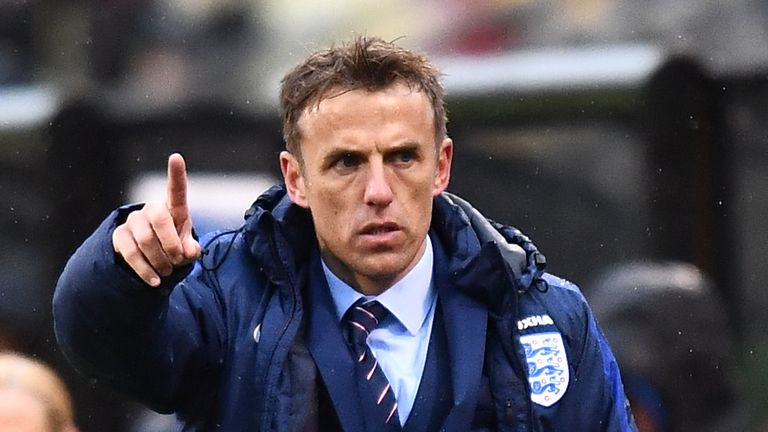 "But they have got to look at the other WSL models there and match what they have got - the Arsenals, the Man Citys, the Readings. These are established brands and it is not going to be easy for them to get the bid.
"I am not sure when the bidding process gets announced. There are two WSL leagues and they are up against some strong competition with 14 clubs bidding. But I think for the women's game it would be an unbelievable sign."
He added: "You have got to fit certain criteria. You can't just come in and start playing on a park pitch. You have got to have a certain infrastructure in place and I would have thought that Manchester United would want to do it properly.
"(United executive vice-chairman) Ed Woodward told me the other day that they're going to do it properly and I am sure they will. Manchester United don't do things badly - most of the time!"