Eddie Howe gives England backing to 'incredible' Jermain Defoe
By Jeremy Langdon, Sky Sports News
Last Updated: 06/04/18 11:27pm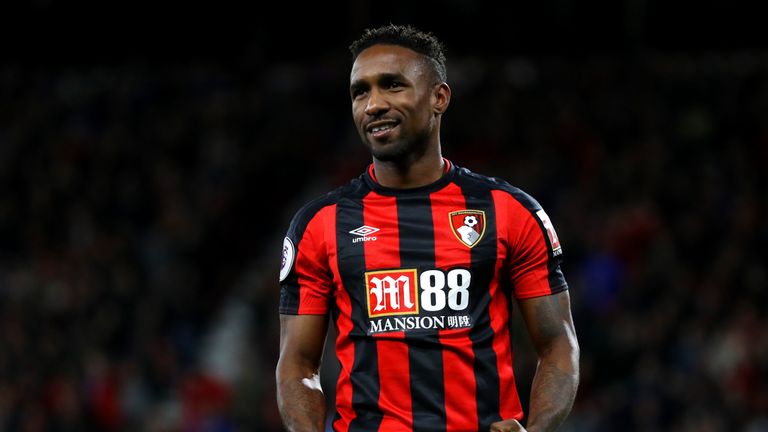 Eddie Howe has hailed veteran forward Jermain Defoe as "incredible" and believes England will not be taking a risk if they include him in their World Cup squad.
The 35-year-old has endured a frustrating first campaign back at the Vitality Stadium having re-joined Bournemouth last summer, 17 years after a successful loan spell at the club.
Defoe suffered a broken ankle in December, but is in contention to start against Crystal Palace on Saturday having netted a stoppage-time equaliser in last weekend's 2-2 draw at Watford.
"When he came on the pitch, he was bright, he gave us a lift and when that one moment came, I said after the game you wouldn't want anyone else on that chance. It was high class," Howe said.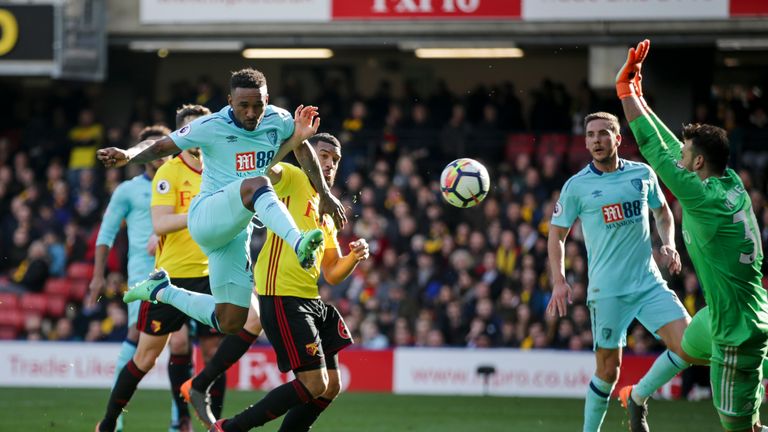 "Certainly in terms of goal scoring and finishing he's right up there. An incredible finisher. Even when he came here as an 18-year-old you could see straight away.
"One of the first sessions he did when he came on loan from West Ham was a finishing session and the lads literally stopped in awe at what they were seeing.
"The beauty of it is that he's never lost it. Today there's times in training when people stand back and go 'wow that was incredible'. We feel very lucky to have him here."
Defoe, who has netted 20 goals in 57 England appearances, was not included in Gareth Southgate's squad for last month's friendlies against the Netherlands and Italy.
His last appearance for England came as an 89th-minute substitute in last summer's 2-2 World Cup Qualifier against Scotland, but Howe is convinced there will be no risk attached if Southgate decides to include Defoe in his final 23 for Russia and does not believe his age will be a factor.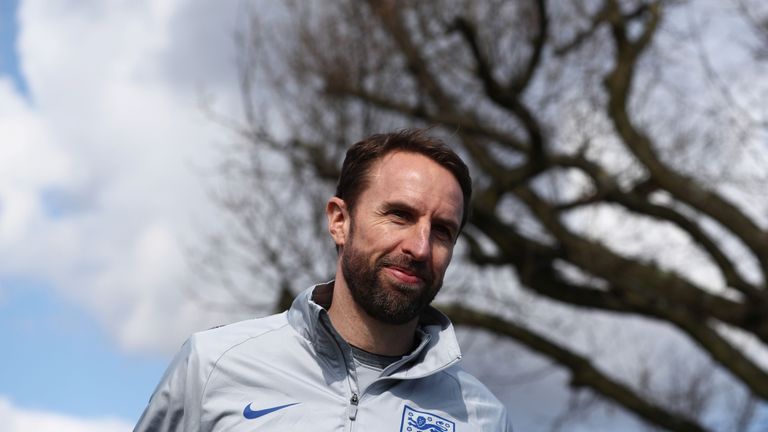 "I think age is irrelevant. I don't think Gareth will look at the age at all. He'll look at the player, his experience and what he can bring," Howe said.
"That's the beauty of Jermain, Gareth knows him inside out. There'll be no risk attached to him.
"I've always said I'll not push anyone towards Gareth. He knows what he wants, he knows his team, the players involved and will make the right calls for him.
"But there'll be no guessing regarding Jermain's qualities. It'll be up to Gareth to make that decision."