FIFA opens investigation into England fans' chants during Croatia defeat
Last Updated: 12/07/18 5:50pm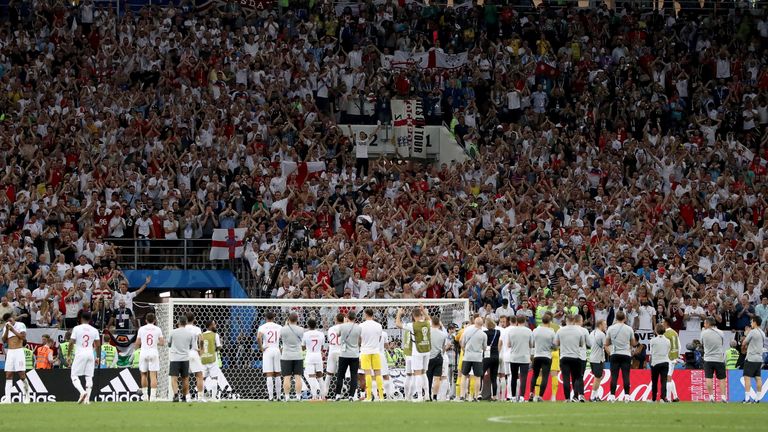 FIFA has opened disciplinary proceedings against the Football Association following a report of "possible discriminatory" chanting by England fans during Wednesday night's World Cup semi-final defeat by Croatia.
The governing body announced the news on Thursday, although precise details about the allegations are still unknown.
FIFA says the investigation is being made into reports of offensive chants, and discriminatory behaviour by a small group of England fans during the match at the Luzhniki Stadium.
A FIFA statement said: "We can confirm that a report has been filed through the anti-discrimination monitoring system in relation to chants of a possible discriminatory nature by English fans at yesterday's match," a statement read.
"Subsequently, disciplinary proceedings have been opened against the Football Association. Further updates will be communicated in due course. As proceedings are ongoing, please understand we cannot comment further at this stage."
FIFA holds member federations responsible for fan behaviour at stadiums during games, and the governing body is working at with anti-discrimination group Fare, who place expert monitors in stadiums.