Wayne Rooney wants Manchester United and England armbands
Wayne Rooney has confirmed that he would like to take over as captain of both Manchester United and England.
Last Updated: 12/03/14 12:02pm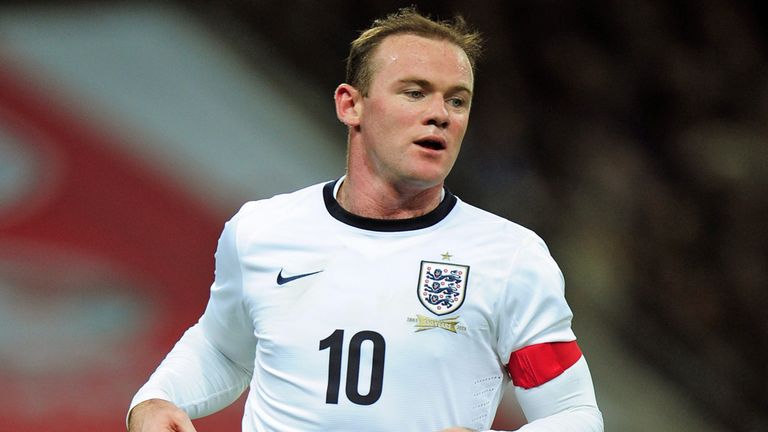 Rooney is strongly tipped to succeed Nemanja Vidic at United, as the Serbian has already agreed a summer move to Inter Milan.
And with England, it remains to be seen how long or if current skipper Steven Gerrard will continue beyond the World Cup finals this summer.
"I've done it a few times and, if the manager wants me to be the captain, I would have no problem with that," Rooney told club magazine Inside United.
"I would take it with both hands. However, it is down to the manager, because it's his decision on whoever he feels is the right person to lead the team. I'm sure he'll make that decision when the time comes.
"I think, whether you've got the armband or not, I always feel I'm quite vocal on the pitch. I try to help the players when I feel I can and say what I think. I believe that's the most important thing, to be honest and say what you feel. If you say what you believe are the right things, you need to keep doing that."
On England, he added: "You don't know what Steven is going to do in the summer, only he knows.
"It'd be a great honour to captain my country but, again, it's the manager's call and I'm sure he'll have a few contenders."
Rooney does admit he is already taking his role as a senior player seriously and is helping the likes of Adnan Januzaj on his game.
Rooney is already acting as a role model to some of the younger players and revealed he is keen to assist Adnan Januzaj with his development.
"I've stayed out after training with Adnan a few times," he added.
"Even just working on free-kicks and crossing. It actually benefits me as well and it benefits him.
"I am trying to help him get better and better, which I feel he is doing, and I think young players need to practise all the time, especially coming into the side. Senior players also need to keep practising to stay on top of their game so it works for both of us."