Paul Scholes suggests Manchester United's Wayne Rooney may be past his best
Paul Scholes says there is a chance that Wayne Rooney is past his peak and he should not be guaranteed an England spot.
By Lewis Rutledge
Last Updated: 16/07/14 11:23am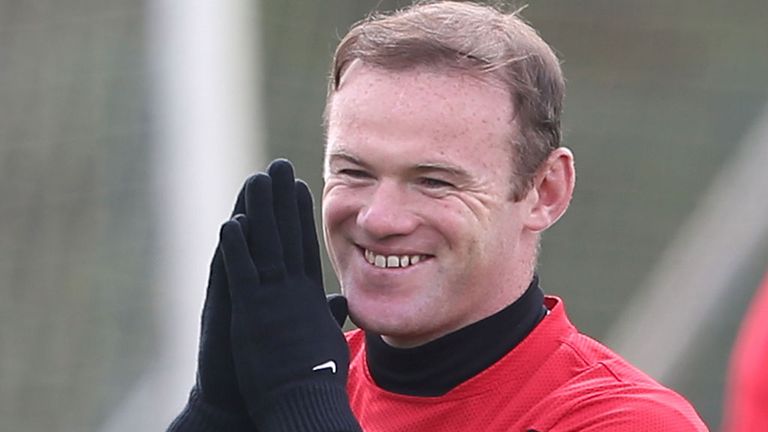 In a detailed assessment of Rooney in his blog for Paddy Power, Scholes suggested that a decision would need to be made on his place in the England team if he does not find form quickly in Brazil, but also insisted that the Manchester United player could have a successful future in central midfield.
Rooney will be under pressure to shine for Roy Hodgson's men after disappointing at a couple of previous World Cups, but Scholes reckons that his enthusiasm needs to be controlled.
The former midfielder thinks Rooney may have reached his potential a couple of years ago and now, at the age of 28, must keep his discipline to perform the role that is best for the team.
Scholes wrote: "He's got a brilliant scoring record for his country with 38 goals in 89 internationals, but he's played in eight World Cup games without a goal. You expect more of him. If Wayne is going to be one of the best footballers in the world, this World Cup is where he has to produce.
"Maybe Wayne has felt the pressure of playing for England in the last two World Cups when he's not scored. I know how difficult it can be.
"His best attributes are his energy, desire, a will to win which is unbelievable - but, above all, his goals.
"Wayne wants all the responsibility to score. He'll try to play left back, right back. Sometimes he does that too much instead of saving himself and his energy for what his teams need - the ball in the net.
"He needs to use his energy more effectively now as he's a player who likes to be up front on his own and I don't think he's great with partnerships."
Hodgson has other options at his disposal ahead of this summer's tournament and Scholes does not think that Rooney should be guaranteed a spot.
He said: "I'm not saying Wayne needs to be dropped but if form doesn't get up to scratch in the warm-ups, or in the first game of the World Cup, it'll be interesting to see if the England management team has the balls to make that decision.
"We have quality forwards in the squad this time. That should give Wayne the competition he needs to spur him on a little more.
"To get the very best from Wayne in Rio, the manager needs to tell him, 'Don't bother running back. Stay up top. Stay centre forward. Score goals. That's your job in my team'."
Scholes, who does not expect to have a coaching role at Manchester United next season after returning to Old Trafford to help out Ryan Giggs, feels Rooney will have to adapt his game and could prosper as a midfielder as the years go by.
Scholes added: "There's a chance he's worn out. Wayne's peak may have been a lot younger than what we'd expect of footballers traditionally.
"Age 28 or 29 has been the normal 'peak'. With Wayne, it could have been when he scored 27 league goals in 2011/2012 when he was 26.
"It'll be interesting next season with Louis van Gaal at Manchester United and how he decides to play Wayne.
"It looks like it might come to a straight choice between Wayne and Robin van Persie.
"Wayne might be a player who'd retire come 31 or 32, given the amount of football he's played. Ryan Giggs has been on the go for ages, but he adjusted his position. Can Wayne do the same?
"I don't think Wayne will be able to play centre forward until he's 34 or 35. But he could play centre midfield, possibly, into his mid-thirties.
"He's got all the ability to take over my old position at Manchester United. He has played some games there, but has never gone on an uninterrupted run. Whether he has the discipline to do it, right now I'm not sure."