Roy Hodgson and England deserve credit for unbeaten 2014/15 season
Last Updated: 15/06/15 10:20am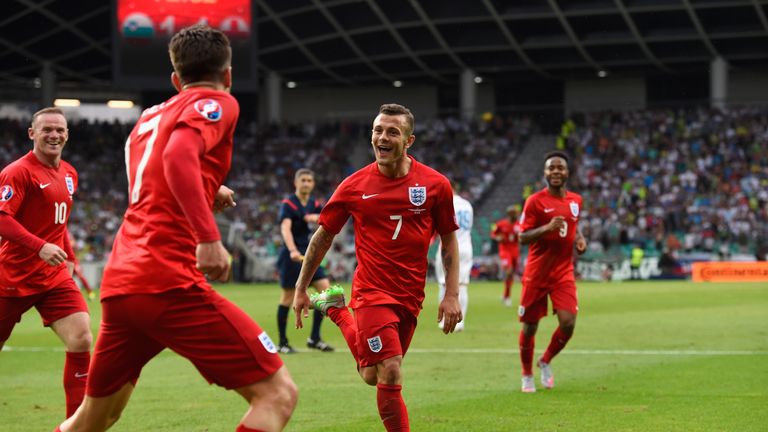 After World Cup disappointment, England deserve some credit for their 3-2 win over Slovenia that capped an unbeaten season, writes Adam Bate...
Roy Hodgson was always going to be on a hiding to nothing in 2014/15. Indeed, many would argue he was fortunate to still be in a job after England finished bottom of their World Cup group with a solitary point to shows for their efforts in Brazil.
But if the England boss is to be judged on what has happened since, he could hardly have done more. What's surely beyond doubt is that if Hodgson's successor had delivered the 10 results that the current incumbent has produced in 2014/15, their efforts would have been hailed as a triumph.
England have won all six of their European Qualifiers this season, including away victories against Switzerland, Estonia and Slovenia. Hodgson's men did not shirk the challenge in their friendly fixtures either, remaining unbeaten in tricky away trips to Scotland, Italy and Ireland. The result is the longest sequence without defeat in almost two decades.
Of course, there is only so much that can be achieved in non-tournament seasons and the lessons of the past will perhaps ensure that pessimism prevails. Rather than the usual proclamations that the world is about to succumb to Roy's boys, quiet satisfaction ought to be the order of the day.
The urge to dismiss England's 100 per cent record must be resisted, however. It only requires a cursory glance at the results of others around the continent to appreciate the scale of that accomplishment. Spain, Germany and the Netherlands have lost games let alone drawn.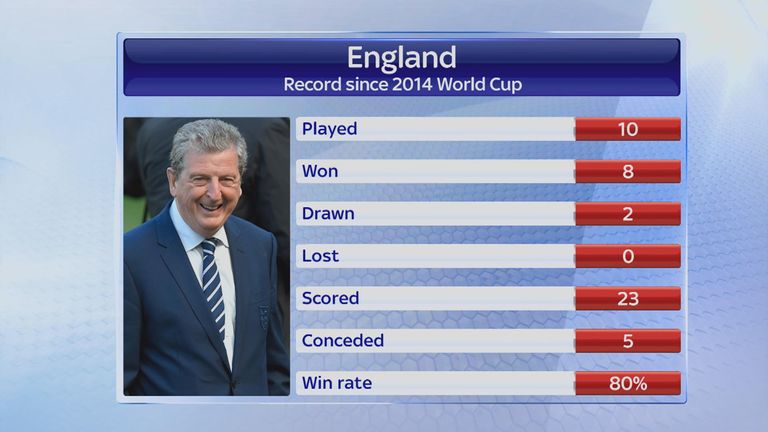 Hodgson's rebuilding job is rather more problematic than that of Europe's heavyweights too. England cannot count upon the world-class centre-backs of the past decade, while the full-back areas appear problematic too. It's an issue Hodgson is some way from resolving.
But he deserves considerable credit for coming up with a midfield unit capable of getting the best from Jack Wilshere. The two-goal hero in Sunday's 3-2 win over Slovenia has enjoyed the faith of his national team boss with Hodgson putting the Arsenal man at the heart of his plans.
With unselfish and responsible figures such as Fabian Delph and Jordan Henderson doing the leg work around Wilshere, England's most talented midfielder has been afforded the freedom to run with the ball from deep and play clever short passes into those ahead of him.
It's a role that's required time and patience but a new way was needed following Steven Gerrard's retirement and the potential shown against Estonia in October has been persisted with. Some of the interplay between England's midfielders, particularly following Adam Lallana's introduction in Ljubljana, was encouraging.
With Wayne Rooney having emerged as a real leader and Hodgson's faith in Raheem Sterling rewarded with an impressive performance when it might have been easier for the manager to take him out of the spotlight, there is evidence to suggest this is a happy dressing room too.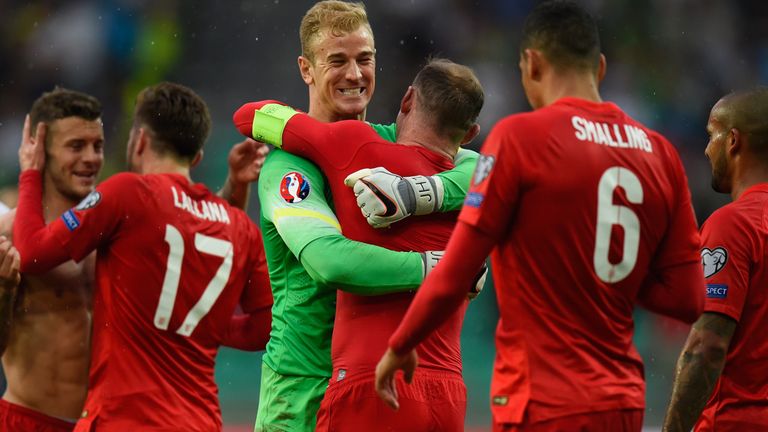 "These games in June aren't the easiest for players to take all other thoughts out of their minds and focus on their England hat," Hodgson told Sky Sports afterwards. "If anything that's been the most satisfying thing for me. Select 24 and get 24. Training sessions? Each and every one, top quality and top work ethics.
"To then go on the field, go a goal behind and still show the character and spirit to come back again. They are the type of things that we hope will make us a better team. We've got a year to go away and work on our play and come back next summer and be an even better team than we are today."
The personnel might not yet be in place and the pattern of play still needs work. But England remain a team united and they're winning games along the way. Roy Hodgson won't be expecting too many plaudits just yet, but this was a year in which we were reminded that for all the flaws of the England team, there remain plenty of positives too.