Scott Brown hails Leigh Griffiths' 'brave' decision to withdraw from Scotland squad
By Alex Marrow
Last Updated: 10/10/18 3:04pm
Scott Brown praised his team-mate Leigh Griffiths' bravery for pulling out of the Scotland squad in order to concentrate on his fitness.
The Celtic captain described Griffiths as the best striker in Scotland when fully fit, saying a firing Griffiths is the best thing for both Celtic and Scotland.
Griffiths chose to focus on his fitness rather than join the Scotland squad for the UEFA Nations League tie against Israel and friendly against Portugal.
"It's brave of the wee man to do that because he wants to work on his fitness, he wants to come in here, he wants to do better," said Brown.
"Maybe going away with Scotland he's not going to get the game time that he was going to expect and the training wouldn't be as hard because of the two games coming up.
"I think Scotland and Celtic need him to be as fit as he possibly can be for the whole season and he's probably done the best thing for him to be as sharp as possible.
"As soon as he is, he's the best striker in Scotland by far. He scores goals and that's why he keeps playing in the team, but he just needs that little bit of break.
"We need to stop giving him a lot of flak and start praising him a little bit for what he's done over the last three or four years for Celtic and for Scotland."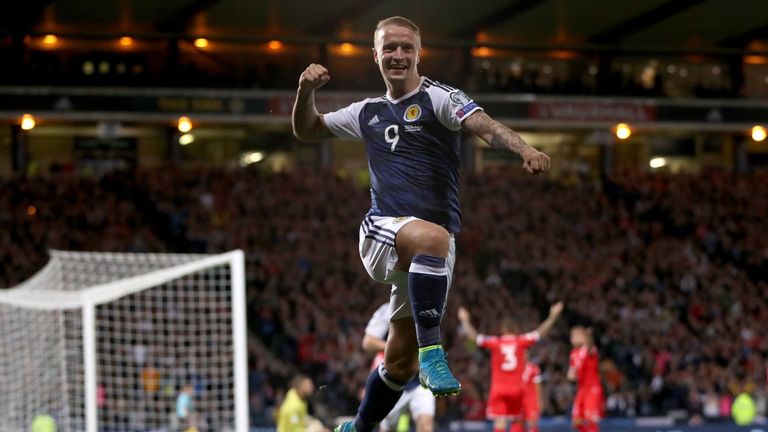 Brown missed Celtic's 6-0 victory over St Johnstone last weekend with a hamstring injury, but said he will be back in contention to face Hibernian next Saturday.
Celtic lie third in the table going into the international break, but Brown expects his side to push on following a slow start.
"We've had two great seasons, there have been no downs whatsoever, there's always going to be a little slump before we get back into it," he said.
"That's happened, so now we need to focus on us winning games and getting back to our best."