International: Scotland star Scott Brown welcomes Darren Fletcher's return
Scott Brown is delighted to have Darren Fletcher back for Scotland, even if he has to hand over the captaincy.
By Siobhan McCall
Last Updated: 26/02/14 6:14pm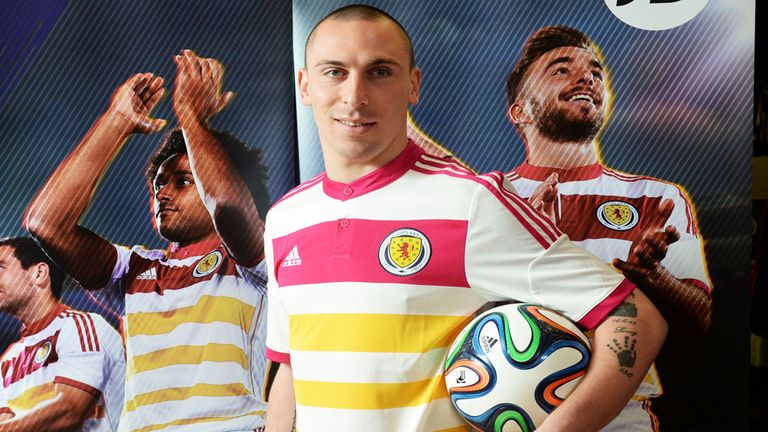 Fletcher returned to first-team football for Manchester United in December after a year out with a chronic bowel condition and he has been called up to the Scotland squad for next Wednesday's friendly against Poland.
The 30-year-old last appeared for his national side in November 2012 and Celtic's Brown took over as captain in his absence.
Brown, however, said he is more concerned about the impact Fletcher can have in getting Scotland through a tough qualifying group for Euro 2016, which includes Poland, Germany and the Republic of Ireland, rather than worrying about who Gordon Strachan will name as skipper.
"I'm not really too sure what's happening, I've not spoken to the gaffer or Darren himself," he said. "But it's great Darren is back, it's going to help us push for that second or third spot.
"It's not for me to decide. But the main thing is Darren is back in the squad and looking forward to the Euros.
"It's huge. He plays for Man United, one of the biggest teams in the world. When he was fit he was playing week in, week out, so it shows what a quality player he is."
Brown is confident that his side can get through their tricky qualifying group, which also includes Gibraltar and Georgia.
"We are an up-and-coming team," he said. "We have played really well in the last six or seven games and if we can keep that spirit in the dressing room, we've got a great chance.
"It's going to be hard. Germany are going to be favourites but the other three or four pushing for second and third place is going to help, and the extra place will help as well."
The Celtic midfielder was speaking at the launch of Scotland's new away kit which has already polarised opinion with it's pink and yellow stripes. The unique colour combination was first worn in the 1880s and is based on the racing colours of racehorse owner Archibald Philip Primrose, Lord Rosebery, who was an early patron of Scottish football.
Asked his thoughts on the kit, Brown added: "It's lovely. It brings out my eyes so it's really nice."