Gareth Bale: Real Madrid forward prefers playing for Wales
Bale ready to play in Saturday's match against Azerbaijan on Saturday live on Sky Sports Football from 4.15pm; (kick-off at 5pm)
By Zinny Boswell
Last Updated: 15/11/19 4:55pm
Gareth Bale admits he gets "more excitement" playing for Wales than he does representing Real Madrid.
Bale's call-up to this Wales squad - for European Qualifiers against Azerbaijan and Hungary - has not gone down well in Spain, with his last appearance for Real coming back on October 5.
The 30-year-old has not even been available for training at Real since he picked up a calf problem in Wales' 1-1 draw against Croatia on October 13.
But his injury has not stopped him training with Wales this week - his return has been hailed in the Spanish press as the 'Miracle in Wales' - and the forward says he is glad to be back among the group.
"I definitely have more excitement playing for Wales," Bale said ahead of the Group E qualifier in Azerbaijan on Saturday.
"I've been with most of the older players since we were in the U17s.
"It's like playing with your mates down the park on a Sunday. It's normal.
"With Wales, I'm speaking my own language and feel more comfortable. But it doesn't change what I do on the pitch.
"I always give 100 per cent on the pitch wherever I am, that's what I always strive to do."
'People who write it do not have a clue about football'
Toni Kroos, the Germany midfielder and Bale's Real team-mate, said "maybe this is not the best time" for the Welshman to join up with his national team.
Bale's commitment to the Spanish club was questioned by a former Real striker, Predrag Mijatovic, who said his priorities are "Wales, golf, and after that Real Madrid".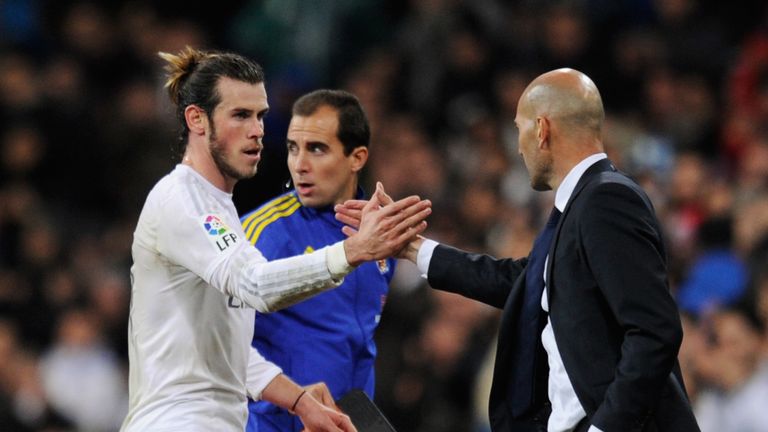 However, much of Bale's criticism has come from the Spanish media and when asked about it, he told Sky Sports News: "I think I'm used to it now, I don't pay any attention to it.
"It's just one of those things, it's part and parcel of who I am at the moment and what I have to deal with.
"The thing I understand is people who write it don't have a clue about football. They've never been involved in football, they don't know anything about it so it's quite funny that they write that stuff because they honestly are clueless and probably shouldn't be writing to be honest.
"I'm lucky that I don't read much or read any unless I get sent it or whatever I do but it's just one of those things. I know it's constant but I must sell papers and that's all I can think."
Ramsey 'fit and raring to go'
Aaron Ramsey is back for Wales ahead of the qualifiers against Azerbaijan and Hungary, says Wales manager Ryan Giggs.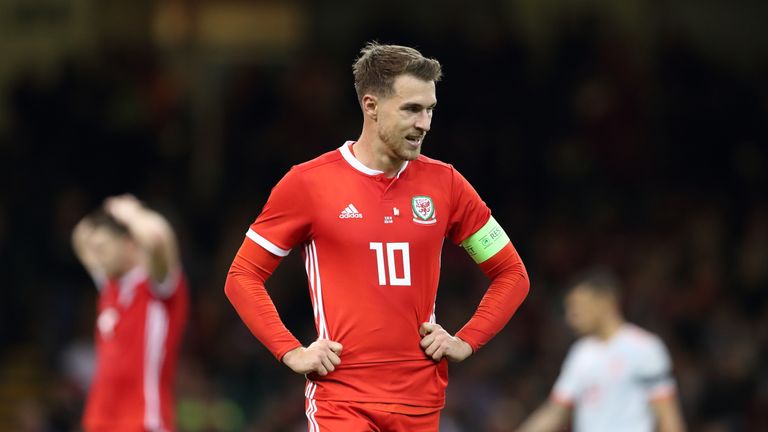 The Juventus midfielder - whose last appearance for Wales came 12 months ago - is yet to feature for his country during this European qualification campaign.
Giggs understands he has a "balancing act" on his hands managing his star players who have had little game-time, but knows the next two fixtures are "must-win" games.
"He's not 100 per cent fit, he's not played a lot of games," Giggs told Sky Sports News.
"He went through a good spell before the last camp, where he started three games and since then he's only started one game.
"He's a bit short on fitness. But the qualities he brings, he brings a different dimension to the game, it's great to have Aaron back.
"I think he'll play a part against Azerbaijan because he's fit and raring to go."
Sky Sports News reporter Geraint Hughes in Baku...
Is it a miracle, as some in Spain believe, that Gareth Bale is not only fit to play for Wales, but apparently more motivated to turn out for his country than Real Madrid?
It is some statement, because at the heart of an accusation like that is a questioning of Bale's professionalism and integrity. Only the 30-year-old and those who he plays for can truly answer that.
On Friday, Bale laughed at the suggestion he gives more for Wales than he does Real. He admitted to the excitement that playing for his country brings him, but quite scathingly dismissed opinion that professionally he does not give '100 per cent' for his club or anyone else.
What is clear is that Bale's relationship with his club employers has had an impact on him, but he has adapted to the off-field distractions. I take you back to a roasting hot Osijek in June this year when Wales played Croatia before travelling to Budapest to face Hungary a few days later. Both Euro Qualifiers ended in defeat for Ryan Giggs's team and, on both occasions, Bale looked out of sorts.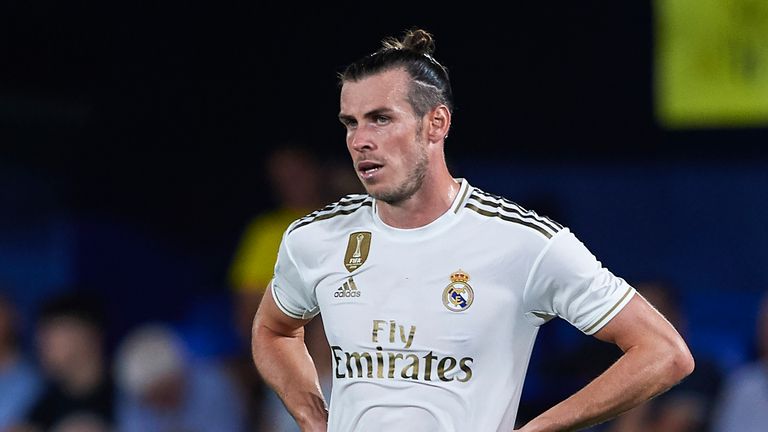 The speculation about his future at Real Madrid was rife. Would he leave Spain for China? Could he return to the Premier League? Could he retire? It was endless. Bale clearly was not match-fit in either game, while his body language suggested he had the weight of the world on his shoulders. He did not speak to any media and while you may say, so what, he is a senior player and leader with Wales and, as such, he often steps up and talks to the likes of myself prior to international matches. He just did not seem right.
Jump forward to September and, after several months of living with the speculation over his future at Real Madrid and on his relationship with Zinedine Zidane, Bale visibly appeared more at ease. I was as surprised as anyone when he agreed to an interview before a Wales home Euro 2020 qualifier. He spoke about his situation at Real Madrid eloquently.
A month later, as Bale had been playing and scoring for Madrid, he joined his Wales team-mates once more for Euro Qualifiers. Once again he took on his position as a leader within the group, spoke to various media outlets from all over the world and had a light-hearted approach to deflecting the inevitable questions about his club situation. He also went on to score a crucial goal for Wales against Croatia to secure a valuable point.
Move forward yet another month to now and November in Baku and the questions around his relationship with Real Madrid continue, this time along the lines of priorities, or as one ex-Real player has claimed, 'Wales, golf and then Real Madrid'.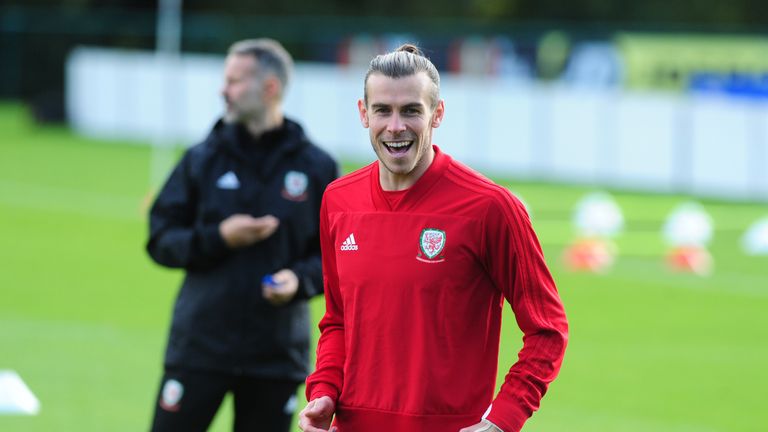 Maybe six months ago Bale was outwardly hurting and wanted to stay out of the limelight and, as a result, his form suffered, but it is different now. He knew what questions were coming and over the months has adapted on how to take and deflect criticism.
Whether it appeases anyone in Spain, I doubt it. Will the speculation stop? No. Do Wales supporters care? Not now, but six months ago there were worries over his form and the effect it would have on the team.
A happy Bale usually makes for a happy Wales.