FAW - No manager decision
The FAW has denied reports that a decision on who will be the next Wales manager will be made on Monday.
Last Updated: 12/12/11 4:01pm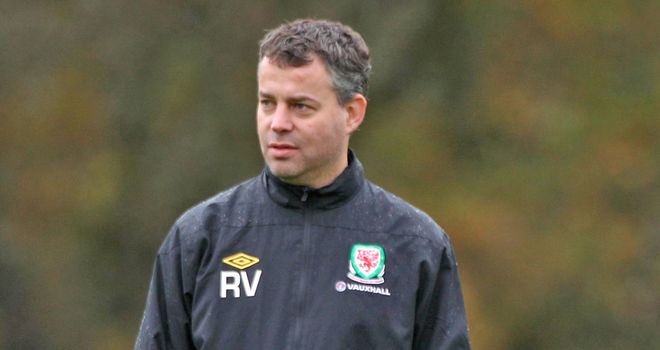 The Football Association of Wales has denied reports that a decision on the next Wales manager will be made on Monday.
Assistant manager Raymond Verheijen posted on Twitter on Sunday night that a board meeting of the FAW would discuss how Wales move forward following the death of manager Gary Speed.
The Dutchman appeared to suggest that he and fellow assistant Osian Roberts will lead the team during their World Cup qualifying campaign.
But the FAW has clarified that the identity of the next Wales management team is not on the agenda of the scheduled International Committee meeting.
Statement
The FAW statement read: "In view of recent press and media reports the FAW would like to point out that a scheduled International Committee meeting is taking place today.
"But the position of national team manager is not on the agenda .
"No decision or announcement will be made following today's meeting."
Verheijen, whose contract runs out at the end of December, had posted on the social networking site: "Tomorrow FAW meet about future of Wales.
"Hopefully the board will respect Gary's wish so Osian Roberts and myself can lead the team to Brazil.
"[There is] no need for new manager with new ideas. Our success was based on Gary's clear structure. Everybody knows what to do for mission Brazil 2014."'
The 40-year-old, who has helped coach Holland, Russia and South Korea, was brought into the Wales set-up shortly after Speed's appointment in December 2010 and had helped oversee a recent run of four wins in their last five internationals.
Verheijen, who is currently delivering coaching seminars in Japan, has caused controversy with his prolific use of Twitter, which included calling the media "incompetent amateurs" over their reporting of the hamstring injury that saw Gareth Bale miss the Euro 2012 qualifier against England in March.
Criticism
And former Wales striker Iwan Roberts has furiously criticised Verheijen's comments, describing them as "selfish".
Roberts, who played alongside Speed for the national team, told BBC Wales: "What he put on there really left a bad taste in my mouth.
"Some of the things he's posted on Twitter have absolutely shocked me. [It's] very, very selfish.
"It's just over two weeks since we lost Gary and just over 48 hours since Gary was finally put to rest.
"The timing's shocking and I don't think he should be putting his CV if you like on Twitter.
"He's touting himself for the Welsh job. He's put it out there in the public for everyone to see. That's the thing that sits really awkward and uncomfortable with me.
"He's upset and angered me in the past with some of the things he's posted but nothing [compares with this].
"Gary's wish? I find that quite astonishing when Gary's family are still grieving."
"I don't think anybody will have a problem with them [FAW] discussing the future. Life goes on, as sad as it sounds," added Roberts.
"They will discuss how Wales now go forward after such a tragic event."
Wales' next game will be a friendly at the end of February, while their next competitive fixture is their opening World Cup qualifier against Belgium on Friday 7th September.