World Cup: Wales boss Chris Coleman discusses Tottenham's Gareth Bale
Chris Coleman insists Wales do not solely depend on superstar Gareth Bale and have other talented players.
Last Updated: 20/04/13 12:24pm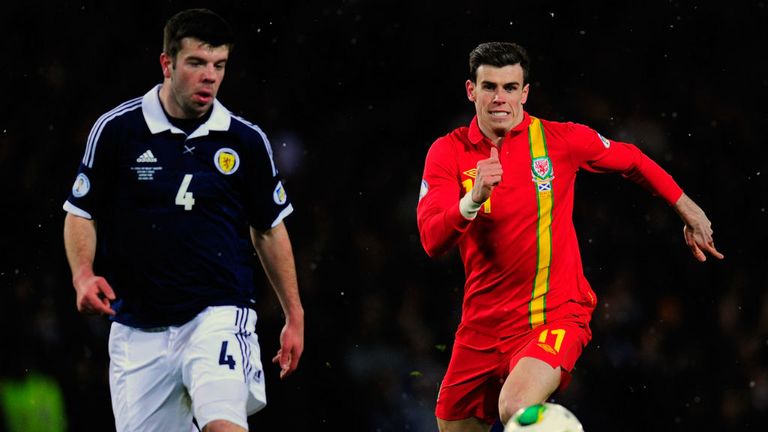 Tottenham Hotspur forward Bale is up for both the PFA Player of the Year and Young Player of the Year awards after another dazzling season.
But Wales boss Coleman is adamant his country are not a one-man team and he believes March's 2-1 win in Scotland, when an unfit Bale went off at half-time, is perfect evidence.
"He is talked about for Tottenham more than he is for Wales," Coleman told Sky Sports at the opening of Wales' new national football centre. "But we have got other players as well.
"I get asked the same questions about the same player - Gareth Bale. But as you saw against Scotland, we are not a one-man team. We have had to win without Gareth, which is not easy.
"Gareth out of any team is going to be a loss. But we have got other players as well."