Northern Ireland boss Michael O'Neill says organisation can be the key
By Andrew Dickson
Last Updated: 29/03/16 2:09pm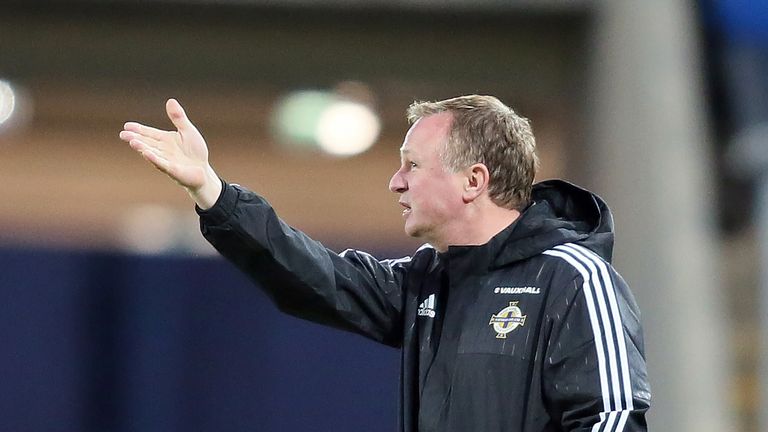 Michael O'Neill thinks Northern Ireland can make up for not having the same ability as more esteemed rivals by being the most organised team at Euro 2016.
O'Neill led his side to a 1-0 win over Slovenia at Windsor Park on Monday to ensure a record streak of 10 games without losing.
They have two more friendlies with Belarus and Slovakia before the finals in France, where - if they have stretched that sequence to 12 matches by then - their run could come under serious threat.
Northern Ireland face world champions Germany this summer as well as Euro 2012 co-hosts Poland and Ukraine as they bid for a place in the round of 16.
Although O'Neill's players are getting ready to turn out against some star names, he is optimistic of competing with them after the manner of victory against Slovenia through Conor Washington's goal.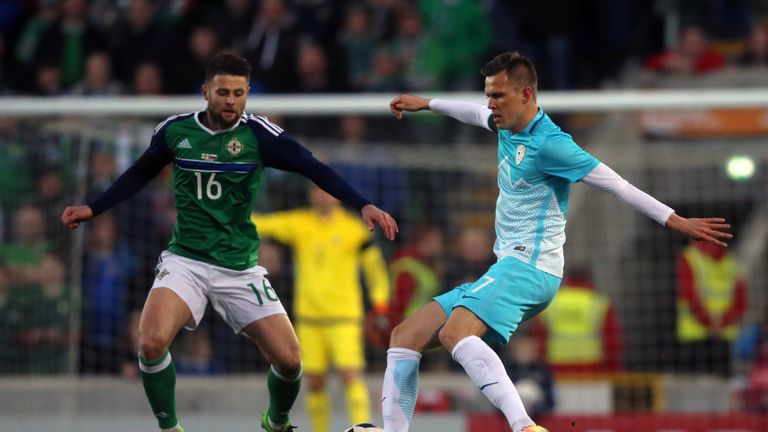 He said: "We've played better but the appetite to make sure we won the game - from Roy Carroll's penalty save to how we defended in the second half - was great. It's very encouraging.
"When we go to France we won't be the most talented team in the finals but our job is to have them the best organised.
"I think you'll go a long way to find a team with as big a heart. We have to continue to develop that. There's two games before the finals and we want to make sure we don't lose those games."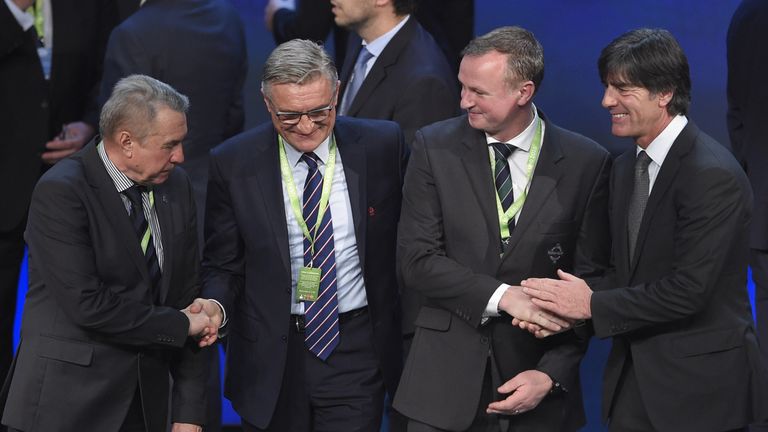 O'Neil was a player with Northern Ireland at a time when they occupied a much lower world ranking than their current placing of 28th.
He feels belief within his squad is constantly growing and thinks the group is more driven now than ever before.
O'Neill added: "I see it now at a greater level than the four years I've been in charge. That comes with belief and success.
"I think they're adaptable and starting to think about the game a lot more than maybe they did previously.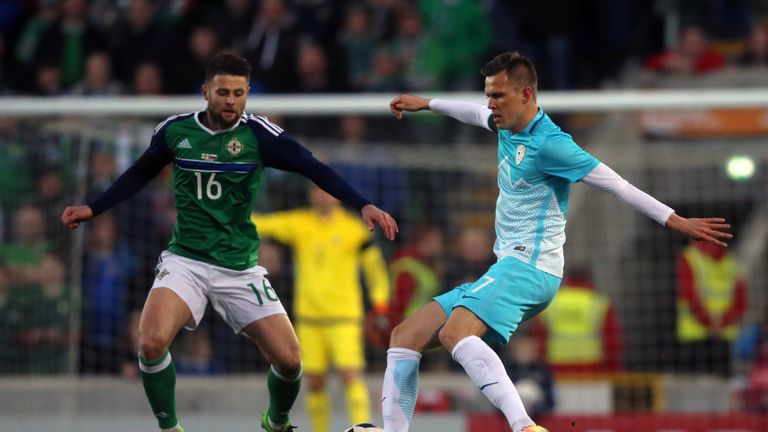 "The players are spending a lot of time with Austin MacPhee, who does a lot of our analysis, individually. It's not all coming from me.
"The coaching staff, there's a greater collective effort, as opposed to it being the manager all the time. I think that's a healthier thing going into the finals in France."