Northern Ireland have opposing players' names on training bibs ahead of Euro 2016 opener
By Paul Gilmour in Nice
Last Updated: 11/06/16 11:52am
Northern Ireland are preparing for their upcoming Euro 2016 games by using training bibs with the names of opposition players printed on them.
It is a method designed to give players a greater understanding of how Poland and Ukraine line up, while helping to improve tactical awareness.
The bibs, including one with Robert Lewandowski's name on the back, were spotted by the Sky Sports News HQ camera at the team base in Saint-George-de-Reneins on Friday.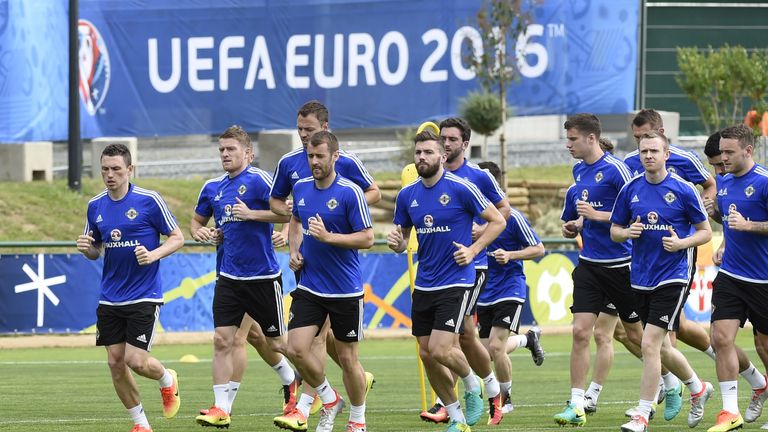 Michael O'Neill and his football staff, including Jimmy Nicholl (assistant manager), Stephen Robinson (first team coach), Austin MacPhee (assistant coach) and Maik Taylor (goalkeeping coach) are widely appreciated among Northern Ireland players for their inventive and visual methods.
"What we want to do is make sure the players know they can learn in different ways," MacPhee told Sky Sports News HQ.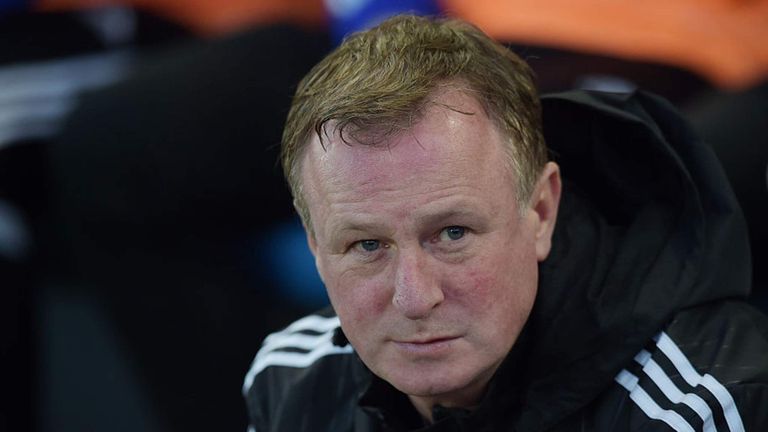 "The structure Michael has put in place has taken time and effort but we're now set on a process that we believe gives the players the best chance of success."
O'Neill and his staff have watched all the qualifying games of their Group C opponents, with MacPhee tasked with compiling detailed video dossiers. The players are shown specific examples highlighting the dangers of playing to the strengths of opposition players, but they are also shown potential weaknesses.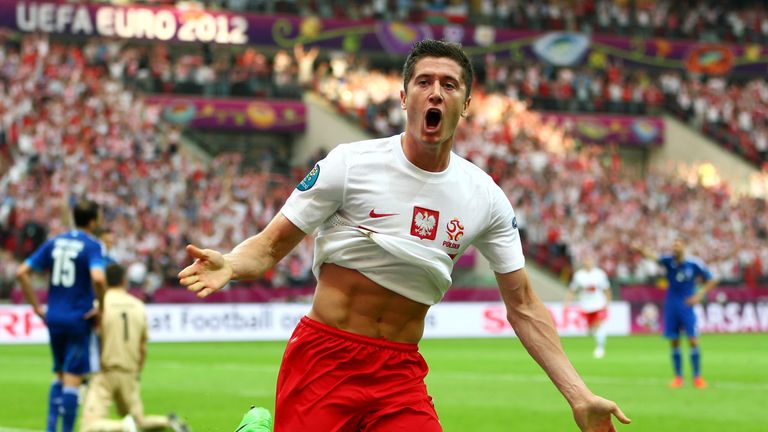 "It's very important we are not just telling them what to do but rather inform them of the reason we do it."
"We don't overload them with information but at the same time working on the opponents weaknesses can build confidence within your group."
They face the daunting prospect of trying to stop striker Lewandowski, who scored 42 goals for Bayern Munich this season. 
"There are different ways you can deal with a world class player," said MacPhee.
"You can deal with him in the structure of your team or you can deal with him in a more individual man marking sense."
"Alternatively you can identify the source and look at the service he gets, how he scores his goals and when he scores his goals. This is all information we know and ultimately Michael will make the decision. Over the last two years he's made a lot of really good decisions in the biggest games and got it right time and time again."
Meticulous preparation is a key strength of O'Neill and his team. Players are left in no doubt what their role is, both individually and collectively. 
Paddy McNair, who has produced a series of impressive displays in the holding midfield role for Northern Ireland in recent friendly matches, is a firm believer in the visual methods. He regularly requests individual sessions to help improve his own performance. 
"The analysis set up here is very similar (to Manchester United). I enjoy looking at clips and seeing what I'm doing right and what I'm doing wrong."
On Wednesday, one journalist from Poland asked Craig Cathcart to name Polish players other than Lewandowski. The Watford defender successfully offered an assured critique of other attacking players in their team.
That attention to detail has not been restricted to the football staff this week. The operations department surprised the players with messages from their families as they arrived in France for the tournament.
They also decorated the players bedrooms with celebratory images from the successful qualifying campaign, when Northern Ireland became the first pot five side to reach a major finals.
O'Neill, as a way of appreciation, invited IFA staff to a meal with the players on Monday night. Afterm he and captain Steven Davis made a short speech as the manager outlined their importance to the team. 
Northern Ireland go into their opening Euro 2016 as the form side of the competing nations, boasting a 12-match unbeaten run.