World Cup play-off draw excites Northern Ireland boss Michael O'Neill
By Press Association
Last Updated: 17/10/17 12:00pm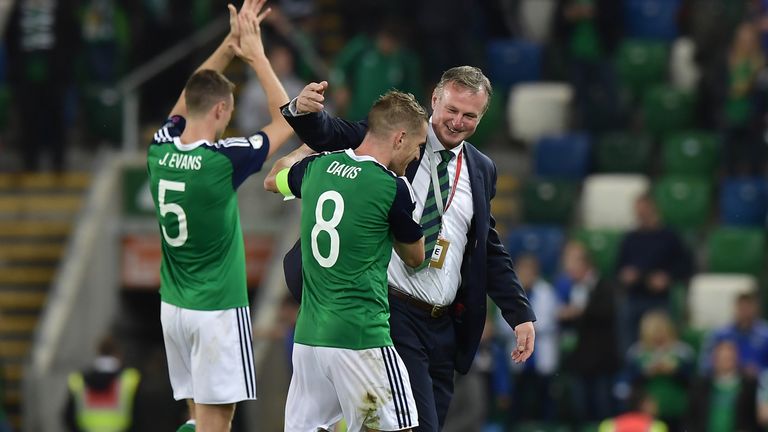 Michael O'Neill hopes Northern Ireland's surprises continue in the play-offs as the smallest nation in Tuesday's draw wait to find out who stands between them and the World Cup.
Having led them to the Euro 2016 knockout stages, O'Neill's team are a two-legged tie away from making back-to-back major tournaments for the first time in the country's history.
They are unseeded for Tuesday's draw in Zurich, along with Sweden, the Republic of Ireland and Greece, meaning that quartet will face four-times winners Italy, Switzerland, Croatia or Denmark.
Having been pitted against Germany in each of their last two draws, O'Neill's team are due a more favourable outcome.
"There's one massive hurdle left and it's hard to say the draw will be kind," he said.
"Of the four teams we can get, most people would want to avoid the Italians and possibly Croatia. [But] the fact we're there and have the opportunity is fantastic and one we can enjoy.
"This is something we can't fear, we have to embrace it and be positive. We're the smallest nation there, we're probably the least-favoured nation, but this team has continued to surprise."
Croatia are the only country Northern Ireland have faced in O'Neill's time and a team missing Luka Modric, Ivan Perisic and Ivan Rakitic were 3-0 winners in November's Belfast friendly.
Yet even a reunion with the Croatians would not be as difficult as facing the Germans, something Northern Ireland have done three times over the past 16 months - experiences O'Neill believes will benefit his players.
He also thinks Switzerland, who had a 100 per cent record in qualification before losing to Portugal to miss out on top spot, may be affected psychologically by their near miss.
"Croatia have arguably five or six world-class players, but that game probably wasn't a good reflection," O'Neill added.
"We were a bit stretched in terms of resources and coming off the back of beating Azerbaijan in a qualifier.
"One thing I said to the players is having played Germany, whoever we get will not be as difficult as that game. Playing Germany recently has to stick in the players' mind.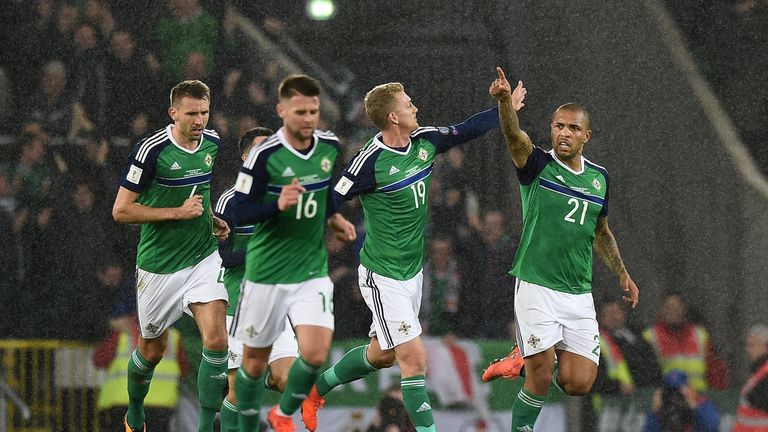 "For Denmark, Christian Eriksen plays a big part, the Italians are maybe more of a team unit, very strong defensively and have that experience of knowing how to get through.
"The Swiss are a bit more unknown. They went through the campaign with nine wins, but are maybe a little bit disappointed coming into these games as they had a chance up until the final game. You just don't know, mentally that can be difficult.
"Certainly when I look at Switzerland or Denmark, maybe outside of Eriksen, they don't have the same level of individual players."