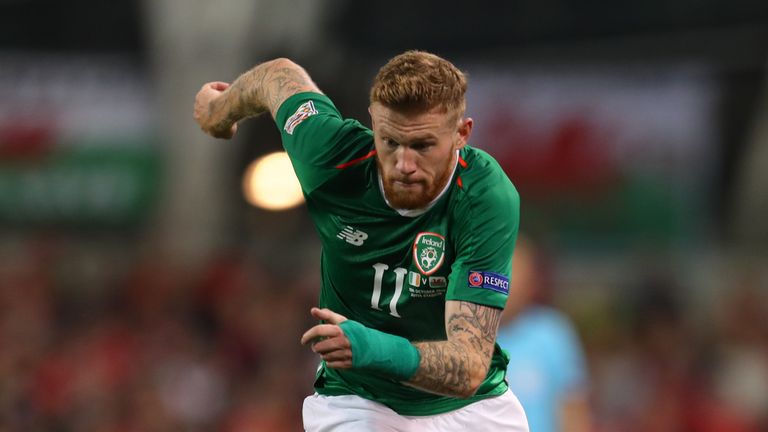 Republic of Ireland will play Gibraltar next year on March 23 in their first Euro 2020 qualifier.
Mick McCarthy, who last week became manager of Ireland for the second time in his career, escaped facing Germany and the Netherlands in the Euro 2020 qualifiers, with his side moved to Group D in which they will face Switzerland, Denmark and Georgia.
They were initially drawn in Group C along with the two European heavyweights, but UEFA rules stated that a maximum of two tournament host nations could be drawn in the same group.
Neighbours Northern Ireland filled their original position in Group C.
Dates for ROI's Euro 2020 qualifiers
| | |
| --- | --- |
| Thursday March 23 2019 | Gibraltar vs Rep Ireland |
| Tuesday March 26 2019 | Rep Ireland vs Georgia |
| Friday June 7 2019 | Denmark vs Rep Ireland |
| Monday June 10 2019 | Rep Ireland vs Gibraltar |
| Thursday September 5 2019 | Rep Ireland vs Switzerland |
| Saturday October 12 2019 | Georgia vs Rep Ireland |
| Tuesday October 15 2019 | Switzerland vs Rep Ireland |
| Monday November 18 2019 | Rep Ireland vs Denmark |
"I wonder if someone will be crying skulduggery," McCarthy said. "I think there was a sigh of relief, and then a cry of despair from Michael O'Neill behind me, who got that group.
"I'm not suggesting for one minute that Switzerland are not one of the top teams in Europe at the minute, and Denmark isn't going to be easy, they knocked us out of competitions."