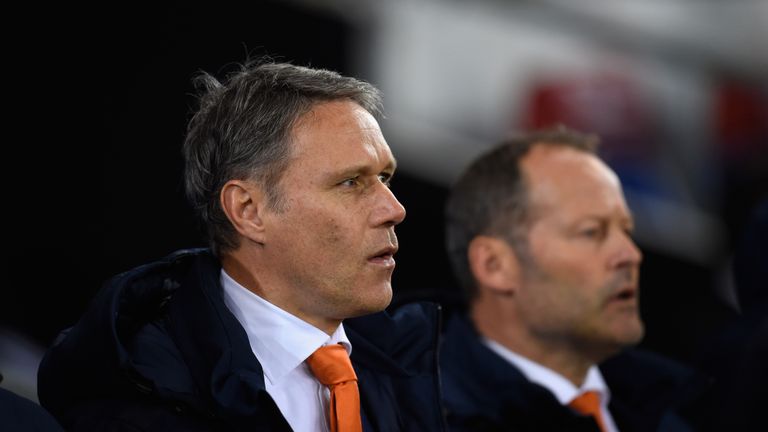 Marco van Basten has quit his role as assistant coach of the Dutch national team in favour of a job with FIFA, the Dutch football association (KNVB) has confirmed.
Van Basten's departure follows the decision taken by fellow former assistant Dick Advocaat to quit his role in the coaching set-up after just three months to take over at Fenerbahce, leaving Danny Blind without his main support staff.  
The news comes less than a week before the Netherlands' first 2018 World Cup qualifying game against Sweden in Stockholm, with Blind looking to avoid a repeat of the failure to qualify for Euro 2016.
"FIFA have offered me a chance to work in the development and reform of football," Van Basten said in a KNVB statement.
"They are on the verge of renewal and reform in football and want to make use of my ideas and views on matters such as rules, regulations and programming.
"I think it is an honourable invitation. With Danny Blind, I agreed that I will stay until the last qualifying competition of this year, against Luxembourg [on November 13]. Unless a successor is found before then."
Van Basten's exit is the latest in a series of blows for Blind with the unexpected departure of Advocaat followed by the apparent hiring of Ruud Gullit, only for negotiations between the KNVB and former European player of the year to break down.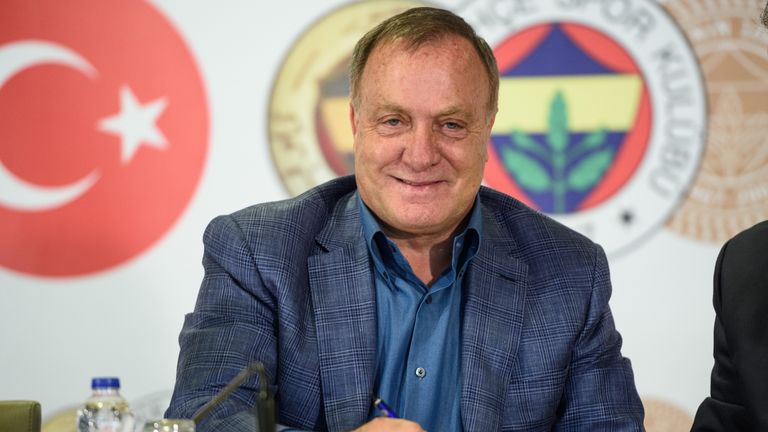 "Of course I'm not happy but the FIFA job is something that is tailor made for Marco. Even though it means I have to find another successor, it is a great opportunity for him," Blind said in a statement on Tuesday.
Van Basten managed Netherlands between 2004 and 2008 but has now stepped away from the coaching set-up altogether.
Netherlands play Greece in a friendly on September 1, before facing Sweden four days later on September 6.