Nations League group stages: Six thing we learned
The Nations League finals take place from June 5-9 live on Sky Sports
Last Updated: 21/11/18 12:03pm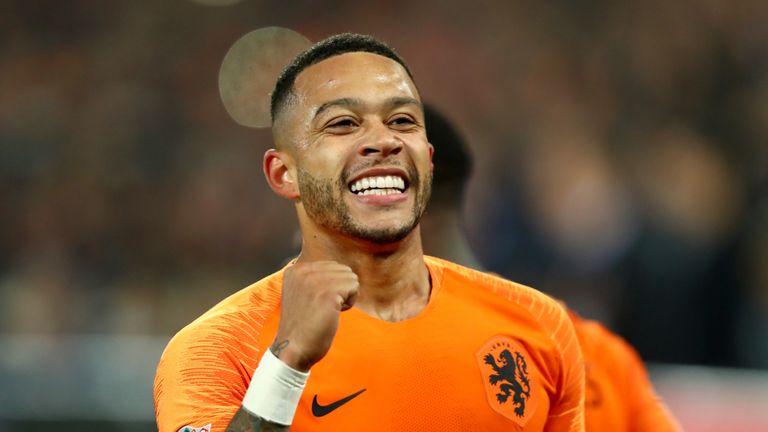 The first ever Nations League group stage has come to a close, but what did we learn from the new European competition?
England, Portugal, Switzerland and the Netherlands won their groups in League A and will now compete for the Nations League trophy in June 2019 in Portugal.
Scotland were promoted and will join Wales in League B next time around, although Northern Ireland and the Republic of Ireland were relegated to League C. So after the first round of league fixtures, what we can take from the Nations League?
The Nations League worked
Despite plenty of scepticism, the Nations League has been a success. Rather than ten or so days of league disturbance throwing up friendlies with constant second-half interruptions, there has been a real competitive edge and some truly wonderful matches that will live long in the memory.
Indeed, Gary Neville told Sky Sports: "They've got to develop this concept of the Nations League. I think it's the right principle. The jump between the atmosphere for the USA game [against England] to the one against Croatia is enormous. The Spain game here was fantastic too.
"If they can develop this into something, make more of it, they could be onto to something. We're always critical of associations for creating meaningless tournaments, but this seems to be something that might work."
The format still has questions marks hanging over it, but as the promotion and relegation battles took shape, it became clearer how the competition works. It has taken a step towards improving the appeal of international football.
It may take some time to be considered one of the major international competitions, but it is a chance for silverware - nothing to be turned down - and it will certainly be something to look forward to in a few years.
World Cup hangover?
The Nations League started just two months after the end of the World Cup with four European teams involved until the last - France, Croatia, Belgium and England.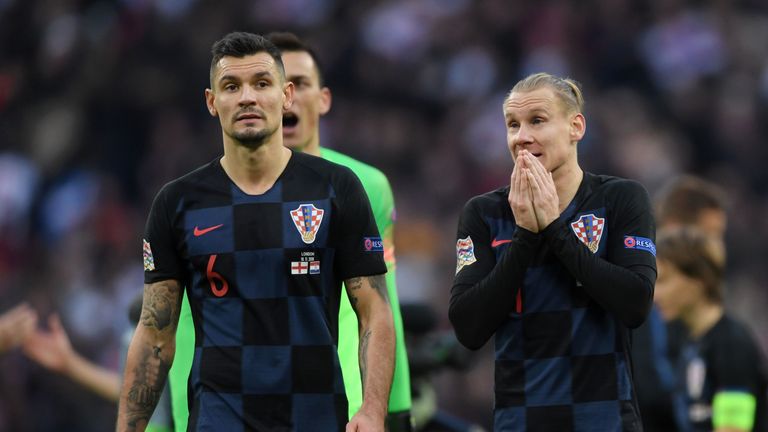 However, the three teams who took home medals did not make it to the Nations League finals in Portugal. In fact, Croatia were relegated to League B while France and Belgium were pipped to the top spot.
It could be an indication of a World Cup hangover, with the Netherlands - who did not go to Russia - finally returning to a competitive level.
Success for smaller nations
One of the aims of the Nations League was to give smaller teams a chance to compete against other sides of a similar level and progress up the leagues.
In League D, Georgia, Belarus, Macedonia and Kosovo - who were only admitted by UEFA two years ago - won promotion and all but San Marino earned a point and scored a goal.
There were joyous scenes for Gibraltar when they won their first competitive international game against Armenia, followed swiftly by another against Lichtenstein. Moments like this for smaller nations give their fans a moment to savour and enjoy rather than successive hammerings in qualification by League A and B opposition.
Anyone can beat anyone
There were some big results in the Nations League and it proved that the eras of Spanish and German dominance are over with any team able to beat another.
Group A4 was a prime example of this. Spain beat Croatia 6-0 before Zlatko Dalic's side hit back with their own 3-2 victory but lost 2-1 to England in the next game. Gareth Southgate's side also beat Spain with a brilliant 3-2 victory in Seville, but lost the first meeting at Wembley.
There was Belgium's 5-2 loss to Switzerland in their final group game, with Vladimir Petkovic's also thrashing Iceland 6-0 on matchday one. The Netherlands beat world champions France and went unbeaten against Germany over two games, who themselves have had a terrible 2018.
Wales were 4-1 winners against the Republic of Ireland in Group B4 while Belarus, Kosovo and Armenia also picked up big wins over the last two months.
Youth given a chance
England manager Southgate picked some exciting young talent for his Nations League squads, giving the likes of Ben Chilwell, Jadon Sancho and James Maddison the chance to shine with less pressure than a World Cup or European Championship qualifying campaign.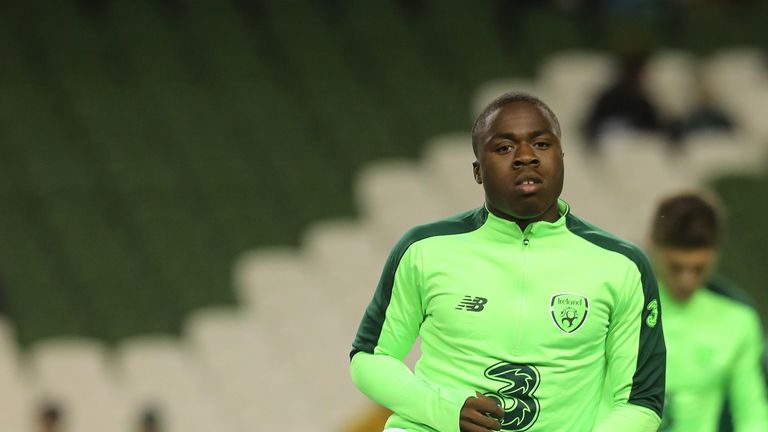 But it was not just England who turned to youth. The Republic of Ireland handed Michael Obafemi his first cap - the first player born this century to feature for the country - while 21-year-old Frenkie de Jong has been trusted by Ronald Koeman, starting in three of their four Nations League fixtures.
Luis Enrique also picked talented Spanish youngsters as the new generation starts to emerge, while Northern Ireland also blooded young teams - although not with the greatest of success.
Football needs fans
One of the most bizarre Nations League games was Croatia and England's goalless draw in Rijeka, which was played behind closed doors due to a UEFA sanction against the hosts.
It was not a game that will live long in the memory for what happened on the field, but rather the eerie atmosphere that proves why football needs fans and how important they are to the game.
Compare this to a sell-out crowd for the final Nations League game between the two at Wembley which fired England into the finals, proving how the fans have taken to the competition over the last two months.