Louis van Gaal believes the decision to adopt a new formation helped Holland to their 5-1 thrashing of Spain in Group B of the World Cup.
A breath-taking second half saw Holland fire four goals past Vicente del Bosque's men – with Arjen Robben and Robin van Persie finishing the game with a brace apiece, having led the line superbly.
Van Gaal hailed the importance of Van Persie's superbly headed equaliser before half-time and admits that he is glad he kept faith with their new 3-5-2 formation – saying that his side would have lost had he reverted to their usual 4-3-3.
"If Van Persie wouldn't have scored the 1-1 before half-time, I would've switched back to the 4-3-3 formation," he told Dutch television. 
"If I played with three attackers, my wingers would have chased down the Spain backs too much, that would be a waste.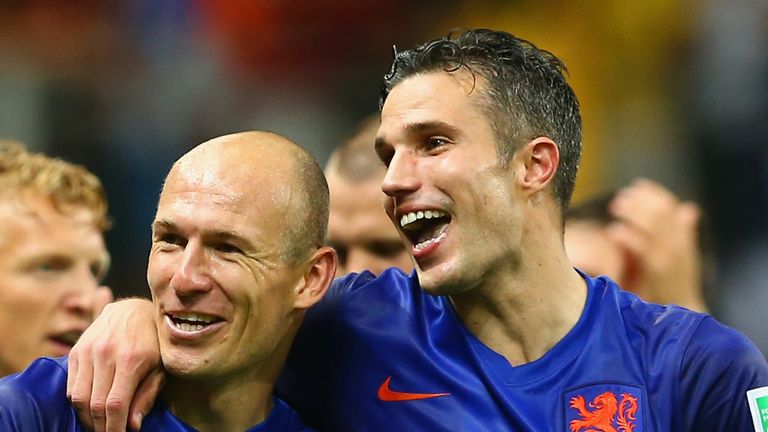 This is inexplicable. We have trained all those weeks for this.
"I played this system because I believe that we are not good enough to beat Spain with our normal 4-3-3 formation," he added.
"We still have to beat Australia to make this victory count." 
Manchester United's Van Persie was in inspired form throughout the encounter, and believes that the win came as a result of hard work on the training pitch.
""This is inexplicable," Van Persie said. "We have trained all those weeks for this. 
"The match has gone exactly as the coaching staff predicted. 
"That (first) goal came at a good time. Our second goal then came as a blow to Spain.
"After that we continued. Often, you quit after two or three goals. But we went on, and on, and on."