The German FA (DFB) have rejected Mesut Ozil's accusations of racism and criticised him for failing to give "answers" regarding his controversial photograph with Turkish president Recep Erdogan.
The midfielder quit international football on Sunday after accusing DFB officials of racism.
Ozil, who has Turkish ancestry, has been heavily criticised in Germany for appearing in a picture with President Erdogan before the World Cup.
The Turkish leader has been accused of abusing human rights laws and restricting the freedom of the press.
The photograph overshadowed Germany's catastrophic World Cup campaign, where they exited in the group stage, and Ozil claimed he has been made a "scapegoat" for the team's failure.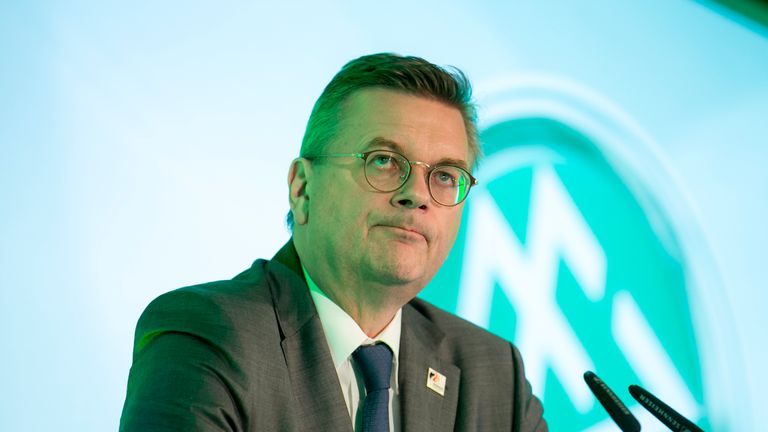 However, the DFB defended themselves and questioned Ozil's actions on Monday, saying: "What all of us have to combine on and off the pitch is the observance of human rights, the advocacy of freedom of expression and respect, tolerance and fair play.
"A commitment to these basic values is required for every player who plays football for Germany. Therefore, the pictures with the Turkish president Erdogan have raised questions for many people in Germany.
"We concede self-critically that the DFB has also made a contribution to dealing with the topic, and it is regrettable that Mesut Ozil felt that he had not been sufficiently protected as a target of racist slogans against his person.
"But it was important that Mesut Ozil gave answers to this photo, regardless of the tournament's sporting outcome in Russia. In the DFB, we win and lose together, all as a team."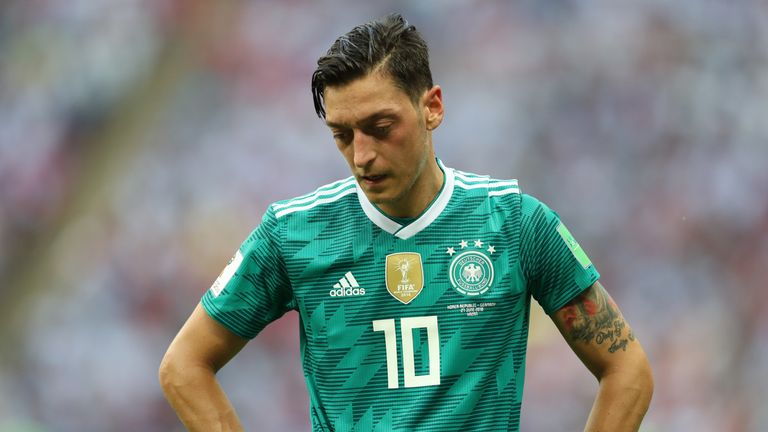 The DFB pointed to the "integration" work it carries out as a response to Ozil's claims that he has been treated differently because he has Turkish origin.
They said: "The fact that the DFB is associated with racism, we reject. For many years, the DFB has been heavily involved in integration work in Germany.
"The DFB stands for diversity, from the representatives at the top to the countless, day-by-day dedicated people at the base.
"The DFB regrets the departure of Mesut Özil from the national team. However, this does not change the determination of the association to continue the successful integration work consistently and with deep conviction."