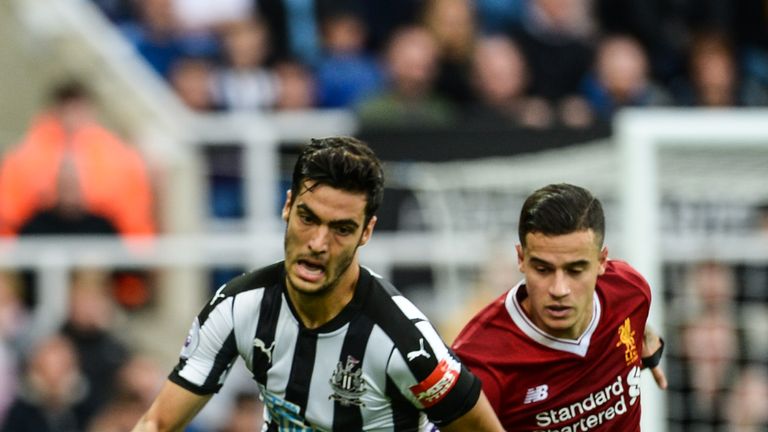 Mikel Merino hopes to one day play international football for Spain and feels he can achieve this while at Newcastle.
The midfielder completed a permanent switch from Borussia Dortmund to St James' Park on Friday just seven games into a season-long loan spell.
The 21-year-old has already represented his country at youth level but is looking to step up and follow Spain greats such as Xavi, Xabi Alonso and Andres Iniesta.
"It is my dream. It will be hard and I will never think it will be easy," he said, "you only have to see the squad and the players we have. We have some of the best in the world.
"It is probably not ready to happen right now, but I hope to be near in the future. And yes I can achieve that here - why not?"
Merino, who is understood to have cost Newcastle around £7million has already established himself as a fans' favourite having started all but one of the Magpies' games this season.
However some supporters are already speculating he will be snatched up by one of the large Spanish clubs.
He said: "For me, it is great that some supporters think that way, but I have to stay calm and just look to the next match.
"I am going to be here for a long time, just enjoying this club and this team and hoping to do good things for them."