Jose Mourinho can learn lessons on Paul Pogba from Didier Deschamps, says Jason Burt
Paul Pogba shone for France in the World Cup final
Last Updated: 16/07/18 3:12pm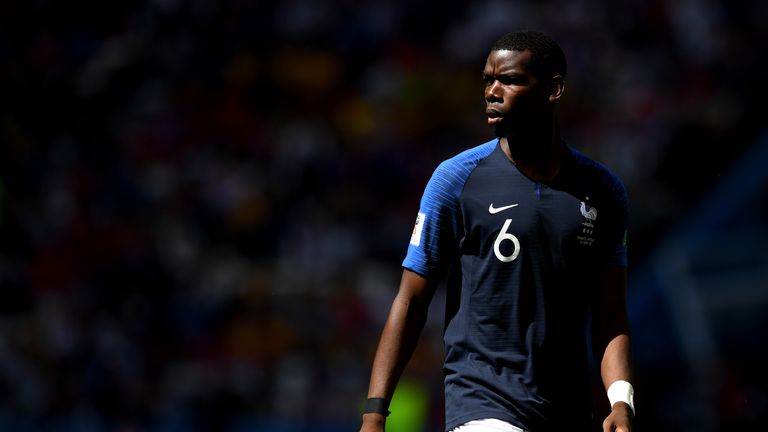 Manchester United manager Jose Mourinho can learn lessons on how to get the best out of Paul Pogba from France coach Didier Deschamps, says Jason Burt.
The midfielder was key for France as they won the World Cup for a second time on Sunday, scoring in the 59th minute as Les Bleus cruised to a 4-2 victory in Moscow.
Pogba had been impressive under the tutelage of Deschamps in Russia, and World Cup Supplement panellist Burt says his club manager Mourinho could learn how best to use him following France's success.
"I'm sure Mourinho will say to him 'look at the role you play for France, and play that disciplined role I've asked you to play'. He doesn't always play like that for Man Utd," the Daily Telegraph's chief football correspondent told the World Cup Supplement podcast.
"But then he can probably turn around and say to Mourinho, 'you don't play the same sort of system or give me the same opportunities'.
"There needs to be more of a meeting of minds between those two because Deschamps has clearly got into Pogba's head and said 'this is what I need you to do and if you do, we can win the World Cup' and he's gone and done it. Mourinho needs to have a similar sort of conversation with him.
"You see his performance and you think 'yes, that's what he can do. That is the player he is'. It's what you want to see more of all the time, and you don't see enough of it at Man Utd.
"What's been interesting at this tournament is how much he has played a more disciplined role and in that team, he has done as he's been told by Deschamps. He has played a more defensive role at times and he is a brilliant player."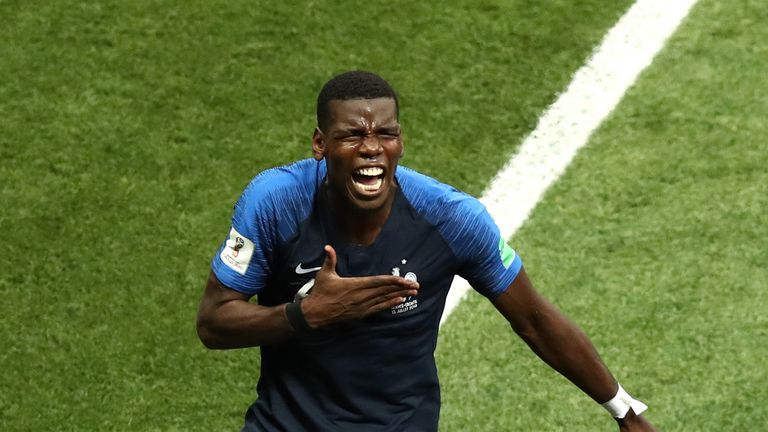 Another Premier League player under the spotlight was Chelsea striker Olivier Giroud, and the Daily Express' sports reporter Matt Dunn is not convinced that he should be considered a key part of France's 'golden generation'.
"Having covered Arsenal as much as I have in recent years, it seems really weird to talk about a golden generation with Olivier Giroud as a centre-forward," he said.
"He had no shots on target [at the World Cup] and he's a centre-forward. He did a good job but it's different to a golden generation player who lights up a tournament."
But Burt disagreed with his fellow panellist, and defended Giroud, saying he had made his contribution to the victory in other ways.
"It is a different sort of role. He's there to hold the ball up and obviously you can't have a centre-forward who doesn't have any shots although France haven't been short of goals," added Burt.
"He's been effective and they started with Ousmane Dembele in that role but it didn't work, so Deschamps took him out and Giroud went in and made a difference. You've got Antoine Griezmann and Kylian Mbappe off him, and they've been brilliant.
"So the system has worked. I agree that you can't have a centre-forward who doesn't score but he has just won the World Cup and he's played quite well, so he hasn't done too badly."