Unofficial world championship on the line when France face Germany
Champions are decided on a linear basis like boxing
Last Updated: 05/09/18 6:45pm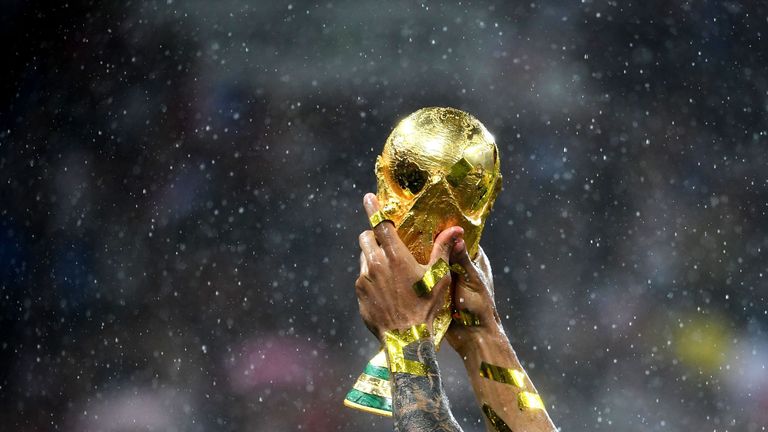 France won the World Cup in Russia this summer but when it comes to the unofficial world championship they will be putting the title on the line against Germany on Thursday.
The idea of a linear football world title has a long history with Scotland supporters pointing to their 1967 win over then World Cup holders England as proof of their pre-eminence.
The concept was formalised by journalist Paul Brown in 2003 with the history of the crown traced back to the very first international victory by England over Scotland in 1873.
Scotland have won 86 unofficial world championship matches, more than any other nation, with England next on the list. But the title has had some surprising winners over the years.
England's shock defeat to United States at the 1950 World Cup transferred the linear title to the Americas with Netherlands Antilles becoming champs in 1963 with a win over Mexico.
Based on the age-old boxing principle that to be the man you need to beat the man, other holders of the title include Angola, Zimbabwe, North Korea and Venezuela.
Peru were the holders going into the 2018 World Cup with the title passing to Denmark and then Croatia before France won their 26th title match in Moscow in July.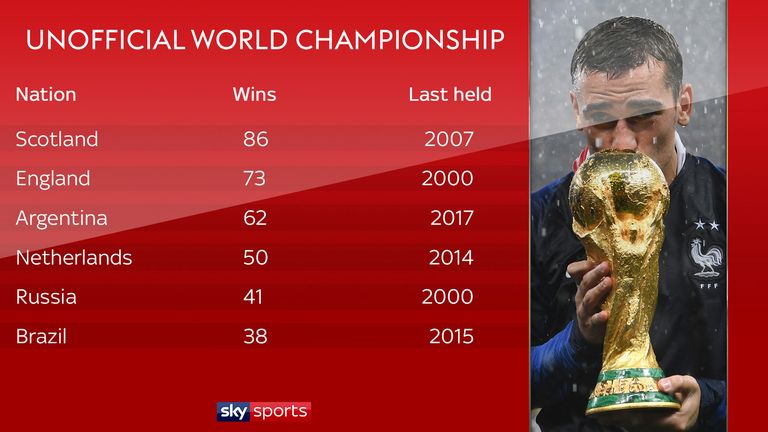 Watch the Nations League live on Sky and get two football channels for one great price. Get Sky Sports Premier League and Sky Sports Football in HD - now £18 a month.