Joachim Low fumes at France penalty in Germany's Nations League defeat
Last Updated: 17/10/18 9:22am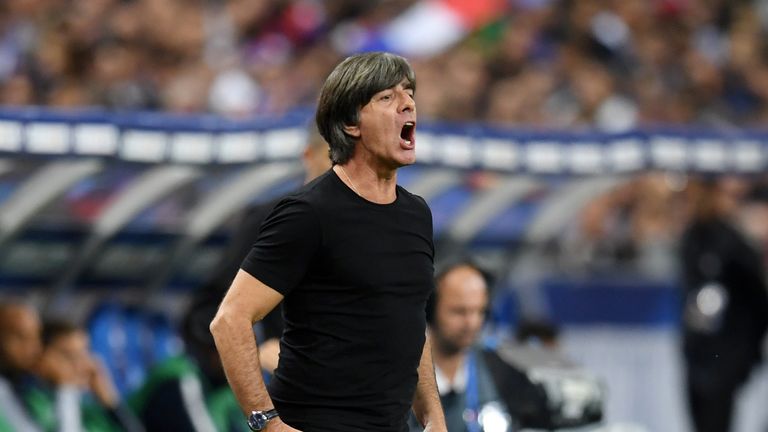 Germany manager Joachim Low defended their sixth defeat of 2018 and said a 2-1 reverse in France was "different" to recent losses.
Germany lost back-to-back games after throwing away a 1-0 lead against the world champions, with an Antoine Griezmann double after half-time enough to see them off.
But after recent poor results, including a 3-0 defeat to the Netherlands on Friday and further back a humiliating loss to South Korea at the World Cup, Low was in positive mood on the back of a performance even France boss Didier Deschamps had admitted "could have damaged us a lot more".
Low said: "I'm disappointed, but this defeat feels different to last Saturday (lost 3-0 to Netherlands), not of course because of the result, but because of our very good performance. The team played really well and attacked courageously.
"I think that we were on the same level as perhaps the best team in the world. In the first half, we could have been two-nil up, but France have a lot of individual quality. If we're not careful they will immediately punish us, which is what happened later.
"But the penalty was totally unjustified. I just watched the replay. Mats [Hummels] absolutely does not touch [Blaise] Matuidi. It was Matuidi who stepped on his foot and slipped, so this penalty was totally unfair. But I'm happy with the way the team courageously battled."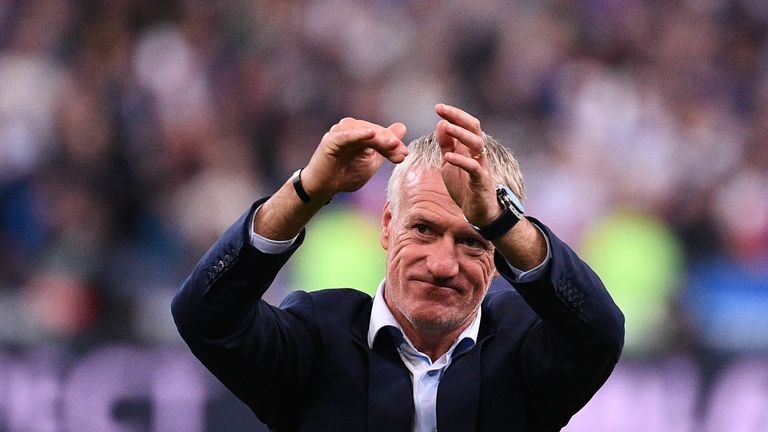 Deschamps was pleased with France's win, their 15th undefeated game in a row, but admitted his team had run into problems against their old rivals.
Germany had several chances to add to Toni Kroos' first-half penalty but found Hugo Lloris in fine form, before eventually succumbing in Paris.
Deschamps said: "This team has character, we have proved that already. They are a collective force. We started the game well but then slowed down. This German team was very interesting with three players in central defence. That created difficulties for us, along with the speed of their strikers.
"We had to adapt to the strength of our opponent. When you are not having a good day, you can change the system and the players, but (the French team) never gives up, and that's how we keep going."