Blanc eyes France improvement
Laurent Blanc believes France need to improve after being drawn in Euro 2012 Group D, and sees England as favourites.
By Patrick Haond
Last Updated: 03/12/11 1:30pm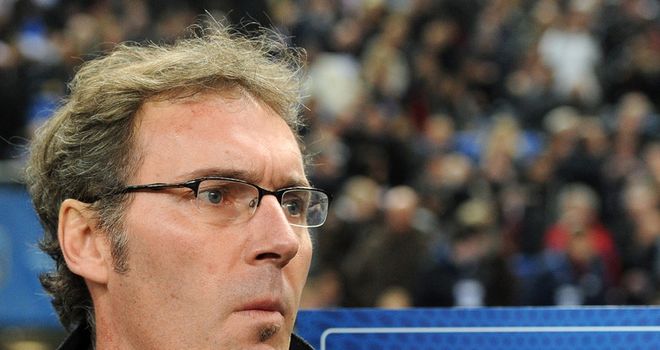 Laurent Blanc believes France need to improve after being drawn in Euro 2012 Group D, and sees England as favourites.
Friday's draw pitched Les Bleus against England, Sweden and co-hosts Ukraine for next summer's finals.
France coach Blanc seemed satisfied with the draw, although he does not believe the recent away friendly victories in England and Ukraine are significant.
He told L'Equipe: "We could be in Denmark's place (in Group B) and it would have been much complex, or in Group A which is quite open.
"We played Ukraine in June and we will meet England again, but it will be another context.
"There is also Sweden, who are very physical and difficult to play against.
Favourite
"To me, England is favourite. That is logical - they have been seeded. The other teams can hope to get qualification.
"All the national team coaches have the same objectives - to finish among the top two and get qualification.
"But before we evaluate the qualities of our opponents, we have to be aware that the French team has to improve, and that is what I am focused on.
"In the group stage we won't meet the three best current teams - Spain, Netherlands and Germany.
"But there is a lot of work to be done and we will see if we can impose our style."
France and Arsenal defender Bacary Sagna is delighted to be playing England in their group opener at the Donbass Arena on June 11th.
Pulled legs
He told L'Equipe: "Since our friendly win in Wembley (2-1), I have pulled my English team-mates' legs, and I want to go on after June 11!
"Being a Frenchman, playing England is always something special. England will get support from a lot of fans. But we defeated them at home, so that is no worry.
"The match against Ukraine will obviously be different than the one we played in June. In France, we know playing at home gives you a lot of strength."
FFF chairman Noël Le Graët believes France can get through the group, although he refused to talk about a contract extension for Blanc.
He said: "The French team should be able to get through that well-balanced group. I hope the team will be equal to the situation.
"The team goes on building unhurriedly, sometimes too unhurriedly. We have a good opportunity, but we have to remain cautious.
"Regarding a contract extension for Laurent Blanc, we will see about that later."