Argentina sweating on Lionel Messi's fitness ahead of Copa America opener
By AFP
Last Updated: 05/06/16 9:20pm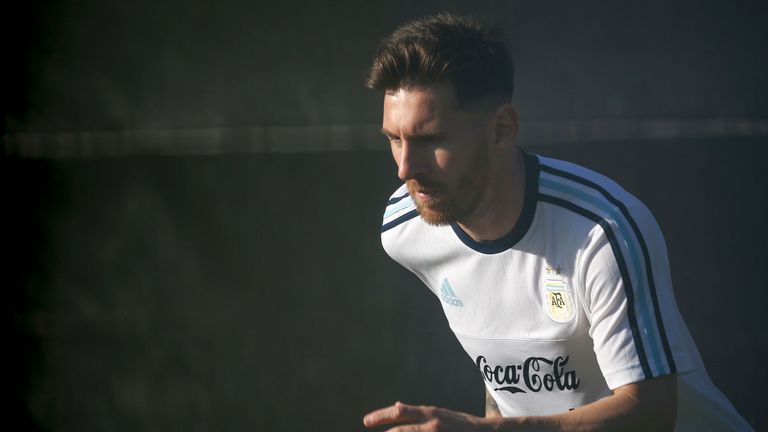 Argentina coach Gerardo Martino says no decision has been taken on Lionel Messi's fitness for his team's Copa America Centenario opener against Chile.
Messi, who arrived in California on Friday after giving evidence at his tax fraud trial last week, is struggling with a back injury sustained during Argentina's 1-0 win over Honduras last month.
Although regarded as doubtful for Monday night's Group D game against Chile at Santa Clara's Levi's Stadium, Martino plans to give Messi every opportunity to prove his fitness.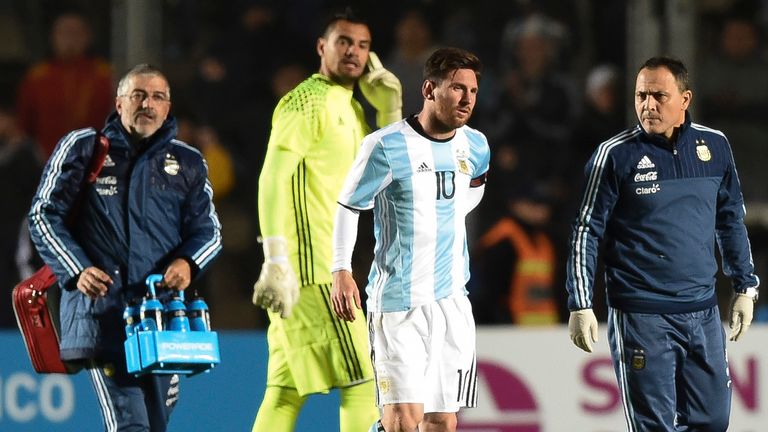 "We're going to wait for the training in the afternoon [on Sunday], only then will we determine his situation," Martino said.
But the coach confirmed no decision would be taken to play Messi without approval from the team doctor and the player himself.
"The first thing that we do is listen to the doctor, who is the most important voice in this matter," Martino added. "After that, we need to hear Leo, he's the second most important voice. I will give him my point of view when it comes to it.
"But the most important question is to do with pain and discomfort, and only the player knows in that regard. If he doesn't feel right, he won't play."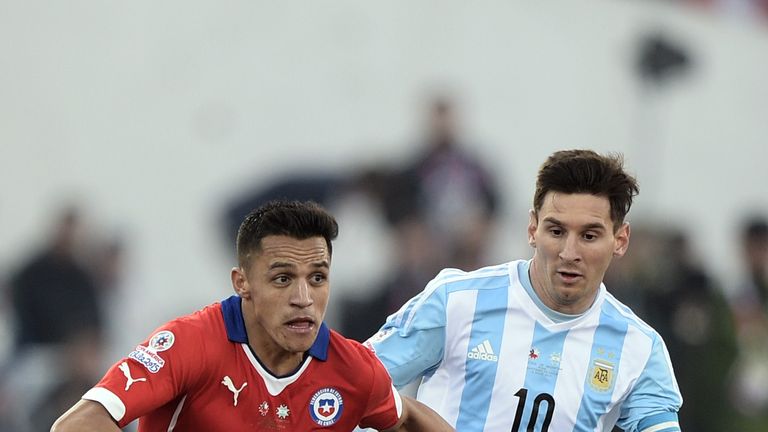 Argentina are determined to end a 23-year trophy drought at the tournament after agonizing defeats in the finals of the 2014 World Cup and 2015 Copa America in Chile.
Martino confirmed Benfica's Nicolas Gaitan would start in place of Messi if the Barcelona superstar was not fit.
"He sprints fast, he passes well, he dribbles well, he's a complete player," Martino said. "He's an ideal replacement."
The Argentina coach also brushed off concerns Chile's rugged defence would target Messi for rough treatment if he did play.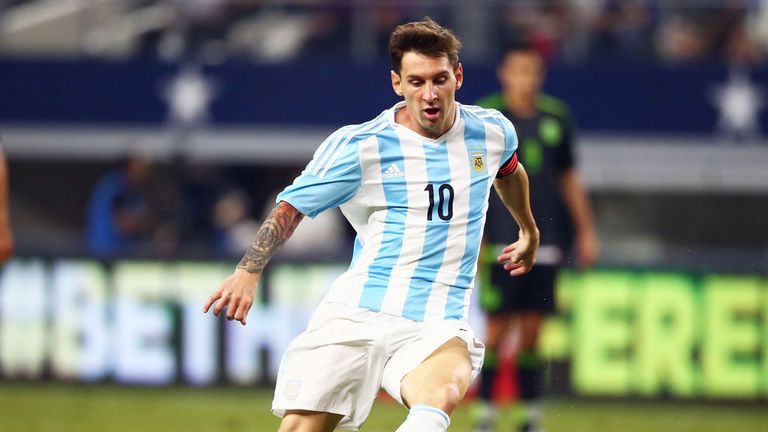 "That's not something that's in my head at all," he continued, describing Monday's opponents as the best Chile team he had seen.
"They have great players, playing for some of the best teams in the world and they have a great coach, and they are here with one goal in mind - to win the title."
Although Chile suffered defeats to Jamaica and Mexico in warm-up matches for the tournament, Martino believes those results will have no bearing on Monday's game.
"They've lost some games but still they have a great team," he said. "It's not going to change the way they play."