World Cup: Argentina fined by FIFA for displaying controversial banner
Last Updated: 25/07/14 5:35pm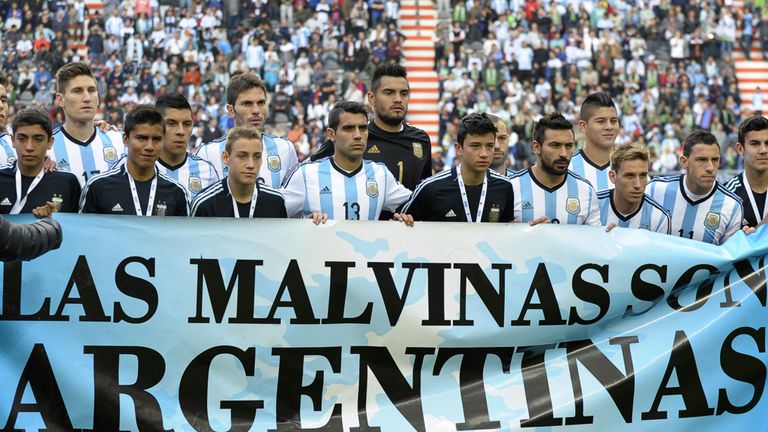 FIFA have handed the Argentine Football Association a fine of just under £20,000 after their national team were pictured with a provocative banner ahead of a June friendly.
The players stood behind a banner stating 'Las Malvinas son Argentinas', which translates as 'the Falkland Islands are Argentinian', ahead of a match against Slovenia in La Plata on 7 June.
The banner was apparently intended as a message in support of an ongoing Argentine campaign to claim sovereignty of the Falklands, a British Overseas Territory in the South Atlantic Ocean.
However, FIFA rules prohibit political statements at matches it controls.
And a FIFA statement said the AFA had been fined 30,000 Swiss francs (£19,540) and issued with a reprimand after it was deemed to be in breach of Article 60 of the FIFA stadium safety and security regulations ('political action') and Article 52 of the FIFA disciplinary code ('team misconduct').
Argentina and Britain went to war in 1982 over the Falkland Islands, which have been a British territory since 1833.