Coach Luiz Felipe Scolari says Brazil's "catastrophic" 7-1 defeat to Germany in the World Cup semi-final was "the worst day of my life."
The hosts' dream of reaching the final on home soil was blown away in a scarcely believable first half, which shellshocked Brazil finished 5-0 down - all five goals coming in just 19 minutes.
Calamitous defending, and some superb German attacking play combined to produce a scoreline which sent shockwaves through Brazil and the rest of the footballing world.
Thomas Muller got the Germans up and running in the eleventh minute, but the game was lost in seven astonishing minutes. Miroslav Klose scored on 23, Toni Kroos added two more on 24 and 26 and Sami Khadira scored the fifth on 29. Andre Schurrle both scored twice after the break before Oscar pulled one back in the last minute.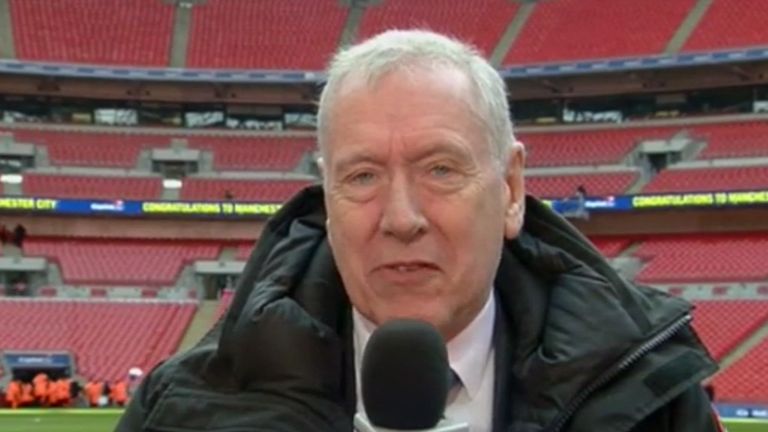 It's the worst day in their football history - their entire football history. I've never seen anything like it.
Scolari admitted: "Today was the worst day of my life - but life goes on. My message for the Brazilian people and fans is that we tried to do what we could do, our best, versus a great team.
"They finished off the match in three or four minutes with some fantastic goals. The atmosphere in the changing room was terrible obviously. But we are going to continue working hard to keep improving.
"I'm sorry we could not reach our goal. The fans supported us even when it was five, six, or seven down to Germany.
"I am responsible for this catastrophic result. I made the choices. I was responsible. We ask for forgiveness. To the people, please excuse us for this negative mistake."
Scolari insists the nature of the match and the gulf between the teams on the night does not mean Brazil are being left behind by other footballing powers.
"I don't agree that we're behind from a strategic standpoint. This was my third loss. But this was the worst loss," he said.
"Should we have to reinvent our team after one game? Half this team will play at WC 2018. At least 13, 14, 15 of them will be in 2018.
"What happened today had little to do with how we had been playing. We lost control... that's not normal but it happens.
MATCH STATS
Biggest Brazil defeat in World Cup history
Brazil's worst ever home defeat
Miroslav Klose broke the record for the most goals scored at the finals with 16
Biggest World Cup semi-final defeat of all time
First time since 1938 Brazil have lost a World Cup semi-final
"It was one goal after the other. It was like we blanked out. We tried to talk to them, to organise them. There was nothing we could do.
"A coach makes choices and has to deal with consequences. I don't have any regrets for the choices I made. Trying to turn around a 5-0 after the first half is impossible."
"They (the Germans) negatively influenced my team. We have to sit down and analyse things. The German quality wasn't normal. We have to know how to take on this defeat.
"I think they have five or six players with more than 120 caps. They had their best match today. Us? Our worst."
Asked directly if he will resign, Scolari said: "Don't forget there's a match on Saturday, the third place play-off."
Today was the worse day of my life - but life goes on. My message for the Brazilian people and fans is that we tried to do what we could do, our best, versus a great team.
Scolari also rejected the suggestion that Neymar's serious injury, and the emotion created by his absence, had played a key part in the defeat.
"No, no, no. Let's not try to find an excuse in Neymar or the emotions of the anthem," he said. "I don't think it would have been different with Neymar. He's a striker.
"Germany probably could have done that with Neymar in the side, also. He wouldn't have known how to defend those moves for the second, third, fourth and fifth goals."
David Luiz wore the captain's armband in the absence of the suspended Thiago Silva and was heartbroken as he spoke to reporters after the final whistle.

"Apologies to everybody, apologies to all the Brazilian people," said a tearful Luiz.
"I just wanted to see my people smile. We all know how important it was for me to see all of Brazil be happy, at least because of football. They were better than us. They prepared better. They played better.
"It's a very sad day but it's also a day from which to learn."
Goalkeeper Julio Cesar was just as stunned and admitted it would take some time to recover, but he also congratulated Germany for a magnificent performance.
"Honestly, it's hard to explain," Cesar told reporters. "You can't explain the inexplicable.
"It was beautiful up to here. I thank the Brazilian people and the fans are to be congratulated for all the support they gave us.
"The players...are going to apologise but they (Germany) were strong, and we have to acknowledge that. After the first goal we just had a blackout, nobody expected it.
"We will go home, hug our families. And thank the fans. We got close but we couldn't, that's it."