Gareth Bale is unstoppable and Ryan Giggs can't do it without him, says Dean Saunders
Wales take on Republic of Ireland in Cardiff on Thursday evening
Last Updated: 05/09/18 12:25pm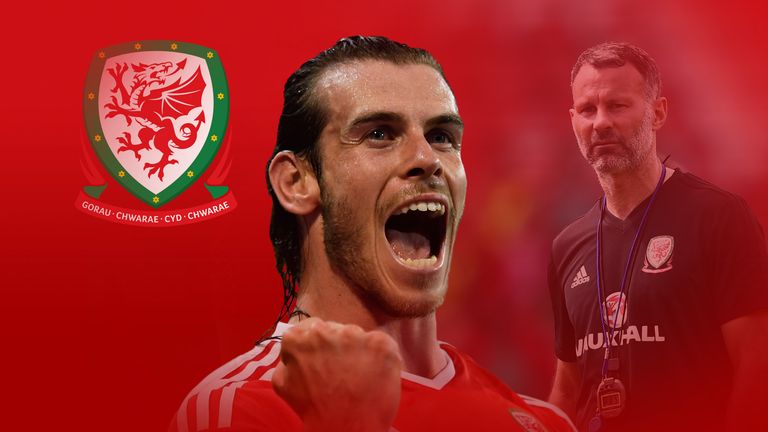 After missing out on the World Cup, Gareth Bale will be looking to recapture that Euro 2016 magic when Wales launch their UEFA Nations League campaign. In conversation with Adam Bate, former Wales coach Dean Saunders explains why Bale remains irreplaceable…
After getting a taste of life as Wales boss, the competitive stuff kicks off on Thursday when Ryan Giggs leads his country into the UEFA Nations League at home to the Republic of Ireland in Cardiff. It is a huge first job in management for Giggs but whatever the opinions about his credentials, perhaps the biggest factor in his success will be the availability of one man.
"I think Ryan's job will be 50 per cent easier if Gareth Bale is fit," former Wales forward Dean Saunders tells Sky Sports. "I know it's one player but it makes such a difference. Look at Chris Coleman's reign. The difference when Gareth was there and when he wasn't there was amazing. If Gareth is fit then we can give anyone a game."
It was not just Bale's standout performances at Euro 2016 that proved this. Since 2016, Wales have won more than half of the games in which Bale has started. However, their record when he is not in the line-up is very different. Wales have won only one of the last 12 matches in which he was not named in the starting line-up.
"He is the difference between us being a decent team and a really good team that can beat top international sides," says Saunders, speaking at a McDonald's Community Football Day. "He is involved in 85 per cent of our goals. The whole team is better when Gareth is in the team and Ryan Giggs is a better manager when Gareth is there."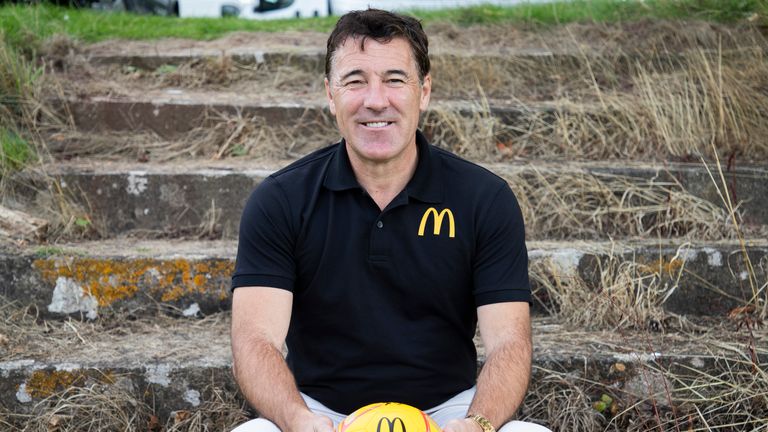 The whole team is better when Gareth is in the team and Ryan Giggs is a better manager when Gareth is there.
Dean Saunders
Saunders was Giggs' team-mate for many years at international level but he also had the opportunity to coach the young Bale during his time as the assistant manager to John Toshack between 2007 and 2010. The youngster was only beginning to make a name for himself in the game back then, but he still left a lasting impression on Saunders.
"I was lucky enough to coach him," he says before checking himself. "I say coach him, I stood at the side of the training pitch and watched him. When you watch him in training every day, you know how good he is. How do you stop him? Cristiano Ronaldo is a freak, Lionel Messi is a freak. I think Gareth is the nearest to those two.
"He is quicker than you, stronger than you, better in the air than you. He can score free-kicks. He can leap higher. He can run the length of the pitch. He can score from 30 yards and he can score tap-ins. He has the desire, so he is more determined than you too. When you look at all that, how can you possibly hope to stop him? That is why teams struggle."
The best goal ever?
"For me, the goal he scored in the Champions League final is the best goal ever," says Saunders. "Given the situation, the fact that he had just come on the pitch and the importance of the game, I do think it was the best goal ever scored."
Bale turns 30 next summer and Saunders acknowledges that doing the things that the Real Madrid forward can do becomes harder as the years go by. "Once you get past 24 or 25 you have to train more to get your muscles right otherwise you pick up lots of injuries," he explains. "Your muscles are getting weaker and weaker as you are getting older.
"A normal man on the street loses his body strength every year but because footballers train every day, their legs are still strong in their thirties. But those little injuries that you pick up along the way become a problem. Michael Owen could not even sprint because he was worried his hamstring would go. But I don't think Gareth is at that stage yet.
"At the moment, he is still playing the way that Gareth Bale plays. Maybe in a few years he will have to use the ball more instead of running the length of the pitch like he does. He might have to just pass and move. Ryan Giggs did that when he got a bit older and he'd lost that yard of pace. But right now Gareth looks fine to me."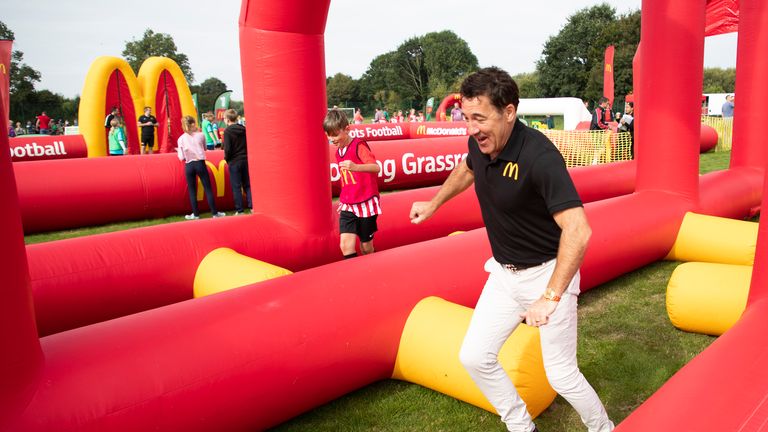 That's why Saunders is convinced that Giggs will be "looking to get Gareth on the pitch every chance he gets" despite the player's club commitments with Real Madrid. The game against the Republic of Ireland, the team that scuppered their World Cup ambitions last autumn, is an opportunity for Giggs to show that Wales are in good shape once again.
"When Chris Coleman left the job it was going to be hard to replace him with someone that would be accepted," adds Saunders. "There were lots of names mentioned but I think Ryan is the right man for the job." With the UEFA Nations League followed by Euro 2020 qualifiers there are now two chances for Wales to reach the next major tournament.
For Saunders, it's bitter-sweet as it's a reminder of what he missed out on. "We used to have Germany or Holland in the group every time the draw came around and it was only one that qualified," he laughs. "If you ask me if I have any regrets about my career, that's the only one. I never played in any of those big tournaments."
After Euro 2016, everyone is now acutely aware of the importance. "It was great for the nation," he adds, "and the repercussions are still going on today. I am here at this event and there are lots of girls and boys out playing football. It is all from the Euros. People just want to be a part of it." But for Wales to be a part of it again, they will need Gareth Bale.
Watch the Nations League live on Sky and get two football channels for one great price. Get Sky Sports Premier League and Sky Sports Football in HD - now £18 a month.
Dean Saunders was speaking at the McDonald's & FA Community Football Day in Ross-on-Wye. These football days are taking place across the UK this summer, giving thousands of children the chance to enjoy the beautiful game. www.mcdonalds.co.uk/communityfootballdays