Paul Merson is back to predict the midweek Premier League fixtures - and he's tipping goals in Thursday's Manchester derby.
Merse successfully predicted wins for Chelsea, Tottenham and Arsenal but who does he think will prevail when rivals Manchester City and Manchester United meet in front of the Sky Sports cameras?

Manchester City v Manchester United - Thursday, live on Sky Sports 1 HD, 8pm
Fair play to Manchester United, they are rolling along at the moment. Game after game they pick up crucial wins. I watched them against Anderlecht and I thought the Belgium side were well on top in the first half, but United just find a way to win. They dig in, stay in the game and build from there. Going to Burnley is not easy but they put a performance in and won again.
This is a big, big game. Whoever loses this game will be out of the race for the top four. This is winner takes all and it's as simple as that.
Manchester City's confidence will be shot after the defeat to Arsenal in the cup on Sunday but I think United's advantage comes from having Marcus Rashford up front. If Zlatan Ibrahimovic had been playing up front I would have gone for City but Rashford's pace could be a real problem for Pep Guardiola's side.
With this game, I'm trying to think about which team can stop the other but in truth I can't see either side blunting the other. I don't think City will be able to live with Rashford's pace and then you look at the other side and with Sergio Aguero, Kevin De Bruyne, Leroy Sane and Raheem Sterling in the side, they will always score goals. With both teams needing all three points, I see this being a gung-ho encounter with plenty of goals.
PAUL PREDICTS: 3-3 (50/1 with Sky Bet)
Merse predicted...
Crystal Palace v Tottenham - Wednesday
Tottenham are in a funny situation at the moment. They couldn't have played any better in the semi-final but let in four goals to lose 4-2 to Chelsea. I watched them play at Stamford Bridge as well and for nearly all of the first half they played some of the best football I've seen from a Spurs side - but went into the break at 1-1.
They went on to get beat 2-1 that day and they now must be sitting there thinking: "We're close but how closer actually are we?" If I get my prediction for Chelsea's game right then this really is a must-win game for Mauricio Pochettino's men.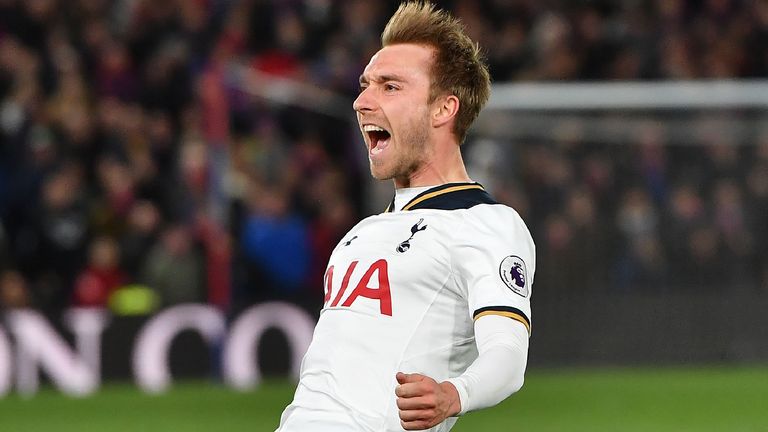 Sam Allardyce has done a brilliant job with Palace. I can't talk highly enough of the man. When he first got the job I didn't think they had the real Sam Allardyce, I thought he was still coming to terms with the England situation. He lost his mojo a bit but he got into it.
Palace got a superb result at Liverpool which means they are safe and they will go and play with confidence and no fear. Spurs have everything to lose but I have to back Tottenham because I think they are a very good team. They have been playing so well and that will continue at Selhurst Park.
PAUL PREDICTS: 1-3 - RESULT: 0-1
Arsenal v Leicester - Wednesday
This will be a tricky game for Arsenal. Leicester will be up for it but at the same time you will think they will be in a determined mood to get a result, especially after Liverpool's defeat to Crystal Palace on Sunday. That defeat opened the race for the top four wide open.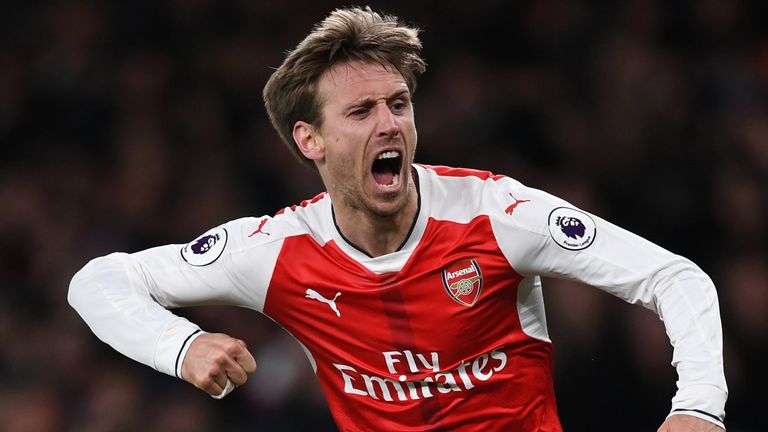 The Gunners have games in hand and if they can get maximum points from them they are going to be right back in it. If Liverpool had beaten Palace, I think Arsenal may have put all their efforts into winning the FA Cup. Now, if they can beat Leicester, they can give themselves a real chance of finishing in the top four. I know they've got a massive game against Tottenham on Super Sunday but after that, they haven't got the worst run-in.
Things can change very quickly in football. After Sunday's win, Arsene Wenger is now manager of the year, isn't he? Credit where credit's due though because that was a massive confidence-restoring win for Arsenal and Arsene. The goal they let in was U10s defending but they came back against a good Manchester City team. It was a big, big football result for Arsenal and for the manager, and it will propel them to a win over Leicester.
PAUL PREDICTS: 3-1 - RESULT: 1-0
Middlesbrough v Sunderland - Wednesday
This is big football match for these two teams. I've played up there and featured in this game before and it's a big one. No matter where you are in the league this is an important game for both clubs, especially with Newcastle not in the Premier League this season. They will both be desperate to win this game.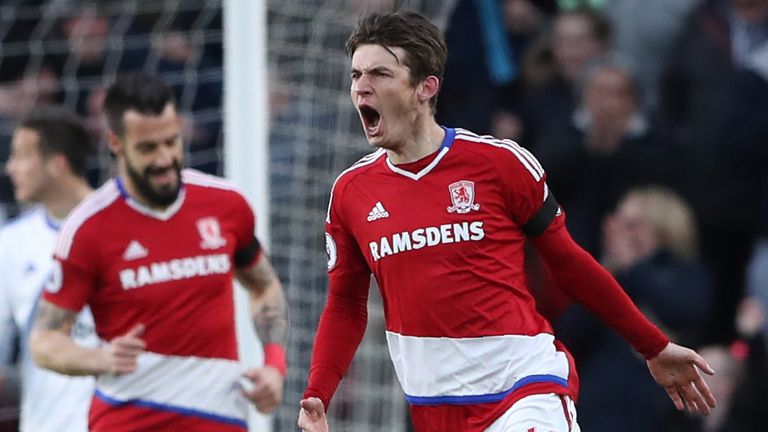 This will be an entertaining game. I watched Middlesbrough the other day and they were all over the place. Sunderland will have to have a go, as will Middlesbrough, so I think this will be an excellent game.
I have to go with a 2-2 draw and if it turns out that way, it's a result that's no good for either side with their current predicaments in the table in mind. With both teams really struggling the last thing they'll want to do is lose this game, so a draw will probably please both sides in the end.
PAUL PREDICTS: 2-2 - RESULT: 1-0
Chelsea v Southampton, Tuesday
I see Chelsea winning the title now. If they'd have been beaten by Tottenham in the FA Cup semi-final they'd have lost two big games on the trot and been heading into the game against Southampton low on confidence. Now they are back in a good place and after giving Eden Hazard and Diego Costa a bit of a rest I don't see what happened last year happening again.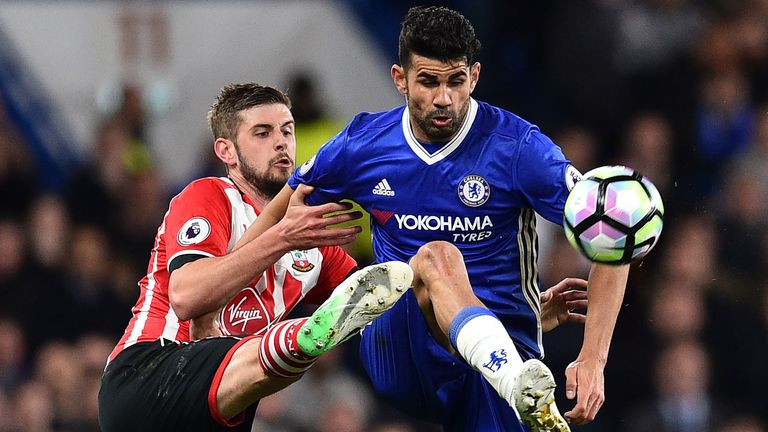 Saturday's team selection was a gamble for Antonio Conte but what he was saying was: " If I win the FA Cup it's a bonus but I'm here to win the Premier League." And rightly so. It's worked out perfectly for him as well because Hazard and Costa will be fresh.
Last year, Southampton's 3-1 win at Stamford Bridge was one of the downfalls of Jose Mourinho. I expect Chelsea to win this game and put severe pressure on Tottenham by going seven points clear again.
In the last couple of weeks Tottenham have played before Chelsea and I think they could have done with that being the case again. If they'd have been able to play Palace before and get the victory to be just one point behind, that's a different kettle of fish.
PAUL PREDICTS: 3-1 - RESULT: 4-2