Football Commentator & Columnist
Martin Tyler's World Cup diary: Nothing to hide, nothing to fear
Last Updated: 12/06/18 10:19pm
As he prepares to fly out to Russia, Sky Sports' Martin Tyler - who will be attending his 11th World Cup as a commentator - tells us about his preparations for the showpiece event in the first of his diary entries.
Martin will be working for SBS in Australia, however, he will also be catching up with Sky Sports News on a regular basis while at the tournament.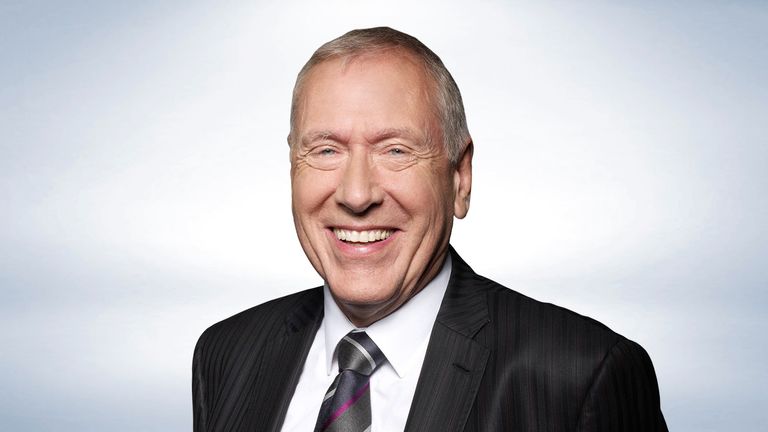 The thermals have also been packed as all commentators will tell you that you can get away without a big coat, as long as you have your long johns
Martin Tyler
So, when does the 'Voice of Football' jet off, what clothes is he taking with him on his five-week trip, how has he prepared for the competition and what research has he undertaken?
Nothing to hide, nothing to fear
I must give great credit to Gareth Southgate and his media team for what happened last Tuesday, when the England squad held a really open media day. And the great thing about the day was that every player had a story to tell.
So much so that I am now adopting the Dele Alli slogan which is: 'Nothing to hide, nothing to fear,' which I think is super for both England, and a travelling commentator as well! Dele actually thought it was a song title, which it very well may be!
But it is a great slogan for the tournament and I am setting off with that in mind, and had I had time, I would have put it on a T-shirt…
What to pack?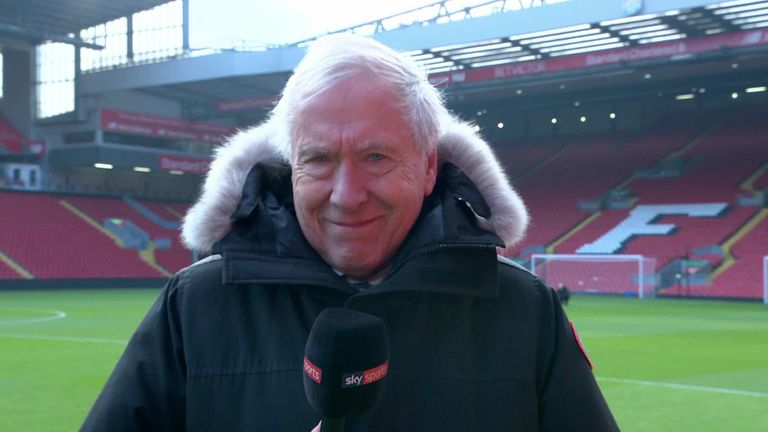 Now, the first issue with packing, obviously, is with the climate as it is not as warm there - certainly in Moscow and the northern venues - as it has been here.
I go to Kaliningrad with England, and St Petersburg, as well as Moscow and Sochi where it is much warmer. So the initial challenge was what coat to take, as I normally have my big overcoat that I use in England - and some viewers may remember from a particularly cold game last season alongside Gary Neville!
But I can't take that as this is a summer World Cup, so I have gone for something a bit lighter, but not very fashionable, although warm enough to keep out the wind!
And the thermals have also been packed as all commentators will tell you that you can get away without a big coat, as long as you have your long johns with you because there is nothing worse than being freezing in the commentary box!
Not only that, but working out how many clothes I need for the five weeks can be tricky! You need all your clothes for the trip - to go to your Moscow base - and then also something small enough to go around as hand luggage when I go to Sochi on Friday night and then Volgograd on the weekend.
So there is a balancing act to be had between what you need for the duration of the tournament, and what you need for your short-term trips within it.
From Russia with love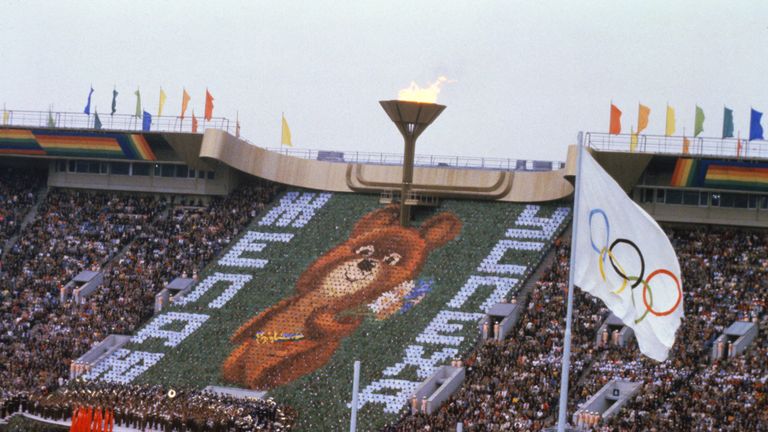 I leave on Tuesday, 8.45am, the flight is four hours long - with a mostly two-hour time difference when you get there, but not in Kaliningrad, where it goes back to a one-hour time difference - and will be staying in various different hotels when I get there.
I went to Volgograd previously with Sky Sports in September 1995 when Manchester United were knocked out of the then UEFA Cup by Rotor after a goalless draw in Russia, followed by a 2-2 draw at Old Trafford in the return leg when goalkeeper Peter Schmeichel famously scored.
And I also had three weeks in Moscow for the 1980 Olympics and my first commentary in the Luzhniki was the 100m final. I have also covered United before in that famous stadium, in particular in the 2008 Champions League final with Chelsea, which did not finish until well past midnight because of the time difference and penalties.
And the last time I was there was to do a Manchester City Champions League clash at CSKA Moscow's VEB Arena.
So I have had plenty of experiences in Russia, although I have never been to the likes of Sochi, Kaliningrad, Nizhny Novgorod or St Petersburg, all of which I will be travelling to in the first fortnight of the tournament.
Practice makes perfect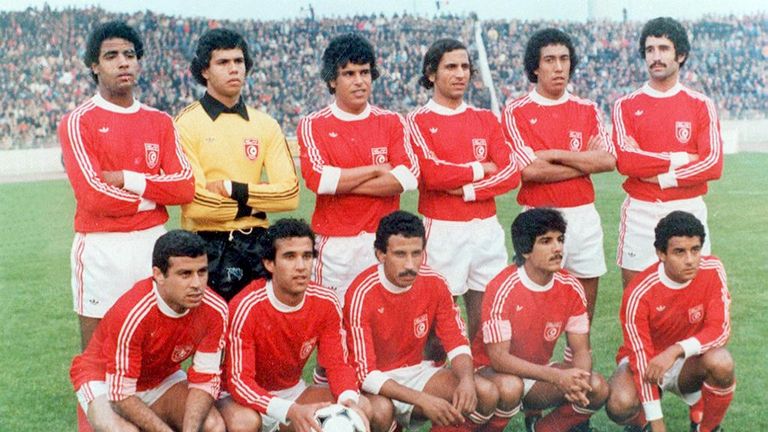 I was very lucky with my research as on Friday I watched Germany take on Saudi Arabia and I am doing the opening game of the tournament, which features the hosts Russia against the Saudis.
Then on Saturday night, I watched Spain take on Tunisia, and on Friday I will be doing Spain's first game against Portugal, followed by Tunisia's opening clash with England on Monday.
And this is all very different, preparation-wise, from my first-ever World Cup in 1978. I was working for ITV then and all four commentators, including me, were each given £500 by the broadcaster to go and watch warm-up games in Europe.
Now, my very first game at that tournament was Mexico against Tunisia, and by an amazing quirk of fortune, Mexico were playing a club side in Germany ahead of the competition.
I went there and during the game Mexico got a penalty and afterwards, I got the chance to speak to their captain, Arturo Vazquez Ayala, who took the spot kick and scored by going to the goalkeeper's left.
So, in my pigeon Spanish, I asked him if he always puts his penalties to the 'keeper's left and he nodded his head vigorously.
As fate would have it, in the first half of my very first game as a World Cup commentator, Mexico were given a penalty. I boldly said: 'Ayala always puts the ball to the goalkeeper's left...' and he did, scoring in the process.
And I was off and running then as a commentator, so I always tell this story to young commentators in order to demonstrate the value of doing your research.