Football Commentator & Columnist
Martin Tyler's World Cup diary: Corners playing their part... and food for thought
Last Updated: 25/06/18 4:24pm
Sky Sports commentator Martin Tyler reflects on how set-plays are playing a key role in this summer's World Cup, and gives us an insight into the commentator's diet.
Plenty of World Cup ties have been decided by penalties but this tournament is being hugely influenced by corners. The aerial power of John Stones and Harry Maguire led to the two Harry Kane finishes in Volgograd. Japan 's winning goal against Colombia came from a heading in a corner.
I was in Moscow to see Cristiano Ronaldo get in on this particular act and just a couple of hours later Luis Suarez opened his account as the Saudi Arabia goalkeeper messed up from a Uruguay corner.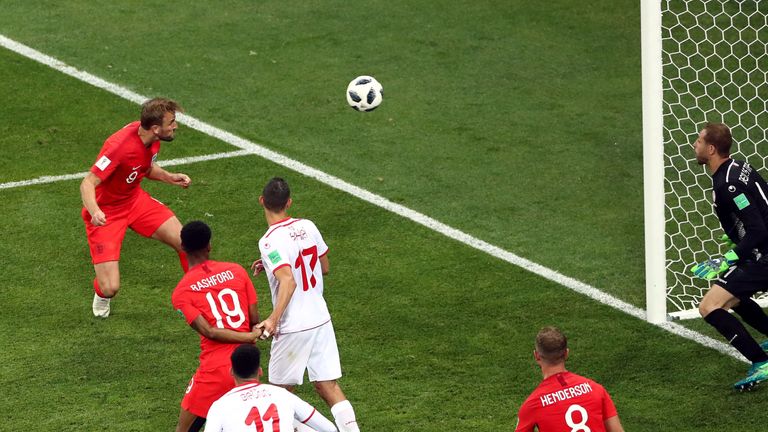 There have been plenty of other examples, too. Even Brazil lost their lead to Switzerland in this way. During the regular season international teams have so little time together that working on set plays is much harder. But prior to a World Cup there is much more opportunity.
But this is a two-way street. Time spent polishing up attacking set-pieces is bringing dividends in the matches. What about defending, though. By the same token, it should be equally well honed. Not much evidence of that.
No cutting corners here as far as a healthy diet is concerned. It is as important for the broadcasters over this five-week stay in Russia as it is for the players.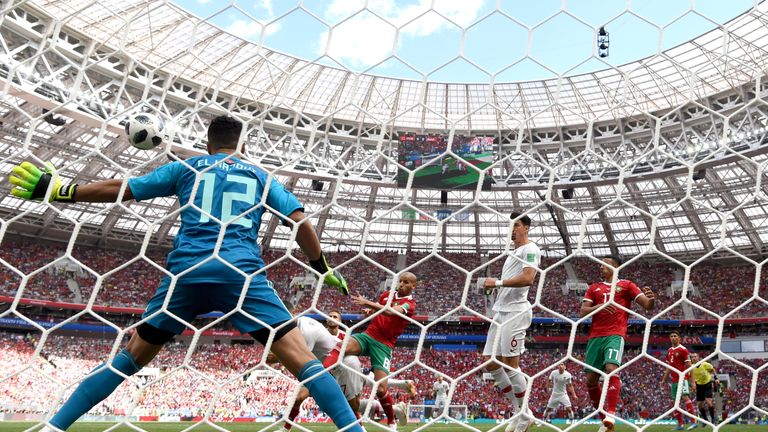 The country has come a long way since 1980 when I was part of the ITV team covering the Summer Olympics. Our food back then was certainly edible but the word was that the population of Moscow was on starvation rations because there was not enough to go round.
Now it is just like home. Porridge, which has kept me going for years since Gordon Strachan credited it for his long playing career, is in regular supply. The fresh fruit to put on it is readily available too.
In the stadium, however, I have discovered a surprising source of energy and stamina... Russian gingerbread! It comes in a block shaped like a large mobile phone but with twice the thickness. It is decorated with an iced football for good measure.
However its real quality is that it is impossible to eat in one go. One bite keeps you going for each half of a game and more. I have a sweet tooth but each time I have had plenty left to take back to the hotel and save for the next morning.
Maybe it has been developed from their space programme. Astronauts could live for weeks on it, or part of a survival kit in Siberia. At 150 rubles (just over £2) it would be cheap at twice the price.
I have been looking forward to today (Thursday) ever since I was given my travel schedule. A four-hour trip on the express train from Moscow to St Petersburg. I still have a child-like fascination with the railways.
I am assured the track is in a straight line. Unlike the football here there will be no significant corners!
To be continued...