Football Commentator & Columnist
Martin Tyler's World Cup diary: Eric Dier's epic penalty shootout moment
Last Updated: 04/07/18 10:33am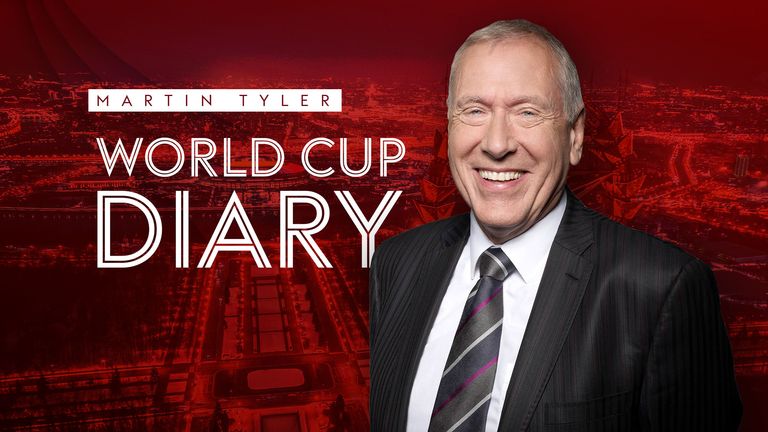 Sky Sports commentator Martin Tyler reflects on England's dramatic win over Colombia in the last 16 of the World Cup.
It was way past midnight in Moscow when I left the scene of England's victory over Colombia. How narrow the margin between dramatic and traumatic!
I had jabbered away on Sky Sports News trying to put the experience into perspective. Destiny for England? Or just wishful thinking?
The lifting of the penalty curse, though, was not luck in a lottery. It was not Russian roulette. Gareth Southgate and his staff have been planning for this for months. Jordan Henderson's kick was saved, but he had taken on David Ospina from the spot in the Premier League previously and maybe that gave the Arsenal 'keeper a little edge.
The general demeanour of the England penalty takers showed confidence not fear. No one had been more disappointed at not being in the starting XI than the scorer of England's winner. On an epic evening, Eric had his moment!
The ever-reliable Moscow metro got me home in the small hours. I remembered that I had not been up that late in the Russian capital since the Manchester United-Chelsea Champions League final 10 years earlier. Penalties again!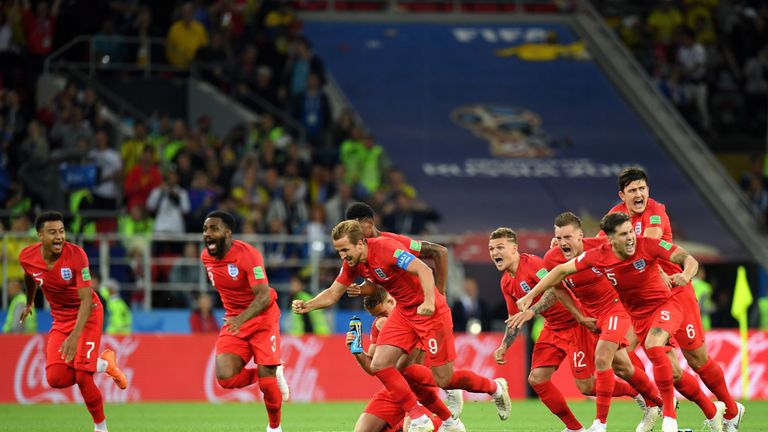 The statistics show that the team going first has a better chance of winning. The second side is always playing catch up. That is why the ABBA system has been trialled. Arsenal beat Chelsea that way in the last Community Shield. This World Cup round of 16 needed three deciders from the spot, all won, however, by the nation going second - Russia, Croatia and now England.
Now it is Sweden and a chance to catch up with a great mate of mine on the circuit. Glenn Stromberg won 52 caps and finished his international career in the World Cup in Italy in 1990. He was called the Marathon Man for his athletic midfield style of play, and certainly does the miles in his work for Swedish television.
He spent much of his career in Italy and still lives there. I first met Glenn in 1982 when he was a junior member of the team of Gothenburg part-timers who somehow won the UEFA Cup. I was a young broadcaster who was given a lot of help for my commentary for the final against Hamburg by Gothenburg's young manager. His name was Sven-Goran Eriksson. I wonder whatever became of him?!
Glenn knows the game inside out. He told me in the autumn that Sweden would knock out Italy in the play-off round and was spot on. Here he was sure that they would not have the mental strength to get any reward from their game against Germany and was dead right again. However, he believes that playing England fuels their strengths.
It will be close, but this England squad are stronger mentally, and certainly physically than many of their predecessors. I will tell him that if it goes to penalties, England will be in the semis!
To be continued ……