Football Commentator & Columnist
Martin Tyler's World Cup diary: England exit but there's hope for the future
Last Updated: 12/07/18 1:13pm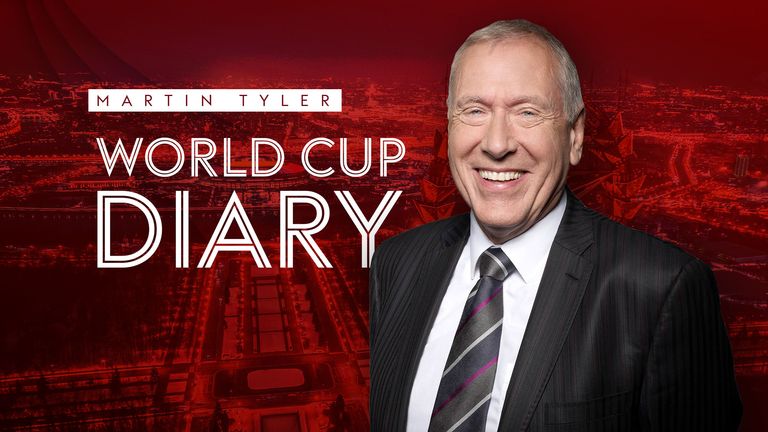 Sky Sports commentator Martin Tyler reflects on England's World Cup exit at the hands of Croatia.
So now we know. It was wishful thinking. Not our destiny.
A World Cup semi-final is supposed to set challenges. England passed theirs in the first hour at the Luzhniki Stadium. The second hour was altogether a different proposition.
I left the commentary position to the strains of Don't Look Back In Anger by Oasis.
No one should. Not the media, not the fans who partook of this remarkable Russian experience despite advice to the contrary.
Certainly not the players who will still be coming to terms with such an abrupt ending to their dreams of emulating the Boys Of 66.
They have given the country a team to be proud of. The band of brothers with Three Lions on their shirts.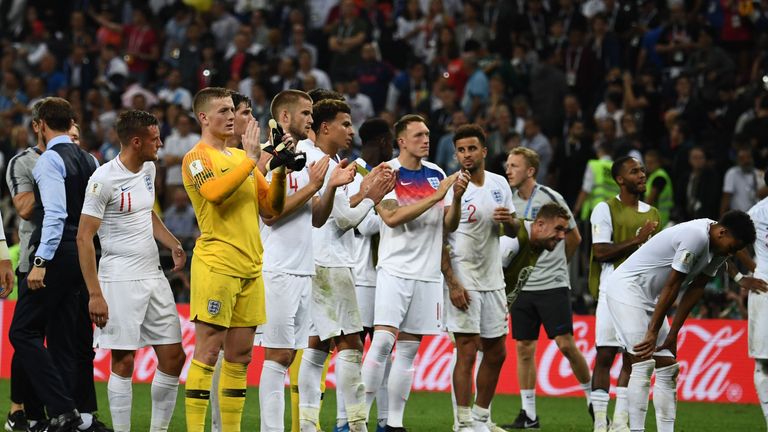 These likeable lads have earned admiration and adulation.
One crumb of comfort is that England were part of yet another thrilling match in this remarkable World Cup. Football was the winner again on an agonising night to be a loser.
Congratulations to Croatia. A small and intensely proud nation, inspired by Luka Modric, a small and intensely gifted footballer. Extra-time for a third game in a row should have shattered an ageing squad.
Instead, England ended exhausted and deflated.
The Ivan Perisic equaliser which might have been seen as dangerous play in any other part of the pitch lifted the Croats and put seeds of doubt in Gareth Southgate's team.
Mario Mandzukic then plundered the most important goal in his country's history.
I was there when England suffered their only previous World Cup semi-final defeat in Turin in 1990. After the game I went to commiserate Bobby Robson and his players.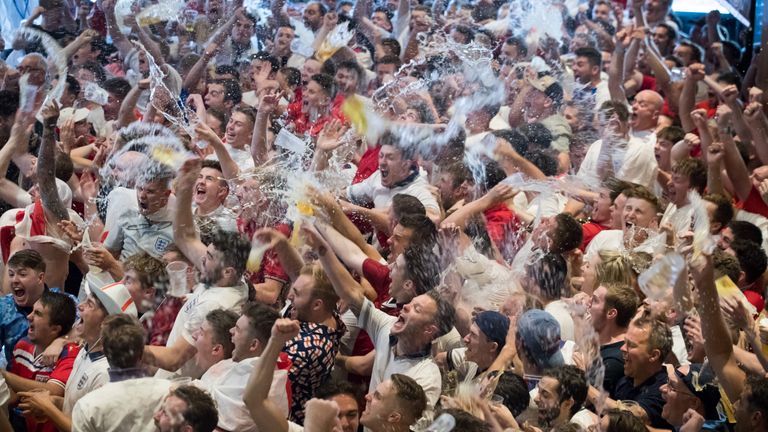 The first person I saw was Stuart Pearce who had been singled out for the drug test. He was struggling to give a sample and was walking around trying to help nature take its course.
It was not easy to talk to someone who has just missed a crucial penalty in a semi-final shootout. I am sure I was very sympathetic and that the chat was brief.
On heading for the exit 28 years later who was the first person I saw.? Only the same Stuart, in Russia working for Talksport. This time the conversation was longer. No penalties to discuss but total belief that England could go home with their heads held high.
Stuart like me had been in St Petersburg for the first semi-final, a real gathering of the football family. Michael Laudrup and Thomas Sorensen were on the gantry for Danish TV. Pierre Van Hooijdonk pitched up as an analyst for the Netherlands. I also caught up with Park Ji Sung who was in his TV blazer for a South Korean channel.
We all watched France stopping Belgium from reaching their first World Cup final. It's not only England who can score from set pieces. It was only the second defeat in 26 matches under Roberto Martinez. If his reputation needed restoring it certainly has been over the past couple of years.
So the debate of whether it was better to finish top or second in Group G must be over. Both Belgium and England end as losing semi-finalists. And how ironic they now play each other again in a fixture no one really wants, the play off for third place.
After that the new Nations Cup. Live on Sky Sports, against Spain and Croatia!
I remember watching a young Germany fan heartbroken after losing at this stage in the World Cup of 2006. For them it was only the start, not the finish.
It can be the same for our England too.
To be continued......