Football Commentator & Columnist
Martin Tyler's FA Cup stats: Omens for Arsenal v Aston Villa
Last Updated: 29/05/15 7:41am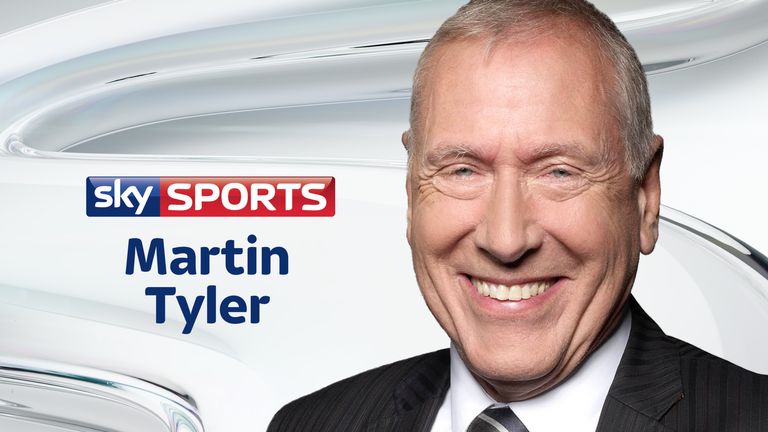 In his regular stats column, Sky Sports commentator Martin Tyler looks at the FA Cup's losers, winners and record-breakers.
How to send your questions to Martin:
1: Email your posers to skysportsclub@bskyb.com
2. Tweet @SkyFootball using the hashtag #TylersTeasers.
Martin's starting stats
Before I answer your FA Cup questions, here's a few stats from Chelsea v Sunderland on the final day of the season. Diego Costa's goal had these implications:
It took him to 20 for the Premier League this season.
It was the 200th goal scored in Chelsea's home Premier League games under Jose Mourinho.
It was the first goal Chelsea scored this season against Sunderland – meaning they scored against every Premier League rival this season.
Years ending in a '5' do well for Chelsea. They were founded in 1905, they won their first league title in 1955 and they won the League Cup in 1965, their second league title and another League Cup came in 2005. Their fifth title and another League Cup came in 2015. I'm sure they'll win something else before 2025!
Steven Fletcher had gone 25 games without a goal since scoring two at Crystal Palace in November. Sunderland have now won only once in the last 14 Premier League games on the last day.
John Terry became only the second outfield player to play every minute in a Premier League season and win the title, following Gary Pallister in 1992/93 who played 42 games. He's the first Chelsea player to do that since Eric Parsons and Derek Saunders in 1954/55.
They lost only four games, which is the best ever in all competitions in the Premier League era, beating the five of Manchester United in the treble-winning season of 1998/99. All four defeats were to clubs managed by managers whose surnames start with the letter P – Pardew, Pochettino, Parkinson and Pulis. It was probably just as well Poyet was not managing Sunderland on Sunday! My Sky Sports colleague Nick Collins made Jose Mourinho collapse into laughter when he asked him if he was worried he could lose manager of the year to Nigel Pearson.
This is also the first time in the Premier League era that Chelsea have scored three times in a Premier League game and all of the goals were scored by substitutes.
The A-teams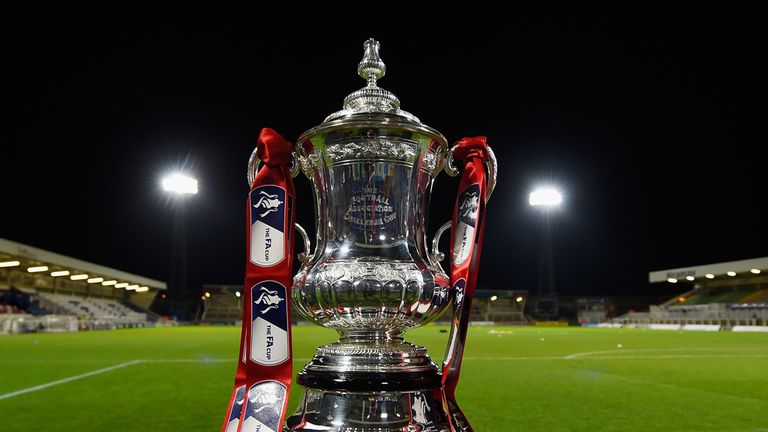 How many FA Cup finals have been contested between sides starting with the same letter? Josh
MARTIN SAYS: This season's final is actually the sixth time that the two sides in the FA Cup final start with the same letter. Given that the competition is 143 years old, it is not something that happens often.
1881: Old Carthusians v Old Etonians
1902: Sheffield United v Southampton
1953: Blackpool v Bolton Wanderers
1965: Liverpool v Leeds United
2004: Manchester United v Millwall
2015: Arsenal v Aston Villa
Unlucky losers
Who are the unluckiest side in FA Cup final history? @Luke Blaghog
MARTIN SAYS: Luke, we have considered this question in two ways. We have looked at teams that have lost the most finals and also at teams to have reached a lot of finals, but never won the competition.
Everton top the list for most defeats in English football's showpiece competition losing a record eight times in their 13 appearances.
Their first final appearance in 1893 saw them beaten 1-0 by Wolves, only to suffer another defeat four years later at the hands of Aston Villa. It was third time lucky for the Toffees as they finally lifted the trophy in 1906 with a 1-0 win over Newcastle United.
But perhaps Leicester City are the unluckiest side in FA Cup final history with four defeats in four finals, all of which were at Wembley. They lost to Wolves in 1949, Tottenham in 1961, Manchester United in 1963 and Manchester City in 1969. They scored just one goal in their four defeats and that was against Manchester United in 1963 when they were beaten 3-1.
Back-to-back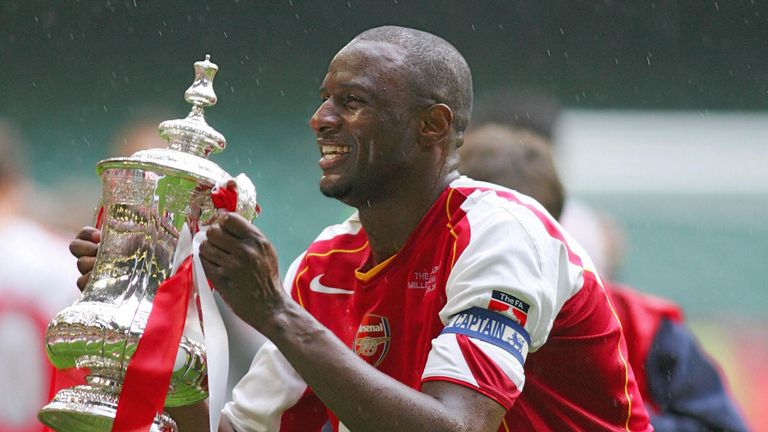 Arsenal can get back-to-back FA Cup wins. Which other sides have successfully defended the trophy?
MARTIN SAYS:  Only six teams have won successive FA Cups, and they include this year's finalists Arsenal who won it in 2002 and 2003 with wins over Chelsea and Southampton respectively.
The first team to lift the trophy, Wanderers, are on the list twice. They won it two years running from 1871-73, before bettering that by holding onto the trophy for three seasons from 1875-78. This meant they won the competition five times in the first seven seasons.
Only one other club has won it in three successive years and that was Blackburn Rovers who held the Cup from 1883-86. The Tottenham and Newcastle United have managed two in a row, as have Chelsea who won the Cup in both 2009 and 2010. The last four teams to do it were all from London. Is that an omen for Saturday?
Clubs to have won back-to-back FA Cups:
Wanderers (1872, 1873)
Wanderers (1876, 1877, 1878)
Blackburn Rovers (1884, 1885, 1886)
Blackburn Rovers (1890. 1891)
Newcastle United (1951, 1952)
Tottenham Hotspur (1961, 1962)
Tottenham hotspur (1981, 1982)
Arsenal (2002, 2003)
Chelsea (2009, 2010)
Arsenal's streak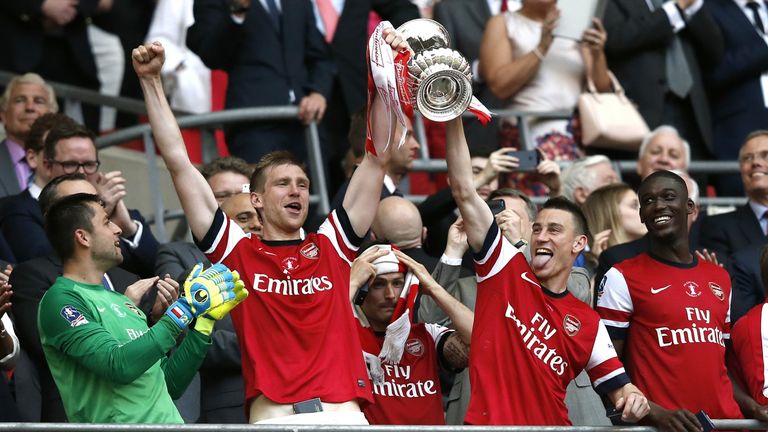 Arsenal are unbeaten in 11 FA Cup fixtures. Is that the longest unbeaten streak in the competition's history? If not what is?
MARTIN SAYS: Arsenal will be unbeaten in 12 FA Cup fixtures if they win at Wembley on Saturday, but they will have a way to go to match the record.
That is held by Blackburn, who won 24 matches (including one walkover) from losing in the old second round in 1883 away to Darwen until a defeat against Renton three years later in 1886.
If you exclude penalty-shoot-outs – which some people regard as draws – then Chelsea currently hold the record with 29 games between January 2009 and April 2013, when they won the trophy three times in four seasons. Following a 2-1 defeat to Barnsley in March 2008, they did not lose in 2010 or 2011 and then went out in the fourth round on penalties to Everton in 2011. They won the FA Cup again in 2012 and lost an FA Cup match for the first time in 90 minutes in five years when they lost the 2013 FA Cup semi-final to Manchester City at Wembley.
The full English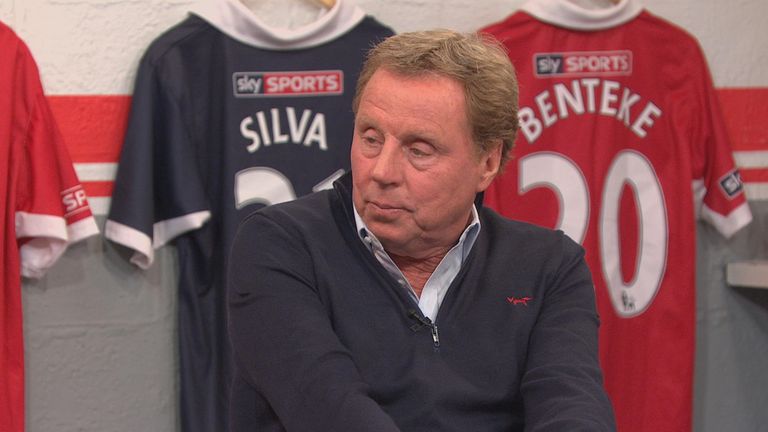 When was the last time an English manager won the FA Cup?
MARTIN SAYS: Tim Sherwood could become the first English manager to lift the FA Cup since Harry Redknapp as manager of Portsmouth in 2007/08. Before that it was Joe Royle in 1994/95 with Everton and then Terry Venables as boss of Tottenham in 1990/91.  
Scotsman Graeme Souness was Liverpool manager in 1992 but due to heart surgery his English assistant Ronnie Moran took charge of the game.