Glyn Pardoe remembers Manchester City's famous 1970 League Cup team
By James Cooper, Sky Sports News HQ
Last Updated: 25/02/16 6:09pm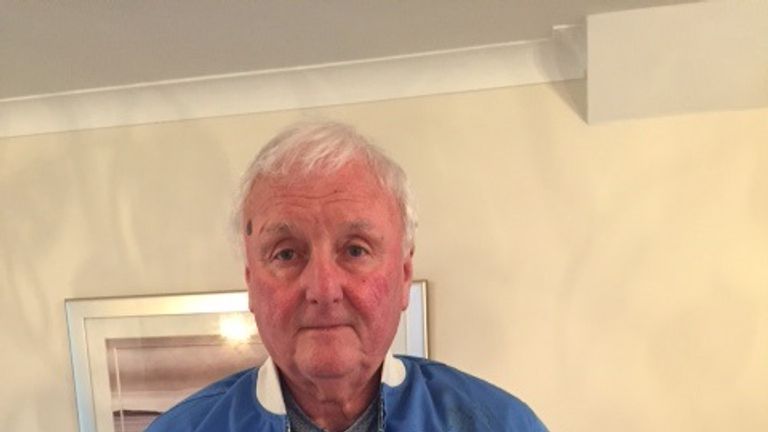 Fixture pile-ups, injuries and squad rotations might be considered the preserve of present-day football, but when Manchester City won a domestic and European double in 1970, they had it every bit as tough as the 2016 vintage, perhaps even tougher.
One of the key characters in the Blues dressing room back then was a full-back who played in almost every outfield position for the club in his 14 year career. Now 69 years old, Glyn Pardoe looks back fondly on the manic week that led to City's first taste of League Cup glory against West Bromwich Albion at Wembley.
"I think what made it a better win was we played Academic Coimbra in the Cup Winners' Cup in Portugal on the Wednesday. It was about 70 degrees and the pitch was like a rock," Pardoe said. "We travelled back to London and couldn't land because of the snow so we touched down in Birmingham and had to travel down to London through the night. We got there the next day and won the match. The conditions were testing and I thought we played tremendous."
Pardoe didn't just take part in the match, he scored the winner, his only goal of that season and while the rest of the game and the celebrations that followed are now something of a blur, his recollections of his golden moment beneath the Twin Towers are razor sharp.
"I do remember the goal, Franny (Francis Lee) went down the wing, he chipped one into Belly (Colin Bell), Belly flicked it on and I beat the 'keeper and the centre-half to it, right footed into the corner. I remember it like sitting here now."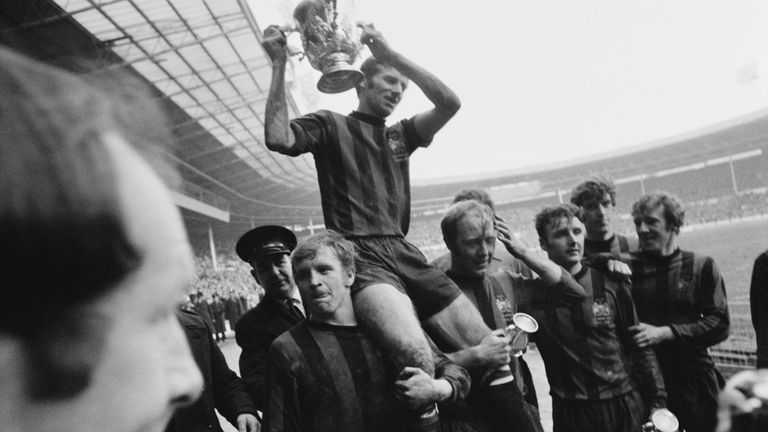 City had come from behind to beat West Brom, their other goal on the day was scored by Mike Doyle and he and Pardoe went from being great friends and team-mates to relatives. Mike passed away in 2011 but the pair share grandchildren, one of whom, Tommy, now plays in the same Manchester City Academy in which his grandfathers both learnt their trade. In fact Pardoe also holds the record for being the youngest ever player to make his debut for the club's first team, that game a 4-1 battering by Birmingham at Maine Road when he was just 15 years and 314 days old.
"Birmingham City, April 1962. Trevor Smith was the centre-half, England centre-half, I remember that well. I didn't do too bad actually, I thought I did alright but we got hammered didn't we? But at that time we were getting hammered lots so that doesn't help."
It's a record that, despite Manuel Pellegrini's recent tinkerings with City's youngsters at Stamford Bridge last weekend, Pardoe believes will stand the test of time, although he's a big fan of giving academy starlets first-team opportunities.
"I think it's brilliant, I think if you're young enough, you're good enough. It doesn't matter how old you are, but the trouble is now it's governed a little bit more by money. But I can't see that record ever being beaten, I mean I might be wrong but I can't see anybody playing in the first team at 15, simply because of the money side of it all, not the football side. You're going to have to be some player."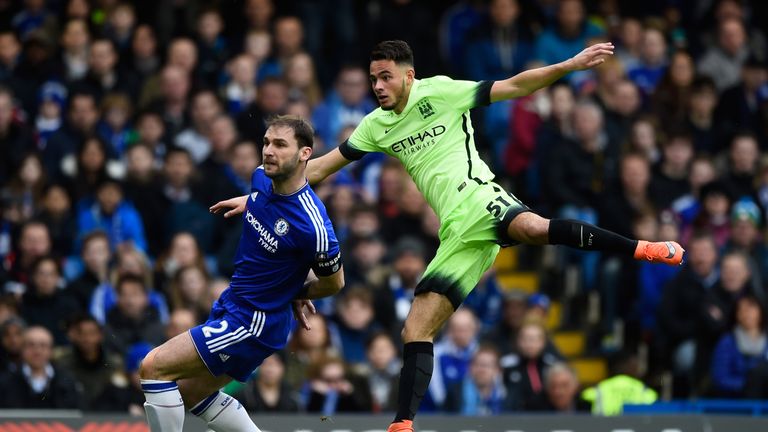 Still, he believes some of the players we've glimpsed this season will be given their chance to cement places in the Manchester City first-team squads to come.
"They're doing fantastic. I mean I'd love to see one or two of them get in there. I mean [Kelechi] Iheanacho, he's just beginning to get in there. He looks like he could turn the corner and start being a regular and I'd love that. The fans would love it as well."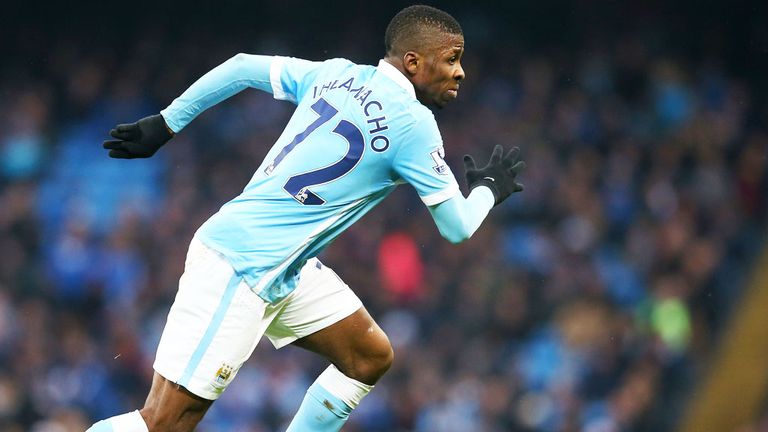 If his League Cup winning goal and debut are two of the fondest memories of a career he still cherishes, the darkest day of Pardoe's time as a City player came nine months after that Wembley triumph in a Manchester Derby at Old Trafford. The Blues ran out 4-1 winners, but during the first half Pardoe was tackled by George Best in a challenge that broke his leg and left him fighting for his life as well as his limb.
"It was serious, I was within 20 minutes of losing my leg, I was very lucky to keep it, another 20 minutes and they'd have cut it off or it would have killed me," he continued. "Even now I haven't got the full movement in my ankle, having said that I'm fine, I've played football in the garden with my grandson for the whole of his life. It was a shame, it did harm my career no doubt about that. I would have been an international, I think, if he hadn't done that but I look at it on the other side, I could have lost my leg and I've got it. So to me that's all that matters."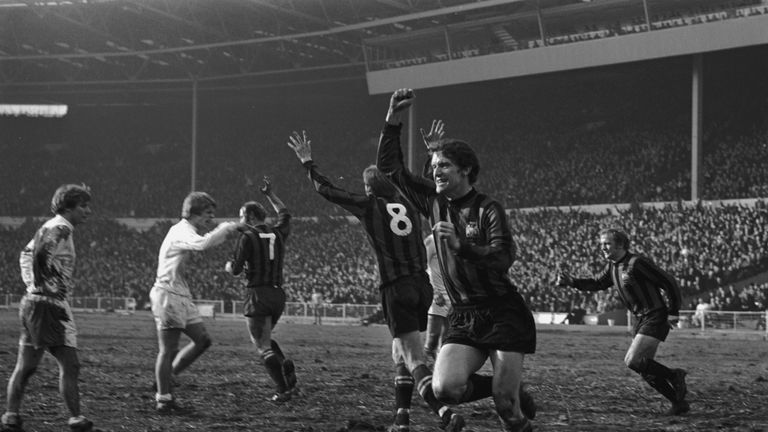 Pardoe's recovery from such a grave injury took almost two years and although he went on to play for Manchester City until 1976, he admits he was never the same player again. Now a club legend, he doesn't harbour a grudge for that incident on the Red side of Manchester in December 1970.
"I've no regrets in football but I'd have loved to have played for my country. I played for the schoolboys, the Under-23s, so it would have been fantastic, but it wasn't meant to happen. I look at life and if it's not meant, it's not meant. You can work your socks off and it might not happen for you and other people don't seem to do it and it happens for them!
"I hold my hand up, I've been lucky. What a career I had, I mean how many people have won the trophies I've won? And played with the players I played with and against? I mean it was a fantastic era."
Which brings us onto the last question. Talk to Pardoe and he'll tell you about the aggression, the passion and the flamboyance of the teams that saw him win the First Division, the FA Cup, the Cup Winners' Cup, as well as the League Cup.  He's looking forward to the arrival of Pep Guardiola and believes that Pellegrini's displayed all the qualities of one of his former managers, Joe Mercer, in how he's dealt with the constant speculation.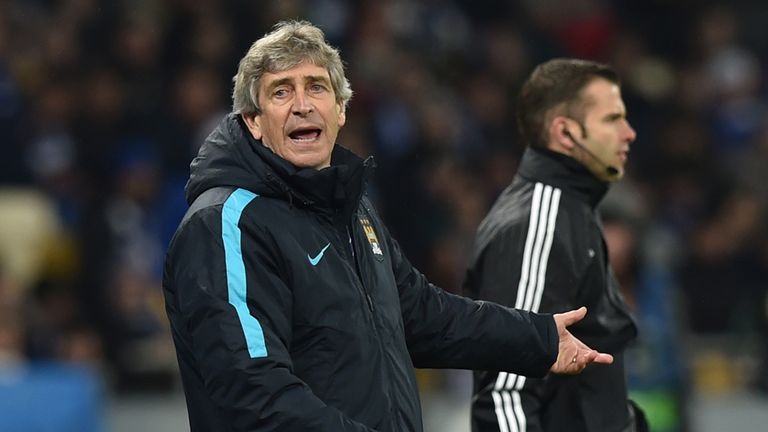 So who would win if Pardoe's boys of 1970 were pitched into battle against the team that Pellegrini will pick for Wembley this weekend? Pardoe has no doubts.
"We'd beat them. Because we had so much going forward  and we had so much aggression, whereas today I don't think they play with that sort of aggression. Mind you, we'd probably get some red cards for tackling! So it's difficult to say. But we had great characters."
The majority of the Pardoe/Doyle clan will be making their way down to London as City aim to seal their fourth League Cup on Sunday. But the man whose goal saw the club lift the trophy for the first time 46 years ago won't be joining them, he'll be watching at home. After all, someone has to look after his granddaughter and the family's dog.