Swansea coach Alan Curtis believes Tottenham have a "fantastic opportunity" of winning the Premier League.
Spurs came from behind to beat Swansea 2-1 on Sunday, and Curtis thinks Mauricio Pochettino's side showed why they are in prime position to take the title.
"I have fancied Tottenham for a while now, especially with the squad they have got," Curtis said.
 "I think watching them at the weekend, the pace and power and the technical ability they have got, I think they have a fantastic opportunity.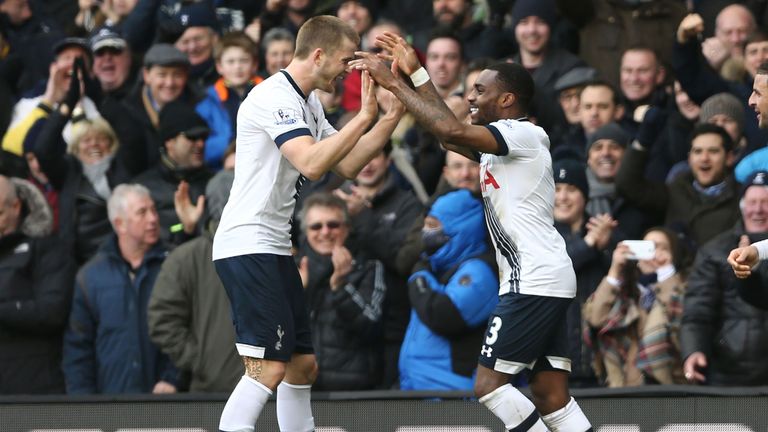 "I mean obviously Leicester must be favourites because they are top of the table but I think Spurs will push them all the way and I think it is a great opportunity for either of them.
"Arsenal are obviously in with a shout as well and I wouldn't discount Manchester City but I would think it is between Leicester and Spurs."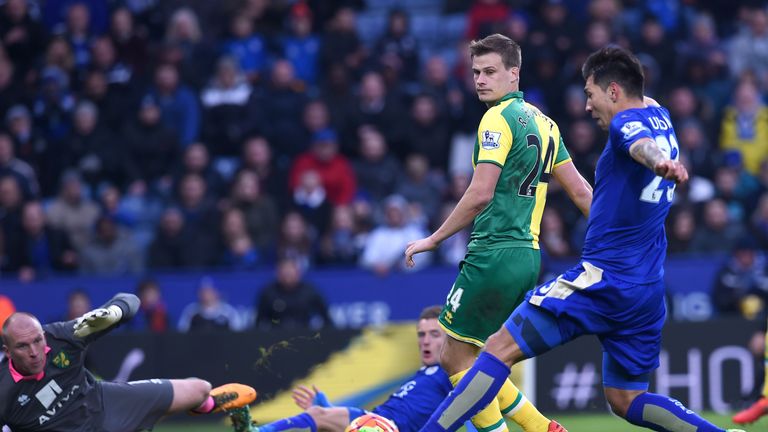 It is another one of those title contenders up next for Swansea, as they face Arsenal on Wednesday. Despite their contrasting fortunes this season, Curtis knows that both sides are in desperate need of the points, with Arsenal looking to close the gap on leaders Leicester, and Swansea flirting dangerously above the relegation zone.
"We want to win the game, that has always been the intention before the Spurs game as well," added Curtis.
"We knew that they were going to be two difficult games and we have played Spurs and we battled extremely well.


"It became a really tough game but during the defeat, I thought the back four put in an incredible effort blocking shots, putting in headers and putting in tackles.
"We worked really hard and we are going to have to be as good again, if not better (against Arsenal).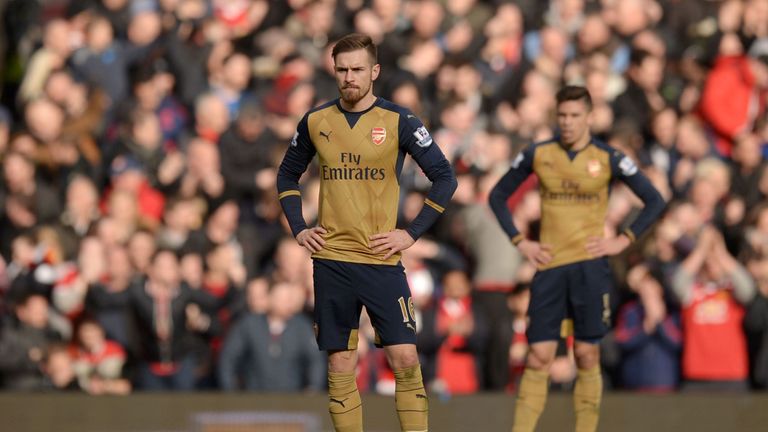 "They will want to bounce back quickly (Arsenal lost 3- 2 to Manchester United on Sunday).
"Petr Cech has said they need to win the next two games but it is up to us to get a similar performance as it was against Tottenham but with a little bit more attack going forward.
"It will be interesting, we have a good record at the Emirates - a couple of victories and a draw - but we will be the underdogs.
"The way we look at it, we are under pressure, we have lost our last two and I think it is imperative we do not lose a third. We need to perform so we can get up the table a little bit."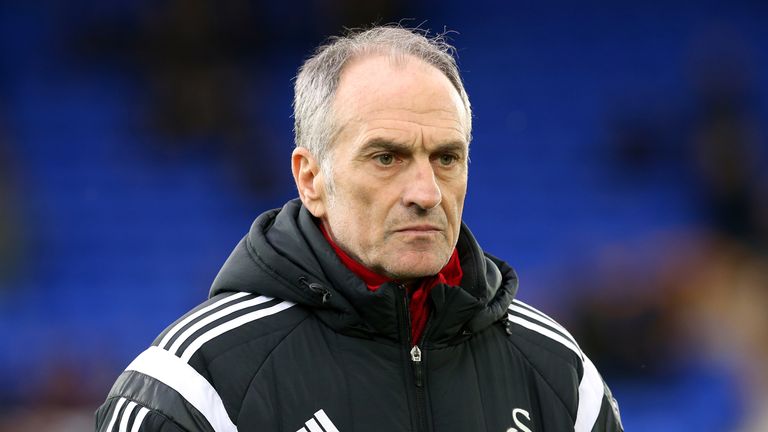 Manager Francesco Guidolin once again missed a Swansea pre-match press conference due to illness, but Curtis believes he will be able to make it to the dugout on Wednesday.
"He trained this morning, he has picked up a chest infection which he has had for over a week now.
"He is slightly better but this morning was cold and windy and he is having difficulty speaking so he is laying up."