FC Porto president denies reports he criticised Iker Casillas
By Lyall Thomas
Last Updated: 17/03/16 7:28am
Porto president Jorge Pinto da Costa has denied reports in Spain that he labelled the signing of Iker Casillas "a complete fiasco".
Da Costa was quoted in Spanish paper El Confidiencial as telling a Portuguese businessman that Casillas was one huge, expensive mistake and laid blame for their poor season at the feet of the Spain No 1.
But Porto, who are currently third in the Primeira Liga table, have confirmed that said Portuguese businessman has, in fact, been dead since 2009 and Da Costa never knew the man to begin with - and they want to trigger a year-long extension on Casillas' contract.
The statement read: "FC Porto has expressed the intention with Iker Casillas to trigger the clause to extend for another year [until 2018] the player's contract.
"Jorge Pinto da Costa denies, however, that this decision is related to the news published on Wednesday by the Spanish newspaper El Confidencial, according to which the Porto president had criticised Casillas' performance. 
"The president considers it "ridiculous to think" the possibility that Porto is dissatisfied with Casillas, because he has already communicated to the player's representative that the club intends to extend his contract."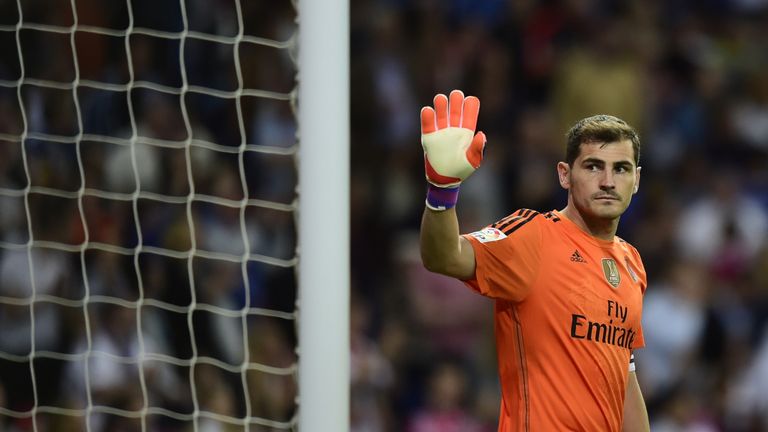 Da Costa himself said: "This news did make me laugh because it says that I was at a dinner at the home of 'my friend' José Manuel de Mello.
"But I have no idea who he is. I am told that he existed but, unfortunately for his family, I think he died some years ago. I never dined or lunched with the deceased, so it is absurd.
"With the contract, the ball is now on Casillas' side. The deal is done. We already told him that we will sign when they want - it has nothing to do with the news published on Wednesday."