Scotland secure early home wins as the Homeless World Cup kicks off
By PA Sport
Last Updated: 10/07/16 9:21pm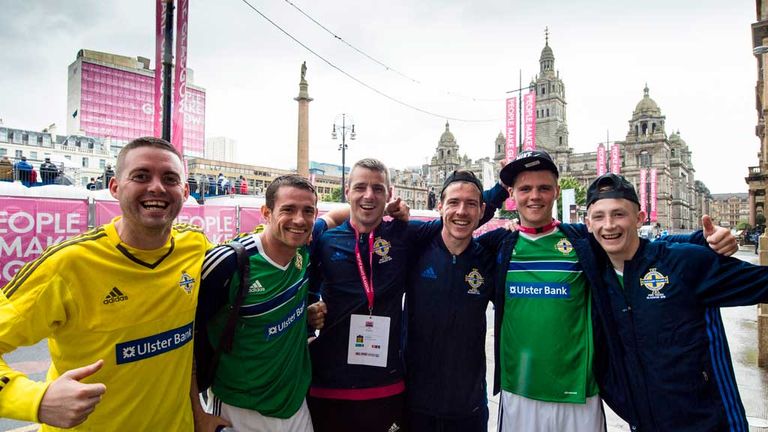 Scotland secured early home wins as the Homeless World Cup kicked off in front of a capacity crowd in Glasgow.
More than 50 teams are taking part in the 14th tournament run by the Homeless World Cup Foundation, set up to support and inspire homeless people through the sport.
Players received messages of support from the Duke of Cambridge and Scotland's First Minister ahead of the opening ceremony.
And as events got under way, Ban Ki-moon, Secretary General of the United Nations, sent his greetings to everyone involved in the competition.
He said: "The Homeless World Cup is a pioneering social movement that uses football to inspire and promote positive change in people's lives. Its growth since the first competition in 2003 is remarkable.
"The Homeless World Cup has impacted the lives of more than one million people around the world."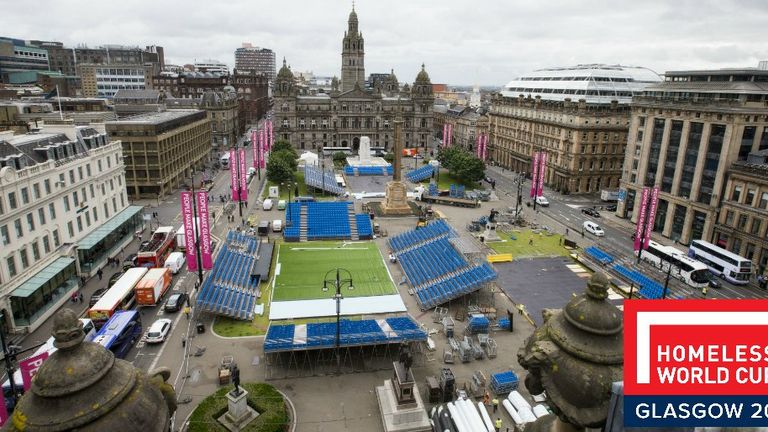 He added: "I wish all the participants and teams in Glasgow the very best of luck in the tournament and beyond. I don't know which team to support, but I know you are all winners already.
"Together, and with the help of sport, we can change lives and bring new hope to homeless people."
There was joy for Scotland as both the men's and women's teams netted victories on Sunday.
"Ally Dawson's boys secured an 8-4 win over Hong Kong, while the women produced an even better performance, winning 11-1 against Norway.
Around 100 million people are defined as homeless, with a further 1.6 billion lacking adequate housing, according to organisers.
The Duke of Cambridge said: "The Homeless World Cup Foundation is taking a unique approach to this problem, using the universal language of football to tackle the issue.
"Every one of the 512 players in this tournament is homeless. They have each engaged with programmes run by the foundation to deal with some incredible personal challenges to make it here.
"This competition is a celebration of all that they have achieved so far, using football as a means to get back into a more stable life."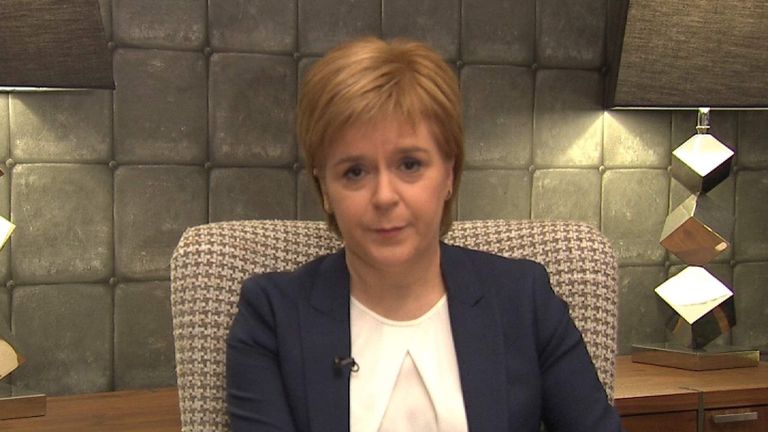 Up to 100,000 spectators are expected to take in 416 matches over seven days, with the free-to-watch games being staged in George Square in the heart of the city.
First Minister Nicola Sturgeon said she expects it to be a "spectacular and inspiring" tournament.
She said: "We know that sport has immense power to give people a purpose, to improve both physical and mental health and to boost people's self-esteem.
"In bringing together competitors from over 50 countries, each with their own story of personal hardship that most of us will never have to tackle, the Homeless World Cup will energise and engage people who, for whatever reason, have become socially excluded.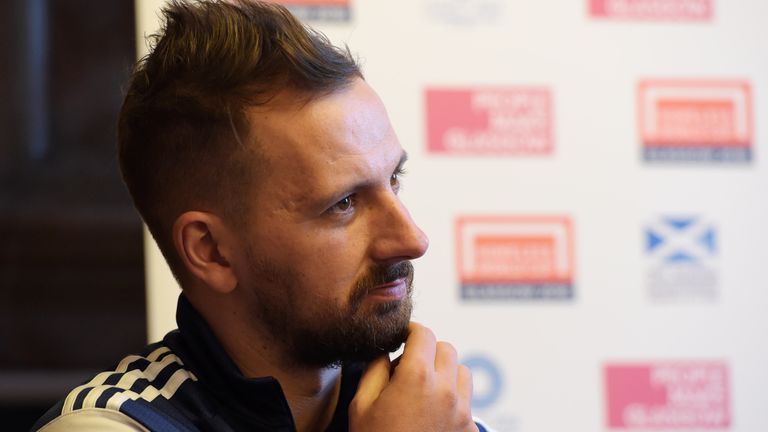 "For the players, it's an opportunity to develop resilience, achieve personal goals and help prevent repeat homelessness.
"And let's not forget the chance to represent your country on the international stage is a huge honour that for many players, was only ever a distant dream."
Homeless World Cup president Mel Young said: "We've promised Glasgow the most inspiring celebration and asked the city and the whole of Scotland to get behind all of our players, so many of whom are on an incredible journey but have faced some of life's toughest challenges.
"Today the country did just that and it was an emotional occasion - now we get down to a relentless schedule of thrilling games, and we hope as many people as possible come to George Square to join us."
For more information visit: https://www.homelessworldcup.org/