Tottenham boss Mauricio Pochettino says there is 1 in 10,000 chance of transfer business
By Mark Ashenden
Last Updated: 30/01/17 1:48pm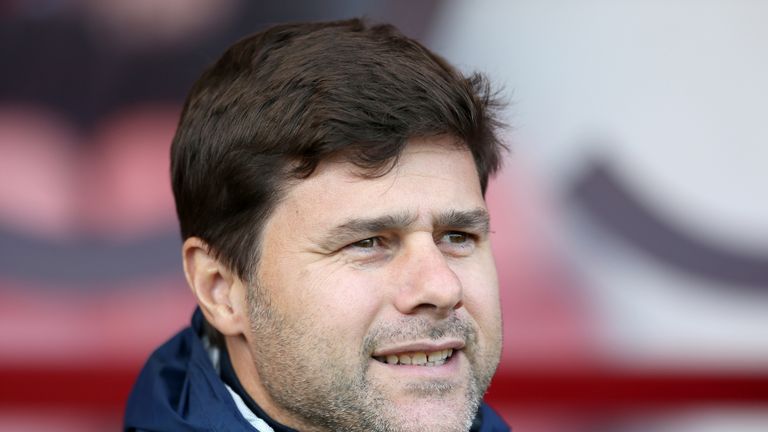 Tottenham's chances of signing a player in the transfer window are one in 10,000, according to manager Mauricio Pochettino.
The Argentinian said last week there was a one per cent chance of a new arrival by the end of the month and it would only happen if a special player became available.
And with Deadline Day looming it seems the odds have plummeted. Asked what the chances of a transfer ahead of Tuesday's Premier League clash at Sunderland, Pochettino said: "Now it's 0.01 per cent. We will see. It is difficult.
"It is true that we are open to sign some players but it will be difficult for us - there are not too many possibilities.
"We follow the same process as before, if you need some positions to improve in the squad, we have targets, we have players."
Asked if there were specific areas to beef up on in the team, Pochettino added: "No. We are happy with the squad. In the next four months it is not too much time to bring a player than can adapt to England, to the philosophy and help us.
"That market is always difficult. We are happy because we are involved in three competitions.
"Summer is more likely. Summer is always the right time to improve your squad. It is very difficult to find the right player that can help you."
Pochettino was also asked if he would be getting involved in any car window interviews on Tuesday's Deadline day like Harry Redknapp in previous years.
"No, I'm Argentinian!" he said. "I'm very calm, very relaxed in the last few days of the transfer window."
Grab a NOW TV Sky Sports Day Pass and stay glued in to all the latest transfer news from Sky Sports News HQ as the window draws in, all for just £6.99. No contract.